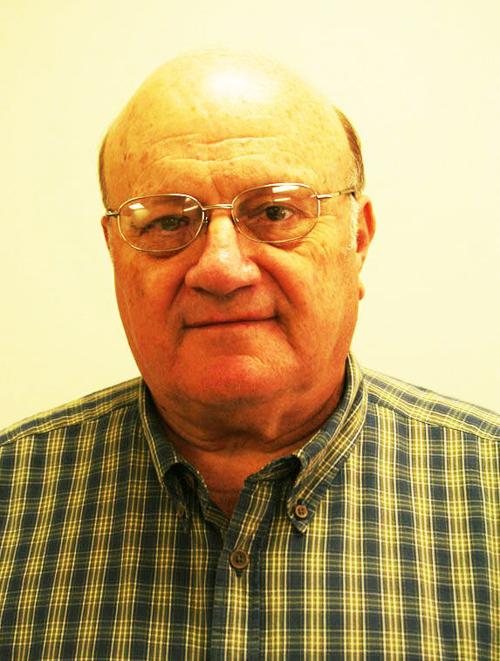 People are in an all-fired hurry to get somewhere without even knowing where they're going, or words to that effect from the movie "The Bishop's Wife," can very well be applied to folks who made a New Year's resolution to lose weight.
Growing up in the middle decades of the 20th century, none of us baby boomer boys wanted to be "97-pound weaklings" like those in Charles Atlas ads in the back of comic books and other fine periodicals.
Time passed.
Quickly in retrospect.
We went into the spread.
Now, many of us find our grandmothers long ago fretted about our piddling weight for naught.
Today, telemarketers, thespians, bloggers, joggers, politicians, athletes, entertainers, honest people, even media types, "Clean Plate Club" members and cruciverbalists like your scribe who square off against their wide-track images in motel mirrors, realize heavy holiday meals ambushed us again.
In the House of Adams' Big Moroccan Theater, cable-channel viewing is fact, as are frequent offers, from Jenny Craig, South Beach's Jessie James Decker and, almost constantly, Marie Osmond and her cronies, to lose weight, and lose it easily and quickly.
Vapers, vegans, sushi-eaters, gypsies, tramps and thieves need not apply what follows.
Here are some food-related leftover thoughts:
Never eat on an empty stomach.
Whenever you're hungry, watch SPCA ads showing mistreated dogs.
Diet drinks will kill you.
Don't eat over-easy eggs on hamburgers, pizzas and spaghetti/noodles, boodles, oodles, kit and kaboodles.
Some TV and magazine ads can make you believe cows don't moo; they bark.
Saucering coffee and riding mopeds are fun until somebody spots you doing it.
Eat no mayo on hotdogs and use it sparingly on tomatoes.
If it looks richer than green cheese, don't eat it.
Remember: "No shoes, no shirts, no service."
Avoid fancy restaurants that don't serve light bread by the slice.
You are what you eat.
Sunbeam "Giant" light bread goes stale, but family-sized bags of Oreos don't last that long.
Cowboys never tire of coffee and beans; neither should we.
Serve soup sandwiches to all cat herders and vegans.
Steaks served on paper plates don't count against you.
Buy bigger clothes.
It takes lye to produce hominy; eating hominy will kill you.
If you absolutely must eat fried chicken, follow timeless etiquette: Do NOT touch fried chicken with your bare hands.
Roger Miller said, "A chicken ain't chicken 'til he's lickin' good and fried."
Follow Louis Grizzard's Plan for eating barbecue chicken: Get "nekkid" to protect your clothes.
Dinner ain't always at night.
Prepare all foods to look as desirable as boxes of used cookies.
The Food Pyramid lied.
Walmart's top-selling, most-profitable item is the banana; bananas are mildly radioactive.
Don't waste juice from tomatoes, peas, greens, cukes and other vegetables left on your plate; lift the plate to your lips and let 'er rip.
Be a cowboy: Cook coffee in metal pots over open fires and use no potholders when serving.
Boiled okra often cures what ails folks.
Chicken noodle and chicken doodle soups aren't the same thing.
Drink nothing but liquids.
Finally, don't forget to remember:
Exercise nothing but caution when it comes to mental/physical fitness; there's a remedy for almost everything but death.
Catch the latest in Opinion
Get opinion pieces, letters and editorials sent directly to your inbox weekly!