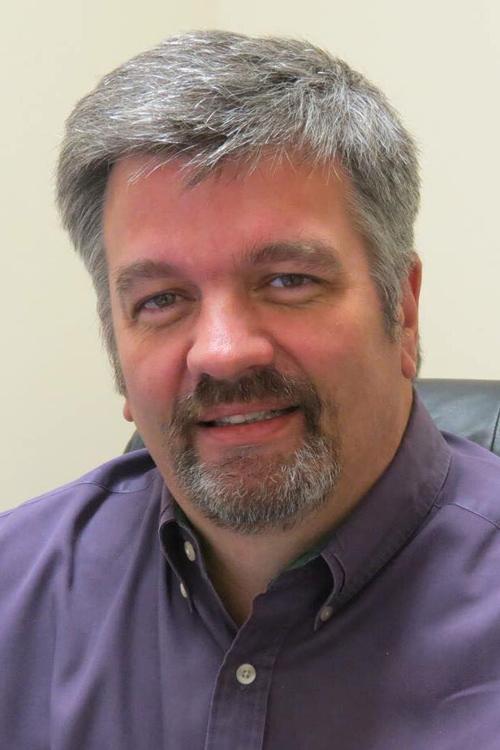 I remember my 10-year newspaper anniversary column, writing about how Akeem Olajuwon was the greatest athlete I'd ever witnessed. The guy was able to run down guards, fast guards, with only a few strides as he reached the other end.
Last week marked my 40th year, 18 in in sports, the last 22 in everything from courts, investigative reporting, business, real estate, agriculture, trucking, and my favorite, opinion column writing.
In 1980, I walked into my first newspaper gig as an 18-year-old.
Forty years last week I attended a family gathering following the death of my mother, the best excuse I could ever imagine for missing my first opening week of football season. Regardless of what publication in whatever state, I always covered football. In fact, I don't ever recall missing a week during the season. While I couldn't make last week in person, I did watch Eufaula High courtesy internet from my hotel room.
Seven states I've worked in overall. I was so happy to return to my home state in 2013. I landed in Eufaula two years later. It took about half a Saturday driving around town with Billy Houston — a friend of a friend at the time whom I now call friend— to make me realize I gladly had another move left in me, so I made the 70-mile move from Enterprise to this lovely town.
I've met some of the finest people here I could have met had I lived in all 50 states. I realized that before a heart attack, double-knee replacement or my mother's passing. Are there problems here? Of course. Do some people wish to make trouble just to stroke their ego? Yes, but most people here I've come across are genuinely good folks. No industry, national television show promoting the fishing here, or new shiny hotel as the town's centerpiece could ever replace the strength of the kind people here.
We've got an entirely new city council beginning in November. We've got some things – hopefully more – on the horizon for the area.
Let's start the second half off with a bang that not even COVID-19 can slow down? In the meantime, thanks for making the latter end of my first 40 years in the business so welcoming. Here's to the next 40.