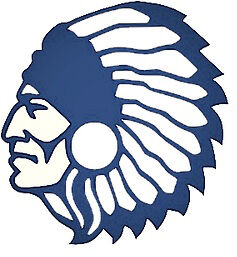 COLUMBIANA -- Lakeside's trip to Columbiana was a winning one as the Chiefs rolled to a 42-0 win over the Cornerstone Christian Chargers in an AISA Class A, Region 1 game Friday night.
Darion Smith rushed for 150 yards and two touchdowns and Jeremiah Bowick earned 118 and a touchdown for the Chiefs (1-1 overall, 1-0 in region play). Willis Jackson added 84 yards and a touchdown. Chris Martin scored on a 21-yard run. Both Smith and Jackson also scored on a two-point conversion in the game.
Tyler Culpepper completed only one pass in two attempts, but the completion was a 37-yard TD pass to Hunter Jay.
Culpepper had an interception on defense for Lakeside.
Lakeside returns to Reeves Field Friday to play host to Coosa Valley Academy of Harpersville. The Rebels are 0-3 overall and 0-1 in Region 1.
Abbeville Christian 2-1 1-0
Crenshaw Christian 1-1 1-0
Coosa Valley Academy 0-3 0-1
Cornerstone Christian 0-3 0-1
Lakeside 42, Cornerstone Christian 0
Abbeville Christian 31, Lowndes Academy 8
Crenshaw Christian 67, Coosa Valley Academy 0
Coosa Valley Academy at Lakeside
Cornerstone Christian at Crenshaw Christian
Chambers Academy at Lowndes Academy
Be the first to know
Get local news delivered to your inbox!