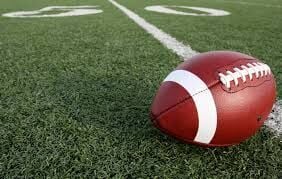 High school football state playoff games involving schools from Barbour County:
All Games kickoff at 7 p.m.
WHO: Eufaula Tigers at Lee Generals
WHERE: at Cramton Bowl, Montgomery
RECORDS: Eufaula (2-0); Lee (1-1)
COACHES: Ed Rigby (16-9 in 3rd season at Eufaula, 69-21 in 8th season in Alabama); Eric Hudson (8-2 in 2nd season at Lee)
Noteworthy: Lee dropped to Class 6A after having been a 7A schools. The Generals have won five state championships during the playoff era and 12 more mythical state titles. Lee opened the season with a 7-point loss at Daphne, then beat Jeff Davis last week at Cramton Bowl, 19-14. Eufaula won its only game last year at Cramton Bowl over Carver, but was 0-2 there in 2018, including a last-second loss to Sidney Lanier and another setback to Park Crossing.
WHO: Lakeside Chiefs at Cornerstone Christian Chargers
WHERE: Michael B. Willis Memorial Field, Columbiana
SERIES: Lakeside leads, 5-1
PREVIOUS MEETING: Lakeside won, 48-27, 2017
RECORDS: Lakeside (0-1); Cornerstone Christian (0-2)
COACHES: Josh McConnell (2-9 in 2nd season at Lakeside); James Lee (10-24 in 4th season at Cornerstone Christian, 14-18-2 in 6th season overall)
Noteworthy: Lakeside is trying to win its first game since Nov. 1, 2019 when its beat Pike Liberal Arts in Troy. Cornerstone Christian has not won a home game since Oct. 19, 2018.
Be the first to know
Get local news delivered to your inbox!