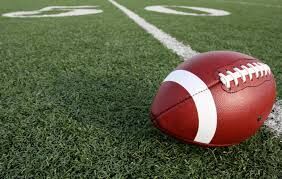 High school football state playoff games involving schools from Eufaula:
All Games kickoff at 7 p.m.
WHO: Opelika Bulldogs at Eufaula Tigers
WHERE: at Tiger Stadium, Eufaula
SERIES: Eufaula leads 20-11-0
PREVIOUS MEETING: Opelika 34, Eufaula 21, 1995
RECORDS: Opelika (1-1, 1-0); Eufaula (2-1, 0-1)
COACHES: Erik Speakman (19-8 in 3rd season at Opelika); Ed Rigby (16-10 in 3rd season at Eufaula, 69-22 in 8th season in Alabama)
Noteworthy: This marks the first meeting between the two schools in 25 years. Opelika won 85 games in its last 9 seasons, all at Class 6A, while Eufaula won 69 games during the same stretch, only the last two at 6A (it was 5A previously).
WHO: Coosa Valley Academy Rebels at Lakeside Chiefs
WHERE: at Reeves Field, Eufaula
SERIES: Lakeside leads, 7-4-0
PREVIOUS MEETING: Lakeside won, 38-22, 2018
RECORDS: Coosa Valley Academy (0-3, 0-1); Lakeside (1-1, 1-0)
COACHES: Jamie Scruggs (4-16 in 3rd season at Coosa Valley Academy); Josh McConnell (3-9 in 2nd season at Lakeside)
Noteworthy: Lakeside has won 5 straight in the series by an average of 36.8-7.6. A victory for Lakeside will match its win total for the previous season and give the Chiefs a 2-0 mark in region play.
Be the first to know
Get local news delivered to your inbox!