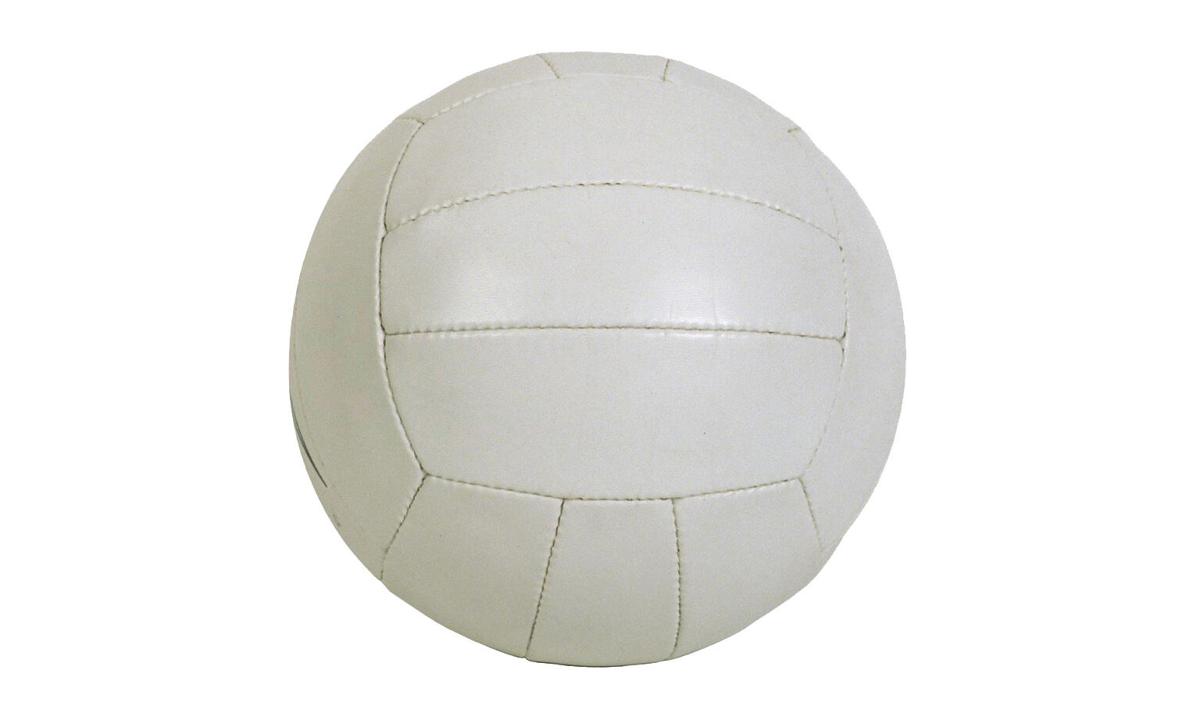 Dothan won four of five matches, including a 25-22, 25-27, 15-10 championship win over Ariton to capture Ariton's Purple Cat Tournament Saturday in high school volleyball action.
The Wolves went 2-1 in round robin play, beating Wicksburg 25-22, 25-17, losing to Ariton 25-20, 25-7 and beating New Brockton 25-16, 16-25, 15-2. They then beat Wicksburg 26-24, 25-23 in a bracket semifinal match to advance to the finals against Ariton.
For the tournament, Zaele Curry had a team-high 17 kills and a co-team high three aces plus two digs. Kayla Hill earned 14 kills and a team-high 14 blocks. She added four digs and two aces. Mattie Dodson had a team-high 26 digs and also had 12 assists and two aces.
Ella Wood delivered a team-high 30 assists and had two aces. Arianah Lomnick earned 11 kills, 15 digs, three blocks and matched Curry with a team-high three aces.
Hadley Williams delivered 19 assists and seven digs and Kamri White picked up 12 kills and six digs. AnnaKay Karabin chipped in six kills and three blocks, Amara Menefee nine kills and four blocks and Peyton Preston eight blocks and four kills. Lilly Bright had 11 assists and two digs and Kayden Martin had nine digs.
Ariton earns runner-up: Ariton finished as Purple Cat Tournament runner-ups, finishing 4-1 overall.
The Purple Cats went unbeaten in round robin play, beating New Brockton 25-8, 25-21, Dothan 25-20, 25-7 and Wicksburg 25-13, 25-20. They beat New Brockton 25-7, 25-23 in the bracket semifinals before falling to Dothan in the finals 25-22, 25-27, 15-10.
Hollis Cherry delivered 75 assists at the tournament for Ariton. Kaydee Phillips had 38 kills, 15 blocks and nine aces. Blair Hughes had 22 kills. Mattie Heath finished with 13 blocks and seven kills and Averi Andrews 13 kills and six aces. Ansleigh Herring had seven aces and eight kills and Molly Simmons seven aces and 13 digs.
Orange Beach Battle of the Beach
G.W. Long reaches semifinals: Class 2A No. 2 ranked G.W. Long went 5-2, including two wins over top ranked and defending 2A champion Addison, and reached the semifinals of Orange Beach's Battle of the Beach Tournament this weekend in Orange Beach.
The Rebels opened the two-day event with a 25-14, 25-9 win over Elberta and a 25-12, 25-23 win over Addison in the first round of pool play on Friday.
In Saturday's second round of pool play, the Rebels lost to Class 7A Fairhope 25-16, 25-14 and beat Theodore 25-7, 25-5, advancing to Gold Bracket play.
In the Gold Bracket, G.W. Long defeated 2A No. 5 ranked Orange Beach 25-11, 25-20 and Addison 24-26, 25-16, 16-14 before falling in the semifinals to Class 6A Saraland 25-8, 29-27.
For the tournament, G.W. Long's Breanna Henning had 62 kills, 39 digs and a team-high 15 aces, while Emma Claire Long earned a team-high 63 kills, 17 blocks and 34 digs. Makenna Long delivered 175 assists, 11 aces and 34 digs and Emmaline Hughes had a team-high 51 digs.
Ally Whitehead chipped in 17 kills, eight digs, three blocks and two aces, Maleah Long had 10 kills and six blocks and Miranda Smith had 20 kills and 10 blocks.
G.W. Long is now 7-2 overall on the season.
Providence goes 4-3 at Mayor's Cup: Providence Christian went 4-3 and finished runner-up in the Silver Bracket of the Mayor's Cup in Montgomery this weekend.
The Class 5A, No. 2 ranked Eagles lost in Friday pool action to Brewbaker Tech 25-21, 25-21 and to 5A, No. 1 ranked Bayside Academy 25-13, 25-14 but rebounded to win pool matches on Saturday over Class 4A fourth-ranked LAMP and Elmore County. The LAMP scores were 25-18, 25-14 and Elmore County 25-22, 25-18.
At 2-2, PCS dropped to the Silver Bracket where it beat city rival Houston Academy 18-25, 25-16, 15-13 and St. James 25-18, 23-25, 15-10 before falling in the bracket finals to Class 3A No. 5 ranked St. Luke's 25-21, 25-20.
For the tournament, Lucy Griffin had a team-high 41 kills plus four block assists and Olivia Bruner had 52 assists, five kills, four aces and 18 digs. Ella Houston had 58 assists, 12 digs and three aces and Meagan Stewart had 36 kills, a co-team high 11 aces plus 10 digs and four block assists. Vivian Crump also had a co-team 11 aces plus 32 kills and 40 digs.
Anna Grace O'Bryan had a team-high 54 digs plus eight aces and six assists. Reagan Stevens had 13 kills, 13 digs and three aces and Scout Smith had 10 kills, eight digs and three block assists. Maggie McCollough contributed six aces and 21 digs.
Providence Christian is now 6-5 on the season.
Houston Academy goes 1-4: Houston Academy went 1-4 at the Mayor's Cup in Montgomery, falling to city rival Providence Christian in the opening round of bracket play18-25, 25-16, 15-13.
The Raiders went 1-3 in pool play, falling to Class 3A No. 1 ranked Trinity 25-6, 25-17, 3A No. 5 ranked St. Luke's 25-13, 25-16 and beating Class 4A No. 8 ranked Alabama Christian 25-23, 25-22.
At the tournament, Rachel Watson had a team-high 38 kills plus seven digs and four assists. Marley Conner had a team-high 10 aces plus 29 digs and 17 assists. Abby Caldwell had a team-high 83 assists and 32 digs plus nine aces. Melisa Man 52 assists, 21 digs, seven aces, four kills and four blocks. Mary Suzan Aman had 36 kills and a team-high eight blocks.
Carryne Chancey had 34 kills, eight aces and 28 digs. Tylaya Lingo had 28 kills, four aces, eight digs and four blocks. Jaylee Strickland had eight kills and six digs and Noor Yunis had six kills. Onika Sukoff had 22 digs and Ann Davis Sinquefield had 10 digs.
G.W. Long in Orange Beach tourney: On Friday, G.W. Long defeated Elberta 25-14, 25-9 and then knocked off No. 1-ranked Addison in the Orange Beach Tournament .
In the two matches, Emma Claire Long had 18 kills, three blocks and 10 digs, Breana Henning had 16 kills, two blocks, six aces and 14 digs, Makenna Long had 47 assists, 10 digs and eight aces, Miranda Smith had seven kills and six blocks and Emmaline Hughes had 20 digs.
Wiregrass Kings fall twice: The Wiregrass Kings were defeated twice by East Central of Trussville Saturday, 25-9, 25-27, 25-20, 25-15, 15-1 and later 25-19, 25-18, 25-14.
In the opener, Anna Waddell had a team-high 12 kills and added two aces, 10 digs and three blocks to lead the Kings. Amy Sexton had six kills, a team-high three aces and nine digs. Emily Edwards earned team-highs of 14 assists and 26 digs. Anna Ryan Sharp had two kills and eight digs. KB Weed had seven digs. Harper Bray had four digs and two kills. Lily Barrett added three digs.
In the second match, Waddell had a team-high seven kills plus nine digs, Harper Bray had three kills and five digs. Edwards had team highs of eight assists and 14 digs. Sharp had 10 digs and two kills. Sexton had five digs and two digs, Jocelyn Andrews four digs and Weed three digs.
Providence wins tourney: The Providence Christian junior high team won the 9th Annual Carroll Junior High Volleyball Tournament.
Providence defeated Carroll 25-21, 14-25, 15-7, Ashford 25-17, 14-25, 15-10, Houston Academy 25-14, 25-23 and won in the championship match over Rehobeth, 25-12, 25-17.
In the win over Carroll, Lauren Bailey had three aces and one dig, Reese Colbert had one ace, Ella Atkinson had two aces and one kill, Sadie Wilkes had two kills, Clara Reese Mixson had one ace and Abby Bancroft had one ace.
In the win over Ashford, Haisten Grace Price had eight aces, Gracie Johnston had one dig, Dantzler Dowling had two kills, Bancroft had two aces, Bailey had two aces and two kills and Wilkes had one kill.
Against Houston Academy, Addison Russ had three aces, Leighton Frazier had one dig, Peyton Lawrence had one kill, Colbert had three aces, Johnston had two aces, Bancroft had two aces, Bailey had one ace, Dowling had a kill, Wilkes had a block and Atkinson had a kill.
In the title match against Rehobeth, Atkinson had two aces and one kill, Price and Frazier each had two aces and Bailey and Colbert had one ace.
Wiregrass Kings win two: The Wiregrass Kings junior varsity team took two victories over East Central on Saturday, taking a 32-30, 17-25, 15-13 win in the opener and 25-15, 25-17 in the second match.
In the opening match, Amy Sexton had a team-high six aces and five kills. Anna Ryan Sharp had four aces, three kills and four digs. KB Weed had nine assists and three kills.
In the second match, Lily Barrett had a team-high seven kills and Sharp had six aces and a team-high five digs. Sexton and Becca Wise both had a team-high four kills. Sexton also had three aces, while Wise also had two aces and three digs. Jocelyn Andrews added two aces. Weed had 10 assists.