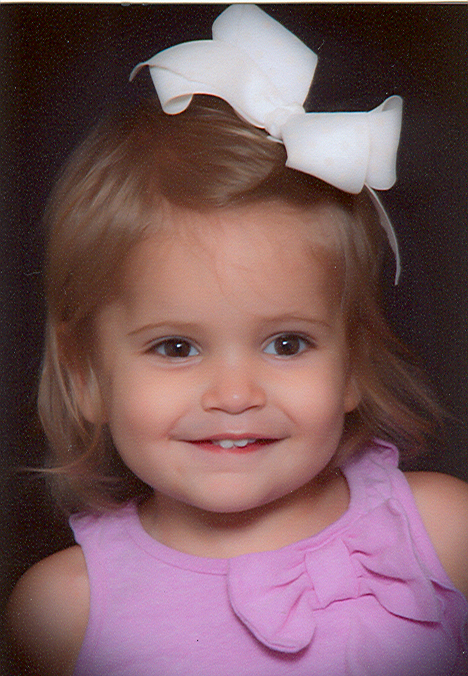 Holland Ansley Thrash celebrated her second birthday on Aug. 24, 2012.
   She is the daughter of Jason and Misty Thrash of Enterprise.
   Her grandparents are Randy and Gwen Black, Buddy and Sheila Skinner, and Leon Thrash all of Enterprise.
   Her great-grandparents are Bobbie Walters of Coffee Springs, Lewis and Joann Skinner and Regina Harper, all of Enterprise.
   Holland has a sister, Marissa, 7 1/2.
Be the first to know
Get local news delivered to your inbox!