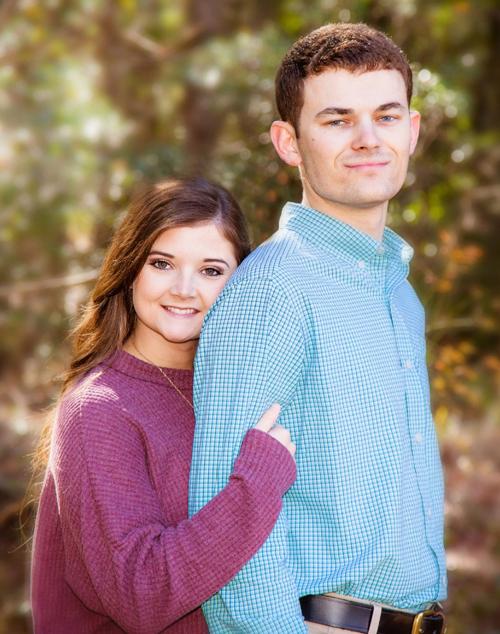 Stephen and Adrianne Smith and Brad Grantham are pleased to announce the engagement of their daughter Sadie Alexis Grantham to Jacob Alex McInnis, son of Alex and Michelle McInnis of Enterprise, Alabama.
Sadie is the maternal granddaughter of Ronnie and the late Paula Cotton of Jack, Alabama and paternal granddaughter of Billy and Ramona Grantham of Jack, Alabama.
Jacob is the maternal grandson of the late Michael and the late Janie Denton of Enterprise, Alabama and paternal grandson of Donnie and Patricia McInnis of Enterprise, Alabama.
Sadie is employed with Ozark Family Dental and will attend the UAB Dental Hygiene Program.
Jacob is employed with Enterprise Police Department in Enterprise, Alabama.
A June wedding is planned.