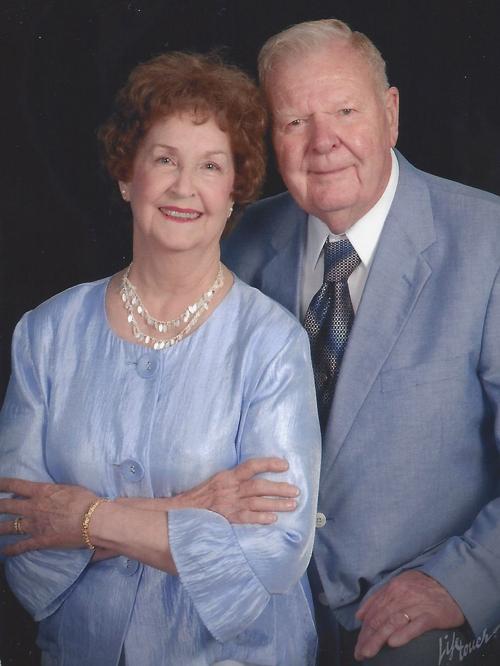 George "Clark" and Althea "Peg" Ishee of Enterprise are celebrating 70 years of marriage!
Their story began in Laurel, Mississippi where Clark was the milkman delivering to the market that Peg's father owned. Clark would leave Peg a bottle of chocolate milk as a sweet way to sweep her off her feet. It must have worked, because these two lovebirds married on July 7, 1950.
After their time in the U.S. Marine Corps, they moved to Enterprise in 1960 where Clark was an Aircraft mechanic at Fort Rucker and Peg was a homemaker in addition to working for the Daily Ledger newspaper. They have been members of the First Baptist Church for more than 60 years and remain active members of the community. On weekends you can find them at their favorite spot, Milky-Moos, having a scoop of ice cream.
They are celebrated by their 5 children: Deborah Martins (deceased), Mary Strickland, Clark Ishee Jr, Elizabeth Ishee, Wendy Shaw (deceased) all graduates of Enterprise High, 9 grandchildren, and 3 great-grandchildren.
Clark and Peg will be celebrating with family over a chocolate milk toast.
Be the first to know
Get local news delivered to your inbox!