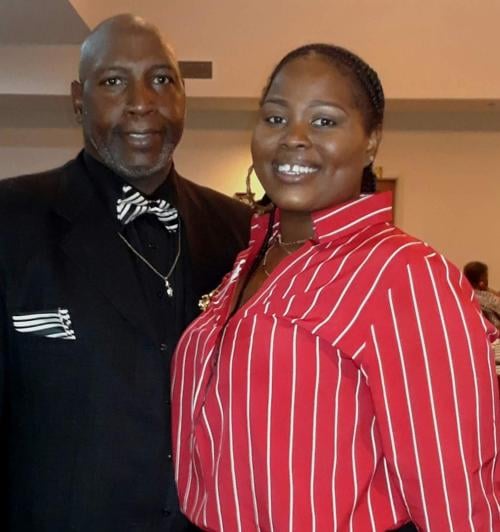 Enterprise High School graduate Amari Barnes has always wanted to give back to her hometown. Beginning with the upcoming prom season, she will soon do just that.
Barnes is the daughter of former Auburn University football player and Enterprise Wildcat Terry Jones. Her brother, T.J., is a former NFL defensive lineman who is now playing for the XFL's New York Guardians.
Amari founded Plus Equals More in Atlanta, and the company will be sponsoring three high school senior girls at their 2020 prom. There will be one girl each from Enterprise, Atlanta and Danville, Illinois. The high school senior must reside in one of the three towns.
Plus Equals More requires a 500-word essay describing challenges each girl has overcome and her future plans. Each must complete an interview for Plus Equals More You Tube channel Talk Plus, and must sign a waiver for pictures and to be interviewed.
Perks for the selected candidate include prom tickets for her and her date, a prom dress, accessories and shoes, nails, hair and makeup, a feature on an episode of Plus Equals More's Plys Talk and the company's website, and an expense-paid dinner with the CEO and president of Plus Equals More before the prom.
The deadline for submissions is Feb. 29. All prospective candidates should submit entries to psbsflle@gmail.com. The winners will be announced on March 6 on the Plus Equals More social media sites, the company's website and via personal email.
"We believe a woman's wardrobe is her opportunity to stand out and make a lasting first impression," Barnes said on Plus Equals More's website. "Launched in 2018, Plus Equals More Boutique offers a wide range of apparel to fit plus-size women's unique sense of style. Our clothing is carefully curated to provide our customers the latest fashions. To keep our customers in style, we post new arrivals weekly, as well as offer stylist picks to help any indecisive shoppers. Plus Equals More Boutique is a fashionista's best place to create the perfect wardrobe.
"Beyond helping you look your best, Plus Equals More Boutique strives to make every purchase a positive experience. Our top priorities are excellent customer service, exceptionally quick order processing, ultra-fast shipping times, and a hassle-free return policy. We value your feedback, whether positive or constructive and we are continuously working to improve your experience.
"I launched my website in 2018 with a passion to create a one of a kind shopping experience for plus size women. I knew I wanted to create fashion that was obtainable to plus size women, because I believe that a woman's outfit strongly impacts how they feel. Everyone deserves to feel beautiful, and that is what I sought to create.
"I am so thankful for what I get to do each and every day, to be able to help women feel comfortable about themselves. Being able to share my journey means more to me than you will ever know. Whether you are a first time customer, a loyal long term customer, or simply just window shopping, I am so glad you are here. I hope you will allow us the opportunity to impress you."
Be the first to know
Get local news delivered to your inbox!