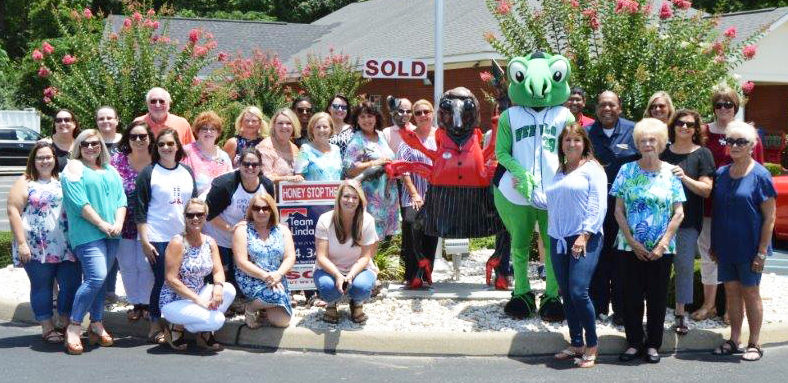 Team Linda Simmons Realty recently welcomed a weevil to its ranks, becoming one of the first Enterprise locations to sport a custom-designed weevil in the year of the Boll Weevil Centennial.
Representatives from Team Linda Simmons, Replica Plastics, the City of Enterprise and the Enterprise Chamber of Commerce among others gathered Friday afternoon to welcome "Nellie" to her 1611 East Park Avenue home. Enterprise Mayor Bill Cooper and Enterprise State Community College's beloved mascot "Bo" were included in the special guests.
Linda Simmons of Team Linda Simmons Realty thanked guests for their attendance and said she and her team are excited to have Nellie to represent their business.
"When we first heard about this project, we were so excited and we wanted to be the first business in town with a Boll Weevil," Simmons said. "Our team got together and got our creative energy going, and we especially appreciate Replica Plastics and Jenny Hendrix for bringing this inspiration to life.
"We are proud to welcome Nellie to our team to greet new Enterprise residents and welcome them to their new homes. She represents the heritage of our small town and its triumph over adversity. We are proud to pay tribute to Enterprise's 100th year anniversary of the Boll Weevil Monument this year with the addition of Nellie."
Other Boll Weevil figures can be found at the Enterprise Farmer's Market, Enterprise City Hall, and the Enterprise Fire Department.