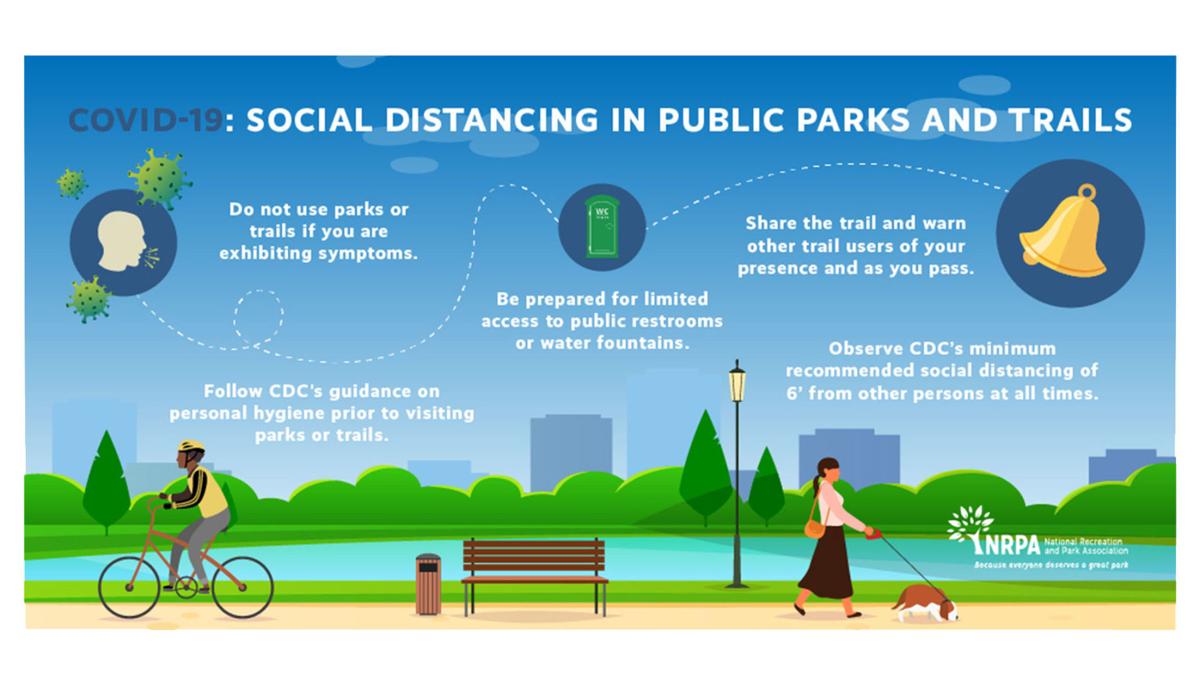 Enterprise Mayor Bill Cooper and Parks and Recreation Director Billy Powell announced the temporary closure of all five city playgrounds on Monday.
Despite the State of Emergency declared by the Enterprise City Council and the postponement of all organized games and practices through April 6, Cooper and Powell said that city parks will remain open.
"It is with regret that we close the playgrounds, but we believe this is the best action to protect our children and help prevent the spread of coronavirus (COVID-19) to them and others," Cooper said.
"We felt this action was needed because we are asking everyone to follow the safety guidelines issued by the ADPH, the Governor's Office and the CDC to practice social distancing of six feet," Powell explained. "Children are touching the surfaces of the equipment, and It's really hard to keep children 6 feet apart while at play. We are trying to protect the children from contracting the virus or passing it on to others."
In addition, playground equipment is not sanitized and the city does not have the manpower to do that with the frequency that would be necessary to be effective, Cooper said.
The playgrounds closed are at Johnny Henderson Family Park, Gibson, Peavy, Westside and Donaldson parks.
The decision to keep the parks open was based on information available from the state Health Department, guidelines from the Governor's office and recommendation by the National Recreation and Park Association, which supports the safe use of parks and open spaces during the COVID-19 outbreak.
"We want people to continue to enjoy our parks and recreation facilities," Mayor Cooper said. "But we just want them to enjoy them in a safe manner."
An NRPA statement Friday said parks are often an essential resource for health and wellness.
"The NRPA position, which Mayor Cooper and I support, is that parks and recreation areas like ours can continue to be used so that people can enjoy the physical and mental health benefits those facilities provide," Powell said. "It is going to be up to the people who want to continue to use the parks to make them safe by following the health and safety guidelines that are being highly publicized right now."
Powell said during these uncertain times, the NPRA recognizes that "our local parks, trails and open spaces have always served as places where people can find rest and seek peace and restoration." He added such places are needed now more than ever.
"Use the parks at your own discretion, but if you do decide on a park outing, please be mindful of the safety guidelines," Powell said. "Practice them not only for your own safety but for the safety of others. Please be responsible and respectful."
Powell and Cooper ask that park users follow the Centers for Disease Control guidelines about washing hands and maintaining a distance of six feet from others. That social distancing guideline applies to any gathering, including an outdoor picnic, pick-up sports, group hangouts, etc. Health officials said if you cannot maintain the proper physical distance at all times, you should leave the space or find another location where social distancing can be practiced.
The NRPA also asks users to stay away from parks or trails if they are sick.
When using walkways, paths or trails, warn other users of your presence as you pass, and step aside to let others pass. Prepare for limited access to public restrooms and water fountains.
"We believe it is prudent of everyone to be responsible and follow take preventative measures in order to fight the spread of this virus." Powell said.
Any restrictions at the city's parks or any other emergency information will be made available to the public as developments happen.
Be the first to know
Get local news delivered to your inbox!