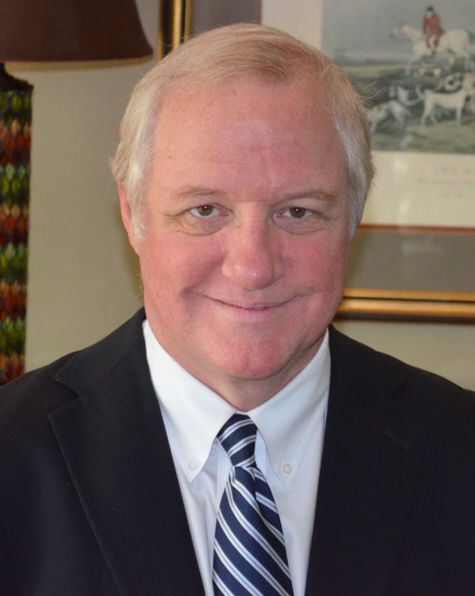 A few mornings ago, KM and I were on our way downtown, just to get out for a bit. The interstate traffic came to a halt, and the radio soon told us that there was a wreck up ahead. I finally stood as much inching along as I could and took the next exit.
Just as we came through the next intersection I saw a flash of something large and brown, on four legs, run across the road. I turned to KM and asked her if she had seen it.
"I think I just saw a cougar running down 5th street."
"Really," she replied. "The ones I know are all still asleep."
"Not that kind of cougar, the real ones, with claws and fur and fangs. I've been hearing that more wildlife is coming around since we're all hunkered down."
"Uh huh," she said, looking down at her phone, with little interest in the phenomenon.
We came to 5th Street and a young woman wearing a black mask sprinted in front of our car. She was dressed in black and looked to be holding a leash in her hand.
"There, see!" I said to my unenthused wife. "That girl there. What do you think she's chasing?"
"Oh my God!" KM exclaimed. "You're right. She must be a cougar trainer, chasing after one of them that escaped from her cougar farm! What else could it be?" I was starting to like her better when she was unenthused. We turned onto 5th, passing the girl in black. After a few blocks KM said, "There it is." I didn't see anything.
"Pull over," she said. As usual I did as I was told, and stopped on the side of the street. She quickly opened the door and got out of the car. I was glad we were near a hospital because her mind had clearly snapped. I knew this because this is the same girl who had called me to come to her apartment 40 years ago when we were in college so that I could kill a spider that had her trapped in her bedroom. When I came to her rescue that day she made me crawl through her bedroom window so she wouldn't have to face the eight-legged monster, about the size of a quarter, which had taken over her den. Now she was going to try and capture a mountain lion with her bare hands. I couldn't watch, burying my face in the steering wheel.
When I finally did look I saw her. She was alive and had her hand on the collar that was around the animal's neck. To my relief it was not the neck of a cougar, but rather a large dog. The closer they got I could see it was a greyhound. I was impressed. My wife had just run down the world's fastest dog.
Just then a car pulled up behind me and the young girl in black jumped out. KM walked the scared dog over to the grateful owner. As they talked I thought of Amber, who used to work with me with me. She once had a greyhound named Commander. Then there is my cousin in Kansas City who has two greyhounds, named Atlas and Zeus. I'd never thought of the breed as pets, only speedsters who cost me money every time we went to the dog track.
My brave wife got back in the car, acting nonchalant about the whole thing, as if it were just another morning drive around town.
"Great job honey, I'm proud of you."
"Thanks, now take me to Starbucks cougar boy, you're buying."
"What was its name?" I asked her, expecting something royal and swift sounding.
"Hortence? You're kidding."
"No her name is really Hortence."
"No wonder she was running away," I said as we headed for coffee.