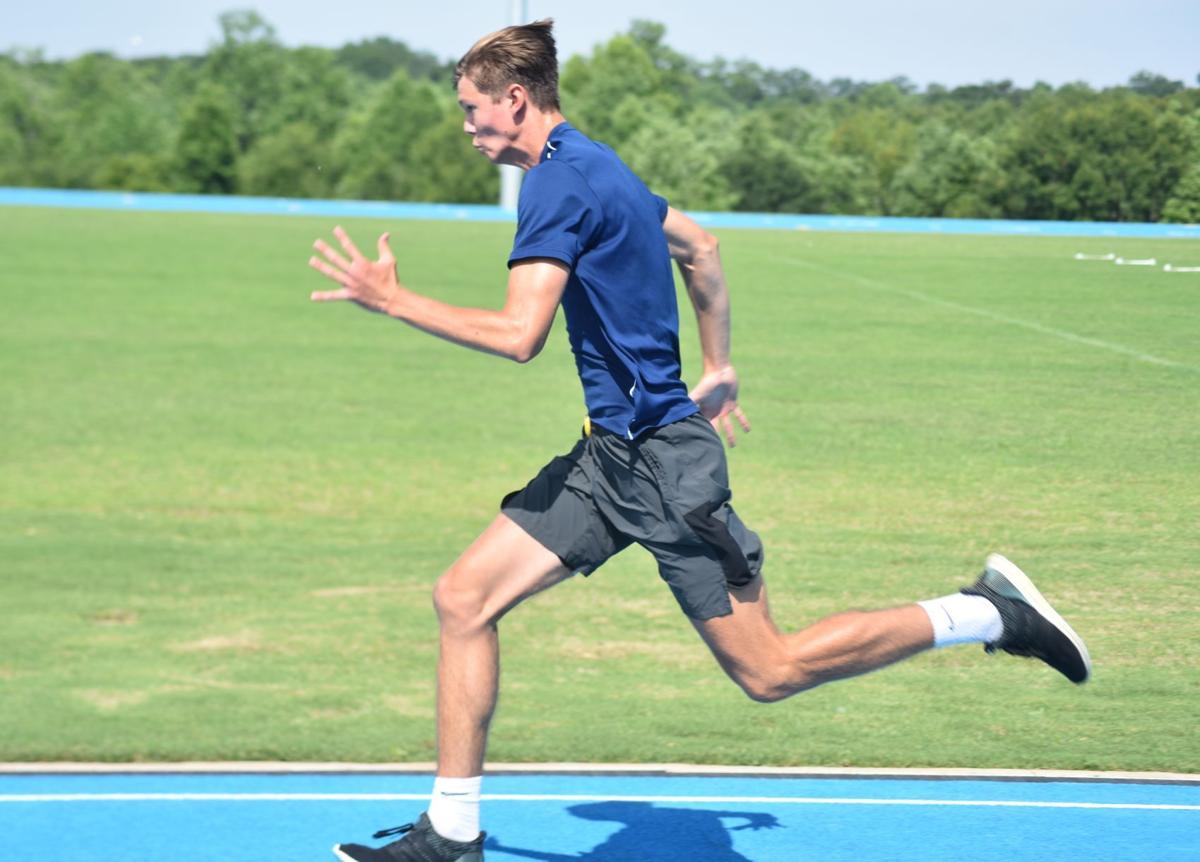 Enterprise head football coach Rick Darlington had some butterflies before the Wildcats' first summer workout Monday morning.
"When you're going back to any summer workouts after they've been off, you're kind of nervous about who's going to be there, who's going to be ready to go, who's going to be missing," Darlington said late Monday afternoon. "And, especially when we've been off for this pandemic thing, it's like, 'Gosh, we haven't seen our guys for so long.'
"None of the glitches or snafus you fear that might happen the first day, there was none of that. It was very smooth. The kids' attitudes were very good. It was a real good start."
The coach said about 100 varsity players reported and the Wildcats have about 40 freshmen came in for the second session. Enterprise is planning to work on Mondays, Tuesdays and Thursdays this summer.
The coach talked about the long layoff affecting not just the players.
"The reason we all coach is to impact kids' lives and make them better men. We use football as our vehicle to do that," Darlington said. "When we're used to seeing these kids literally every day — because we have them in our football weight classes — and then we don't get to see them for 2½ months, you worry about them.
"You worry about them getting out of shape, you worry about them having too much free time and making bad choices."
But he added more than those negative fears.
"You miss them. You miss the relationships, just talking to them and kidding them and all that," he said. "It's by far the longest I've ever been away from my team as a coach, no doubt."
The Wildcats were enforcing the safety protocols that every program will deal with at least for the next month.
"It was fine. We didn't use the locker rooms and we kept them spread out as much as we could," Darlington said. "We sprayed down the equipment between groups and did all that. They brought their own water.
"Hopefully, as the summer goes on the guidelines will get a little less strict."
Of course, he's not complaining. An exciting first day beat the past 10 weeks by a mile.
"We're just glad to be getting to work out with them," he said. "So whatever the guidelines are, we're going to follow them so we can continue to get to work with them."
Be the first to know
Get local news delivered to your inbox!