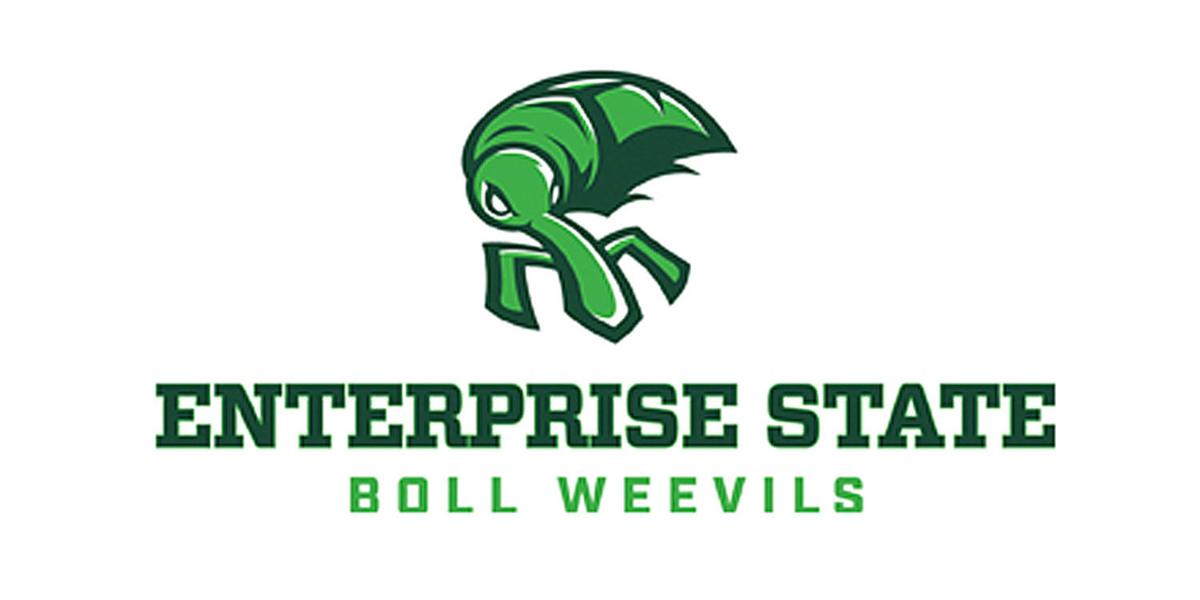 After splitting a doubleheader with Bishop State Community College in Mobile's Hank Aaron Stadium to open South Division play Friday, the Enterprise State Community College Boll Weevils had a chance to tie the season's series or win it Sunday afternoon on the ESCC field.
The visiting Wildcats swept the Boll Weevils, 3-2, 4-3.
Bishop led throughout Sunday's first game, scoring one run in the first inning and two in the fifth while holding ESCC to its two runs in the bottom of the inning.
The Weevils managed 8 hits with lead-off hitter Kyle Vogler, 2-for-4 with a run scored, and Connor Purvis, who was hit by a pitch and went 2-for-3 with a run scored, accounting for half the hits.
Austin Thrasher had a double; Stratton Watt added a single; Zach Hansen doubled and drew two bases-on-balls; and Mason Coskrey had a single.
Starting pitcher Noah Farmer took the loss; Taylor Gover worked in relief and finished the game, striking out four Wildcats in the last 2.1 innings.
Losing the nightcap was painful as the visiting Wildcats, trailing 3-2 to start the seventh inning, plated two runs for the sweep.
Enterprise left the tying run on second base in the bottom of the seventh.
The Weevils had 6 hits but none after a 2-run rally in the bottom of the third inning that put them ahead, 3-0.
Thrasher got ESCC's first run after doubling in the first frame and scoring on Drew Powell's two-out single.
Nick Venable led off the third inning with a single and Vogler, Purvis and Thrasher followed suit; Vogler and Purvis scored on Thrasher's hit with what proved to be the Weevils last hurrah of the day.
The Weevils, after committing three errors in the first game, added four more to the day's tally behind pitchers Jade Sikes and Ryan Middleton, who was saddled with the loss after entering the game in the top of the fifth inning with two runners on and two outs.
Enterprise hosts Chattahoochee Valley in a South Division doubleheader Thursday with a noon start, weather permitting, scheduled.