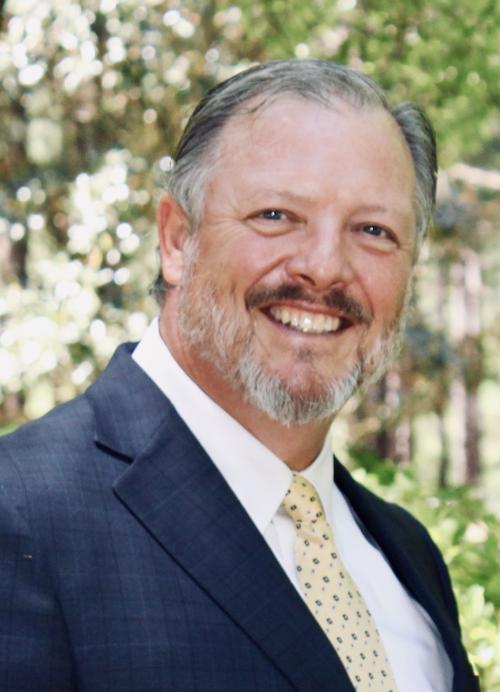 Eufaula looked far and wide for a new director of economic development, but the town has found its target by looking within its own city limits.
 Phil Clayton, a Eufaula native and resident here, was named this week to the position in a press release issued by the Eufaula Barbour County Chamber of Commerce and Executive Director Steve Hawkins.
Clayton will assume his new role as Director of Economic Development on Aug. 1.
"Our board of directors is thrilled to have Phil join our team as Director of Economic Development," Hawkins said in the release. "He brings to our Chamber a plethora of military experience that includes economic development projects and assignments, a mindset of servant-leadership, a mission-minded approach, coupled with his practice of law collectively made him the most attractive applicant considered by our committee. As someone who has grown up in Barbour County, Phil will not only bring a wealth of knowledge of our area to the table, but he will also bring to this position a vested interest in serving his community."
Clayton is a life-long resident of Barbour County and graduate of Eufaula High School, but he commuted to Montgomery for 15 years while with the Alabama National Guard. He was the Construction and Chief Facilities Manager at the Guard for the state. "That included partnering with local communities and economic developers, collaborating on space and workforce development," Clayton said.
Clayton was at the National Guard facility in Eufaula from 1996-2002. Prior to that he worked from home, except when he was deployed to Afghanistan. When he returned to the states he was promoted and worked out of Montgomery.
Born at Medical Center Barbour, Clayton said he never really left Eufaula with exception of deployments – 2002-03 to Afghanistan, 2005-06 to Afghanistan, and 2011 to Iraq. He was also in Iraq and Kuwait during Operation Desert Storm.
His military resume includes: 1982-2018 Retired Colonel 20th Special Forces Alabama Army National Guard, Bronze Star recipient, Defense Meritorious Service Medal recipient, and U.S. Army Officer Candidate School Hall of Fame Inductee 2016.
Academically, Clayton has a Bachelor's of Science degree in Agronomy and Soil Science from Auburn University in 1990; a Master's of Agriculture in Plant Pathology and Herbicides from Auburn in 1993; a Doctorate of Jurisprudence from Faulkner University's Thomas G. Jones School of Law in 1999; and a Certificate of Estate Planning from Villanova University's Charles Widger School of Law in 2018. Clayton will also complete a Master of Laws in Taxation from the Charles Widger School of Law at Villanova University in December 2019. He has been practicing law since 2000.
Clayton's wife, Mitzi, is the Eufaula City Schools Public Information Officer, have three children: Annie Laura, a sophomore at Birmingham-Southern College; Daniel, junior at Eufaula High School; and Elliott, a 7th grader at Admiral Moorer Middle School.
His parents, Walter and Myrna Clayton, live in Eufaula.
Clayton said he will apply the saying, "Through, with and by," which he used with the special forces in communities when deployed, something he plans on also using as the new economic developer.
"Phil is a sharp guy," Eufaula Mayor Jack Tibbs said. "He has good career experience, and he's a quick study, a go-getter. He'll get in there and make something happen. This is a rural city, a rural county, so there are a lot of things to overcome."
Clayton is excited to jump into his new role.
"I am honored to have served our country and state in the Alabama Army National Guard and the 20th Special Forces Group (Airborne) for 36 years," Clayton said. "I am now honored the Chamber officers and board of directors have entrusted me to serve our community and county as the economic development director. I am excited and ready to take on this new role of showing business and civic partners what we have to offer and also listening to their needs.
"Barbour County is a special place with special people and dedicated local leadership. Economic development work was a highlight of my duties in my military career, and I look forward to this being a way for me to give back to my home."
The Chamber will have a welcome for Clayton on Friday, Aug. 9, from 1-3 p.m. at its office on Broad Street.
Be the first to know
Get local news delivered to your inbox!