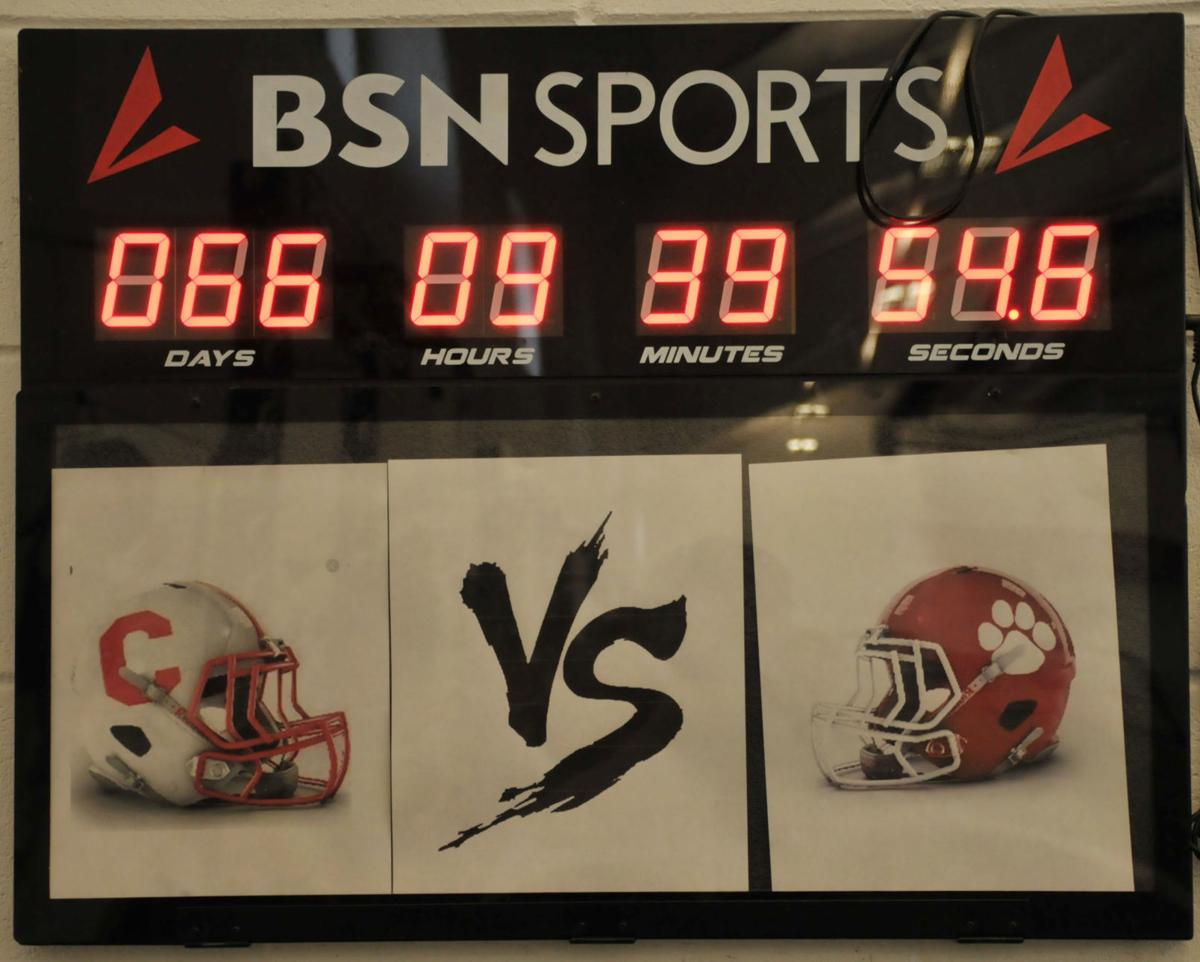 The last thing Ed Rigby needed staring down the gauntlet of what is arguably the toughest football schedule in the history of Eufaula High School was having time cut short due to the COVID-19 pandemic.
For 2 ½ months, players were kept away from the school, unable to have coaches training and teaching them.
But the Tigers are back, working for now on what Rigby calls the "L and L" factor — Lungs and Legs.
"The big thing is they are showing up," Rigby said. "When the kids come in, we put them with their position coach. Each group uses a different bathroom, there is one guy per weight rack, and we do stuff where you don't need a spotter. The benches are 12 feet apart. Our strength is coming back really fast. They're looking forward to something to do. They're bored right now. We have 100% of our players coming out."
Actually, even during the mandatory time apart, coaches were able to communicate with players through the app Remind 101, and as many as four or five messages were sent each week.
"We sent stuff such as diagrams," Rigby said. "About 80% of our kids were doing stuff we asked. The other 20% we're being kids. The good news is they are all back into it now."
The top three grades at EHS have 77 players out for summer workouts. There are about 20 freshmen participating.
Rigby said football-related practices will begin in July.
The Alabama High School Athletic Association guidelines make sure the student-athletes wash their hands before and after workouts. If you're only six feet apart, you have to wear a mask. The EHS players are coming in 15 minutes early so their temperature can be checked to make sure it is at an acceptable level.
"We've got the numbers," Rigby said. "The three things to be successful in high school football are one, believing what you do. From Class 4A and up we were the high scoring team in Alabama. Number two, getting players to believe. Number three, the proper placement of personnel.
"We want to maximize their talent because maximizing talent helps the team. We have five guys on offense that have already received Division I offers."
Eufaula will be the second smallest school in 6A.
"But, we are in 6A," Rigby said. "The region group is harder than it's been with Opelika and Lee-Montgomery. We are still small, especially on defense. But, our kids are tough as nails. They play hard for their town, their teammates and their last names."
In one major move in the off-season was Duane Mock is now the assistant head coach and Bobby Hudson has been moved to defensive coordinator.
The Tigers can don pads on July 2.
Be the first to know
Get local news delivered to your inbox!