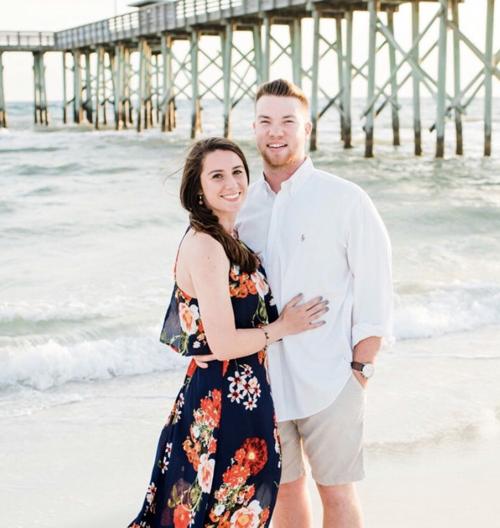 Joey and Michelle Helms of Donalsonville, Georgia, are pleased to announce the engagement of their daughter, Jessica Nichole Helms to Joseph Christopher Johnson.
Jessica's grandparents are Joe and Pat Helms of Brinson and Joe and Frances Tatum of Donalsonville.
She graduated from Seminole County High School and is a recent graduate of Wallace Community College as a Physical Therapist Assistant. She is employed at Care 360 in Bainbridge.
Chris is the son of David and Sherri Johnson of Marianna, Florida. He is the grandson of Jimmy Standland and the late Nedra Standland of Marianna and Susan Johnson and the late Chris A. Johnson of Fort Walton Beach.
Chris graduated from Marianna High School and Chipola College. He is a recent graduate of Florida A & M University with a Bachelor's Degree in Allied Health, Pre-Physical Therapy. He is currently working as a Special Education
Paraprofessional at Seminole County High School while waiting to continue his education in his chosen profession.
The wedding and reception will be held at Magnolia Bay in Dothan, Alabama in August, 2018. Following a honeymoon cruise to the Bahamas, they will reside in Donalsonville.
Be the first to know
Get local news delivered to your inbox!