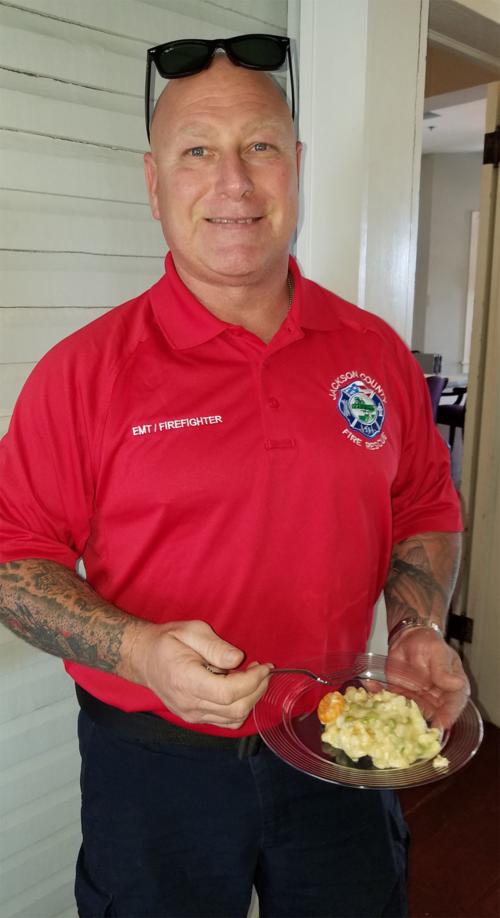 Jackson County Fire Rescue's main station will be a hot spot the night before Thanksgiving and early that holiday morning, but it won't be because of an out-of-control fire. Instead, the fire rescue team will have the ovens on all night preparing a free and traditional holiday meal for anyone who wants to drop by and dine at Madison Street Park from noon until 4 p.m.
It's courtesy of the workers' union, Local 3043, and through out-of-pocket donations by the union members individually.
About 15 firefighters/emergency medical team members will be involved, along with some of their spouses or other loved ones. Some of the serve team will be off-duty individuals from JCFR that volunteered to help in case on-duty folks are called out to a fire or medical emergency during the event. The team will include about 30 people in all.
The menu will include ham and turkey, dressing, some other sides, a beverage and dessert.
It's free to anyone who feels like coming to the table for food and fellowship, said local union representative Mike Wiggins.
This will be the first such effort by JCFR, but Wiggins said the team is hoping to make it an annual event, and is also contemplating a Christmas lunch as well.
Because their work takes them into so many homes all year long, the emergency workers know better that most about the difficult circumstances many people face day-to-day, as they struggle to feed their families, and the meal is an attempt to make a little more holiday cheer for everyone. You don't have to prove financial need, however, to partake. Just show up, Wiggins said, to share in the bounty.
Be the first to know
Get local news delivered to your inbox!