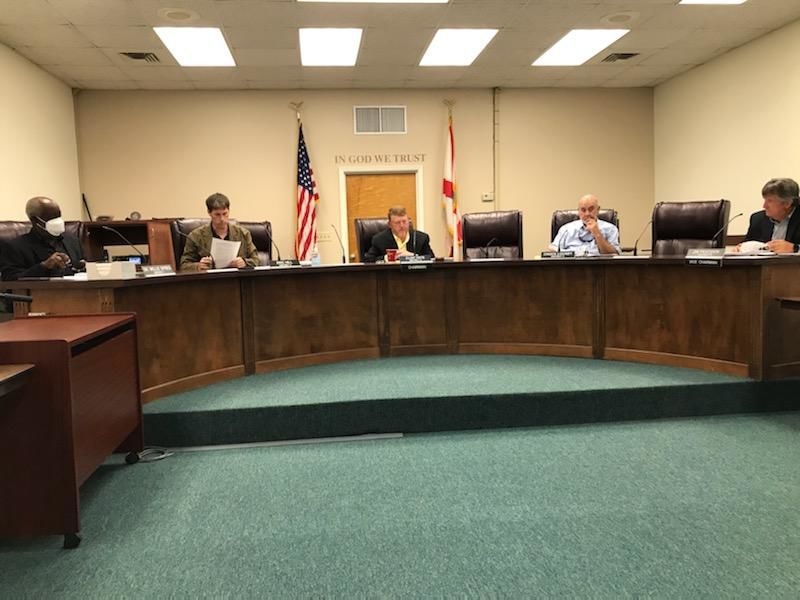 Jackson County Commissioners this week chose Acme Barricades LLC to replace/repair the signs and signposts that were damaged in 2018's Hurricane Michael.
That company put in the lowest of three bids offered on the job, which it secured with a bid of just under $1 million, at $948,495.
The work is a reimbursable expense through the Federal Emergency Management Agency, as long as documentation is correct on the various elements of the project.
More than 275 roads are involved and many of them have multiple signs and/or posts to be replaced or repaired.
The plan calls for 399 replacements of signs, posts or markers; 494 objects must be removed for the necessary work to go forward; 146 pieces must be straightened; 509 signs will be moved to new posts; and 97 new signs will be necessary. Stop signs, winding-road signs, curve-ahead, speed limit, deer crossing, junction alerts, county entrance sign, narrow bridge, deaf child, parking prohibition, dead end, children at play, attraction alerts, bus-stop ahead, one-lane bridge , weight limit notification, boat ramp alerts, and signs warning of speed control devices ahead are among the signs to be replaced.
In approving the contract, commissioners said they want assurance before the work begins that the lettering on the replacement signs is at least as large as, and if possible more reflective than, they were originally. Board members also said the spelling should be double-checked to make sure all road names are correct at the start.
The county's project consultant and county staff said the spelling and size will be confirmed before work goes forward. As for the level of nighttime luminosity, the consultant said, the contractor is only required to match the level as found, but that he'll have a discussion to see whether there's room to negotiate a higher level where needed.
Be the first to know
Get local news delivered to your inbox!