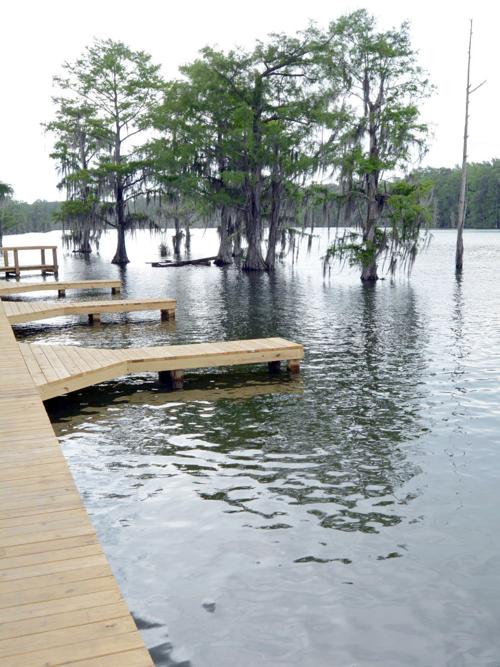 Local authorities on Thursday identified the diver who died Wednesday in an underwater cave here as 68-year-old Clyde Douglas Rorex, a local man who often dived the area where he perished.
Officials say he was found by local diver and world-renowned cave rescue/recovery expert Edd Sorenson.
Sorenson said Rorex was about 80 feet down, wearing an empty tank, on the floor of Merritt's Mill Pond's "The Hole in the Wall" underwater cave. He was about 150 feet from the entrance, according to Sorenson, who added that although Rorex's tank was out of gas, a fresh oxygen supply was near the entrance, roughly 100 feet out of the diver's reach.
In a Thursday dive, Sorenson revisited the area in hopes of determining what might have happened, but surfaced with no answers as to how the experienced diver got into the deadly circumstance.
The two men were essentially neighbors for the past three years. Rorex was a retired minister and Sorenson said Rorex visited his dive shop almost every day to chat with Sorenson's father, toss a ball to Sorenson's dog and just visit, even if he wasn't there on business.
"He was the nicest guy, never a negative word about anybody or anything," Sorenson said.
Rorex had about 20 years diving experience and dove this area several times a week.
Sorenson was called upon to assist when Rorex failed to return home as scheduled from his dive trip. Officials are calling the death a case of accidental drowning.
Authorities were notified around 1 p.m. that Rorex had not returned home as expected.
Officials say Rorex had departed from the public boat ramp on Hunter Fishcamp Road to dive in "The Hole in the Wall" cave around 6 or 7 a.m. Wednesday.
Be the first to know
Get local news delivered to your inbox!