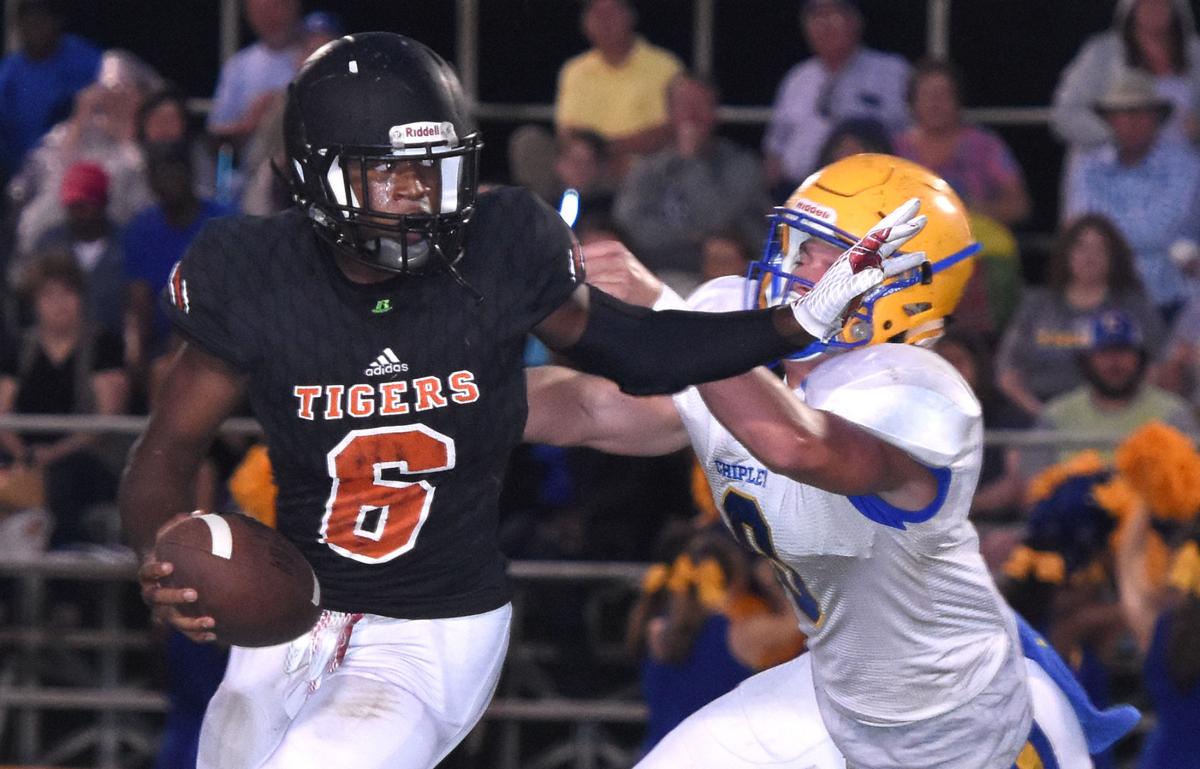 The Graceville Tigers fought with all the fierceness of their namesake on Friday night, but Chipley was able to pull out a last minute 30-24 win.
Graceville got on the board when Joseph Claiborne scored a touchdown and a two point conversion in the first quarter, but Chipley came back in the second to make it 14-8.
Graceville pushed in a safety to make it 14-10 Chipley at the half.
After a scoreless third, both teams began racking up the points in the fourth.
Chipley scored a touchdown and a conversion, but Graceville was quickly closing the gap.
Xavian Sorey scored on 72-yard kick return with Aeneas Myrick getting the two-point conversion and Claiborne scoring another touchdown.
With less than three minutes left, Graceville was up 24-22, but Chipley was able to pull a final touchdown out of their bag to win, 30-24.
Graceville coach Tommy Roberts said the team showed the kind of effort that can turn the season around.
The Tigers are off this week, so Roberts is planning on using the extra time to focus on the team's fundamentals as they prepare for their Sept. 14 road game against Holmes County.