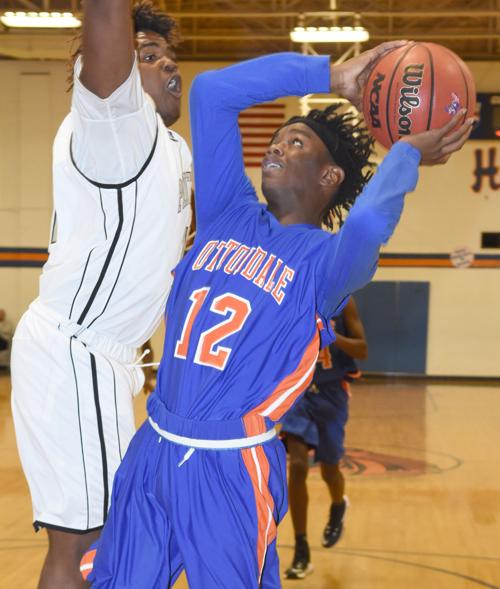 The Cottondale High School basketball team was defeated 60-51 by visiting Chipley on Friday night.
Cameron Brooks led Cottondale with 17 points. Amari Banks scored 14 points.
The Hornets had a 51-46 lead after hitting a 3-pointer with three and a half minutes remaining but Chipley took control the rest of the way to rally for the victory.
Cottondale coach Chris Obert stressed to his team afterwards the significance of late-game execution.
Adrian Sims was integral in Chipley chipping away at Cottondale's lead.
"We just couldn't hit some shots late, [Adrian] Sims took over and willed his team to the win," Obert said. "You've got to give him credit but I thought we played hard. It wasn't the want to, it's the how to. We've just got to  figure out how to pull out those games like that."
Obert overall was pleased with the work ethic of his Hornets despite not hanging on for the victory.
"I thought we fought and played hard throughout the game. The effort was there and so was the execution was up until the end," Obert said. "I thought we improved, got better at some things but of course we still have areas we need to improve on."
To that point, Obert would like to see Cottondale have a better sense of how to stop the bleeding when their opponent is attempting to go on a run.
"We need to improve on understanding the ebbs and flows of the game," Obert said. "We need to learn how to make plays that stop the run when the other team has momentum."
Cottondale lost at Paxton 40-32 on Monday. The Hornets will attempt to snap their losing streak when they head to Altha for a district game on Jan. 10.
"All these other games aren't as important as this one. Altha is a district game. We need to be focused and ready to play hard on the road," Obert said. "They're a scrappy team that plays hard and can shoot the ball. It's going to be tough at their place. We've got to be prepare ourselves and be focused when we go over there to play."