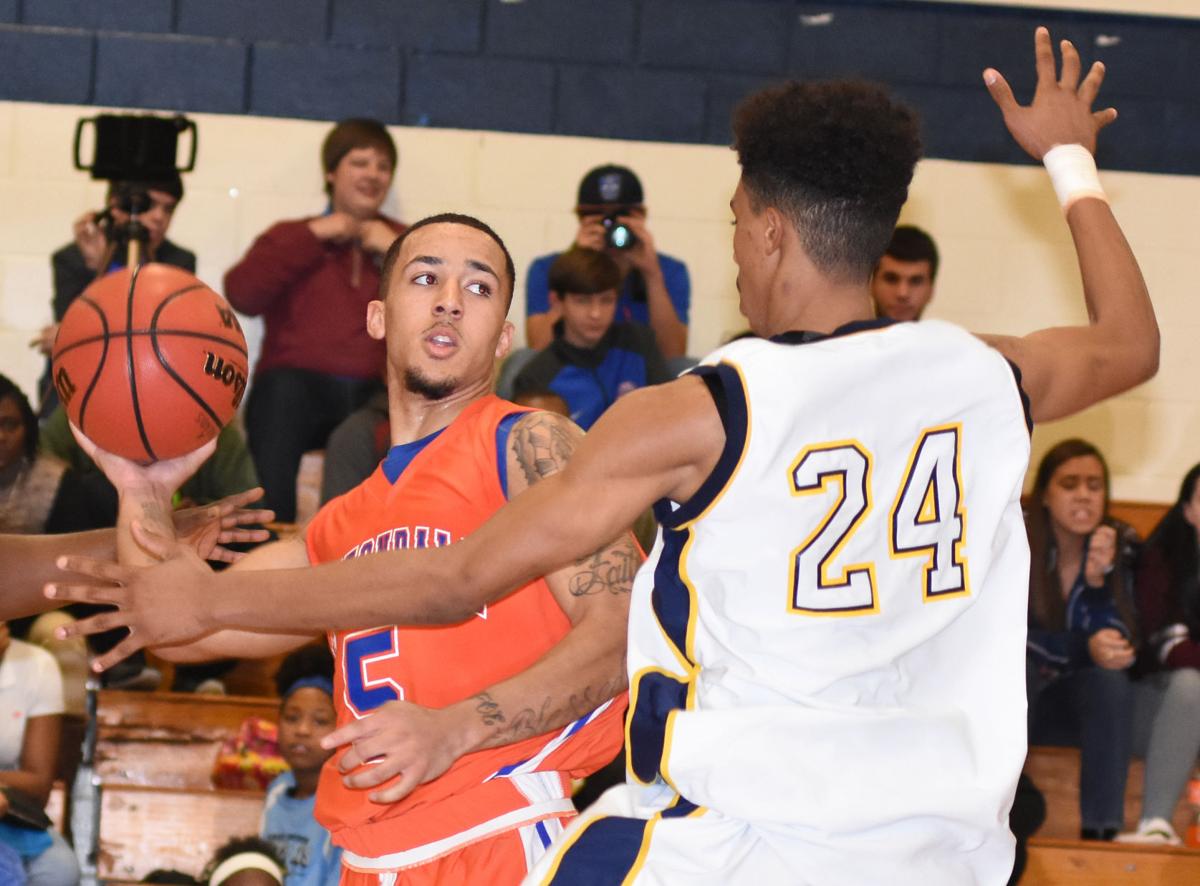 In a battle between county foes the Cottondale High School basketball team defeated host Sneads 64-52 on Tuesday night.
Amari Banks led Cottondale with 19 points. Cameron Brooks scored 14 points. Ja'Vontai Hall had 11 points. Xavier Brown added eight points.
TT Smith and Gage Parker each had 11 points for Sneads.
Cottondale coach Chris Obert marveled at the way his Hornets played aggressive yet intelligent basketball.
"We just played with a lot of energy and focus tonight, they were in the game not just physically but mentally as well," Obert said. "We didn't make a lot of mistakes on either end. We were able to battle on the boards, keep balls alive and give ourselves a chance to come up with some 50/50 balls."
Obert had plenty of positive things to say about the duo of Banks and Brooks.
"They controlled the game and got us into our stuff on offense," Obert said. "Amari was very opportunistic with his drives and attacking the basket. Cam hit some big shots that started runs for us and I thought Cam really battled on the boards. I was proud of him for that more than the points."
Obert afterwards gave respect to Sneads and their coach Rob Hubbs, as he expects to see them be strong district contenders.  
"Coach Hubbs has a really talented team. They have so much size and athleticism," Obert said. "In addition to that they have some kids that can shoot the ball. They're definitely going to be a team to reckon with in the district."
In turn, Hubbs was also highly impressed with the squad that Obert is fielding.
"They responded shot for shot every time we were ready to go on a run," Hubbs said. "I was pleased with our defense and the effort but Coach Obert did a heck of a job getting his guys prepared and his kids made some big plays when they had to have them. We hit them with our best shots and they stepped up and met us toe to toe every time."
Hubbs saw some things he liked in the loss but also some areas where he'd like to see the Pirates improve.
"I thought my guys played hard and can see progress but we have a lot of little things that we need to clean up and get better at," Hubbs said. "We would hit some big shots just to turn around and have Cottondale answer."
Sneads was without key starter Jacore Irving, who recently broke his hand and won't be back until a few weeks.
"Obviously the absence of Jacore has not helped our cause," Hubbs said. "But I'm expecting our guys to step up and learn to make plays when we have to until our spark plug comes back."
Hubbs is fully aware after a hot beginning to the season that teams will now be more aware to bring their A game against Sneads.
"With our good start to the season we aren't going to sneak up on anybody anymore," Hubbs said. "So we have to rise to the occasion and be ready for our opponent's best effort."