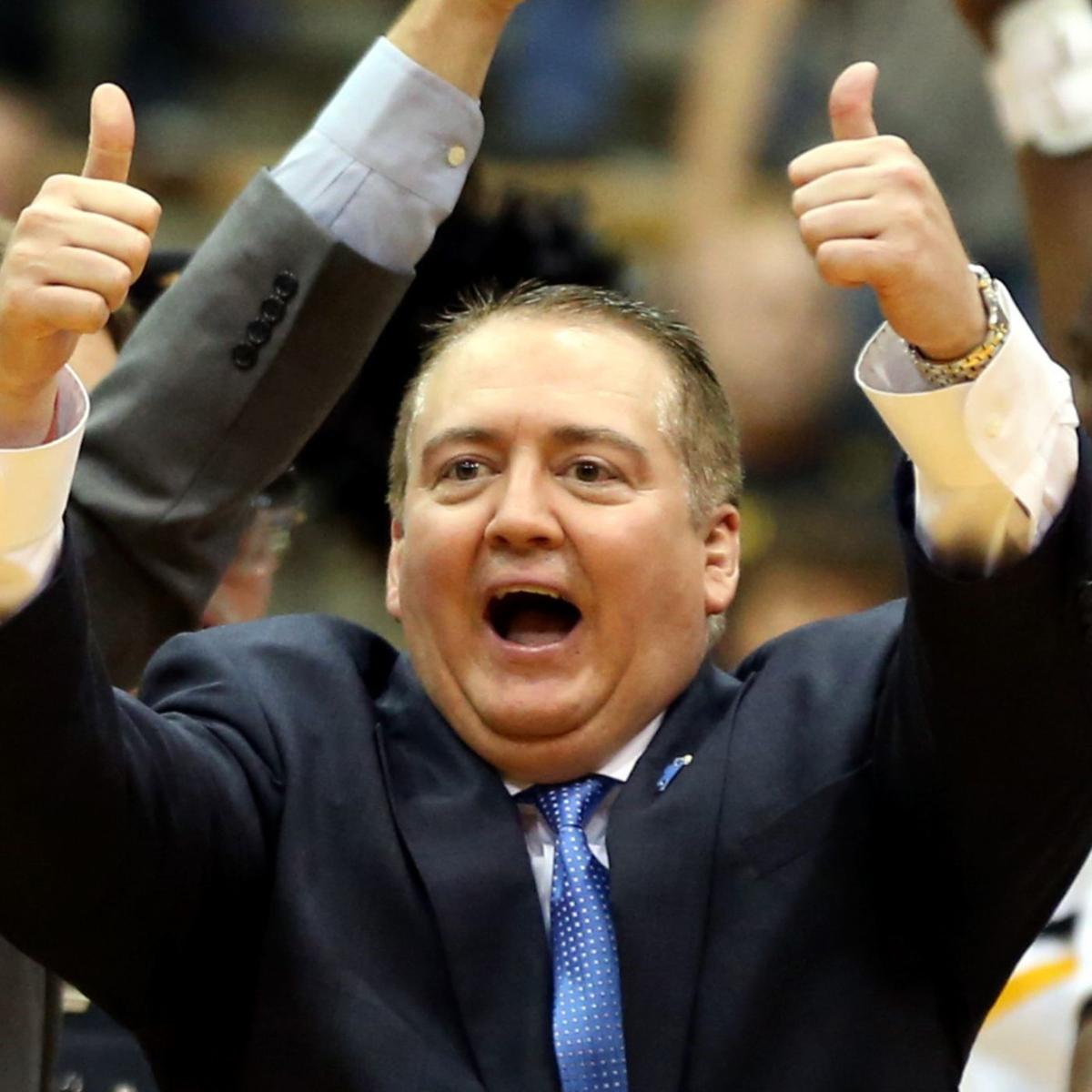 Back in 1996, former Kentucky governor and then president of St. Catharine College Martha Layne Collins informed the school's new head men's basketball coach that the school had low expectations for the team. With the low expectations came a $19,000 salary for the first-time head coach and things looked grim from the outside.
Donnie Tyndall, however, had a slightly different set of expectations. Embarking on his first year as a head coach after graduating from Morehead State in 1993 and after serving as an assistant coach at Iowa Central Community College, he was ready to take the reins of a program of his own. Tyndall led St. Catharine to its first appearance at the NJCAA tournament and earned NJCAA Region 7 National Coach of the Year honors and Kentucky Junior College Coach of the Year honors, along with boasting a 30-5 record.
St. Catharine's underestimating its green, new head coach's ability matched with their low expectations to the point where they couldn't finance a bus to take the team to Hutchinson, Kansas to compete at the national tournament.
Now with 25 years of head coaching experience, Tyndall is approaching a full circle moment as he returns to junior college basketball at Chipola College. This time, his main goal is to take his new team, the Chipola Indians, to Hutch in his first year at the helm this upcoming season.
"I'm trying to do something that hasn't been done here before: I want to win a men's basketball national championship," Tyndall said in his welcoming press conference on Thursday.
Tyndall was the first to recognize the standard and storied tradition of success at Chipola. The main goal is to reach the level of excellence that women's basketball, softball and baseball have already set as a precedent.
"It was an opportunity I couldn't pass on," Tyndall said.
Athletic director and head baseball coach Jeff Johnson is thrilled to bring Tyndall to Marianna.
"We're proud to bring a coach of Donnie's caliber to Chipola," he said. "His resume and qualifications show that he has won at every level of the game and Chipola is fortunate to have him as our new head coach."
Getting an experienced winner is superb, but adding an element of longevity and maturity to the head coaching position in junior college is an added bonus — perhaps the bonus that will push the Indians over the edge in the coming years.
Tyndall is joining the Indians after leaving the NBA's G League, spending three years as an assistant and a year as head coach of the Grand Rapids Drive, an affiliate for the Detroit Pistons for the 2019-20 season. Before the G League, Tyndall had made stops at Middle Tennessee State under Chipola's own Kermit Davis, Morehead State, Southern Mississippi and Tennessee.
With experience in both the college and professional levels, Tyndall is no stranger to talent and recruiting.
"Having a late start to recruiting is nothing further from the truth, I'm going to get the best players we can here and be very competitive come November," he said.
The Michigan native packed his bags and moving truck as soon as he accepted the position and began the journey from Grand Rapids to the Florida Panhandle. The 15-hour drive didn't hinder the new coach from hitting the ground running, literally. All but one hour of the cross-country traverse was spent on the phone recruiting.
The combination of new recruits on Tyndall's radar and returning Chipola players whose season got cut short due to COVID-19 will pair together to form what could be a competitive group to fight their way through a tough Panhandle Conference.
Rest assured, Chipola will have a bus idling, ready for Tyndall to take this team to new heights.
Be the first to know
Get local news delivered to your inbox!