Diego Rodriguez, executive chef at Proof in Des Moines, Iowa, serves this popular sandwich at the restaurant. Deceptively simple with only six ingredients, he loves the balance of salty sharp Cheddar with the sweet jam, peppery arugula and tart apple over soft cinnamon bread.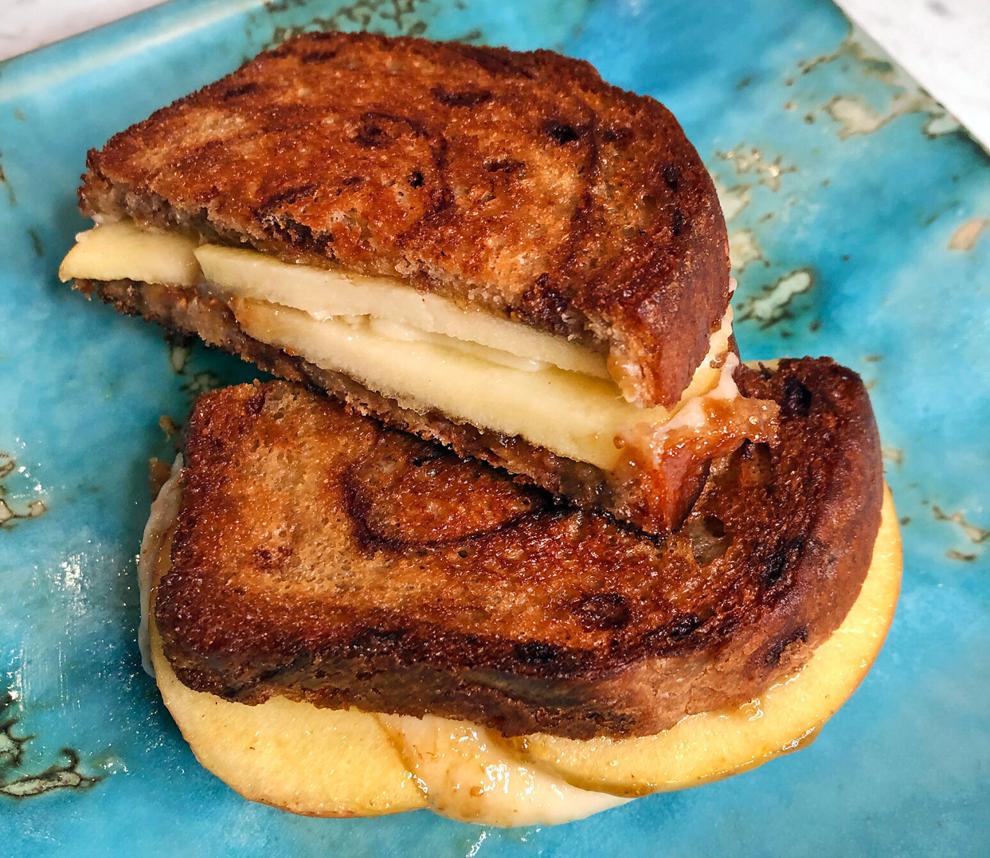 ---
Apple & Cheddar Sandwich with Fig Jam
2 slices cinnamon swirl bread
1 Tbsp butter, softened
2 tsp fig jam
½ small Granny Smith apple, thinly sliced
4 oz extra-sharp Cheddar cheese (or aged cheese such as Lost Lake Iowa Alpine), thinly sliced
baby arugula, optional
Heat dry cast-iron skillet over medium heat. Meanwhile, spread butter evenly on 1 side of both pieces of bread. On opposite side of 1 slice of bread, spread fig jam. Top with apple and Cheddar. Place second slice of bread, butter-side up, over cheese.
Place sandwich in preheated skillet and cook 6 to 8 minutes or until golden brown on both sides and cheese melts, turning halfway through cooking. If desired, open up sandwich and add several leaves of arugula; replace top of bread. Slice sandwich in half to serve.