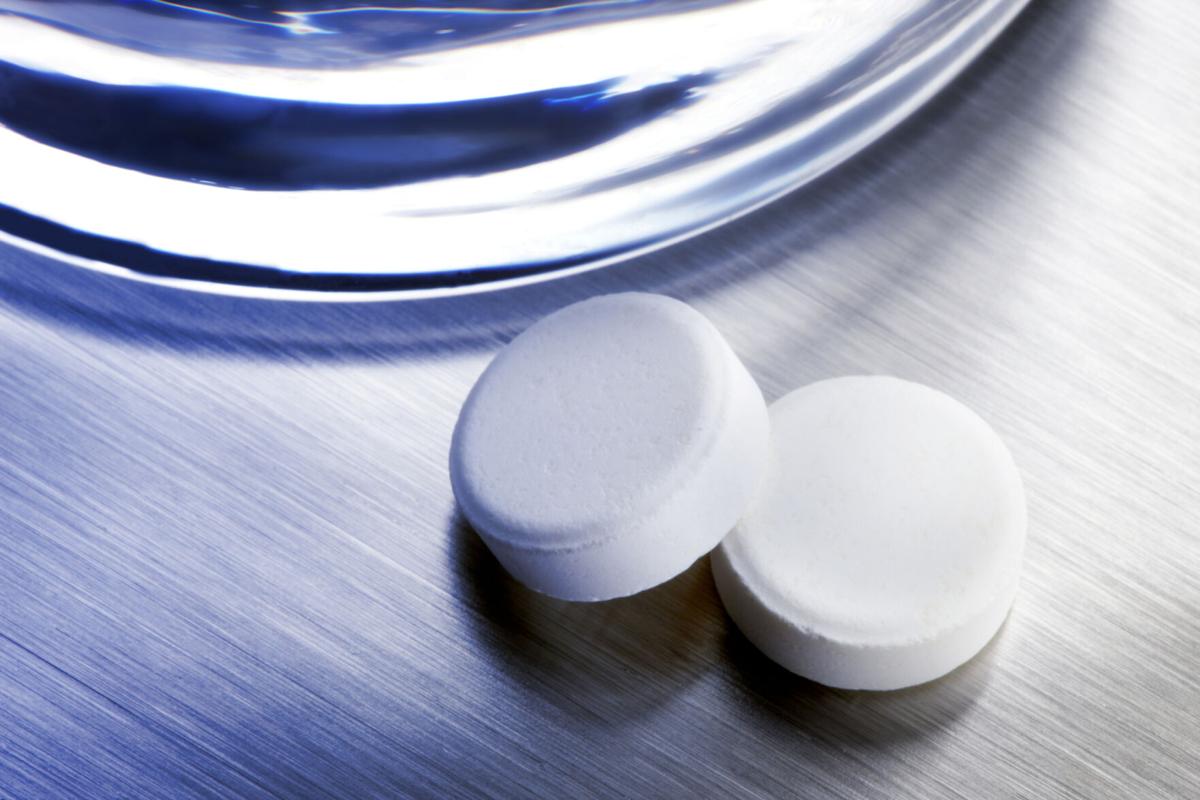 Q: I have read that aspirin might reduce the risk of colon cancer. What about breast cancer?
A: Over the last 20 years or so, the list of aspirin's potential benefits has been growing. And it might be about to get even longer. In addition to lowering the risk of colon cancer, a number of studies suggest that aspirin may also lower the risk of cancer of the ovaries, liver and prostate.
The evidence that aspirin can reduce the risk of colon cancer is so strong that guidelines now recommend daily aspirin use for certain groups of people to prevent colon cancer, including adults ages 50 to 59 with cardiovascular risk factors, and those with an inherited tendency to develop colon polyps and cancer.
What about breast cancer? A number of studies in recent years suggest that breast cancer should be added to this list.
One of the more convincing studies linking aspirin use to a lower risk of breast cancer followed more than 57,000 women who were surveyed about their health. Eight years later, about 3% of them had been newly diagnosed with breast cancer. Those who reported taking low-dose aspirin (81 mg) at least three days a week had significantly fewer breast cancers.
Regular low-dose aspirin use was associated with a 16% lower risk of breast cancer.
The reduction in risk was even greater — about 20% — for a common type of breast cancer fueled by hormones, called HR positive/HER2 negative.
Another analysis reviewed the findings of 13 previous studies that included more than 850,000 women and found:
A 14% lower risk after five years of taking aspirin.
A 27% lower risk after 10 years of aspirin use.
A 46% reduction in risk after 20 years of aspirin use.
These studies did not examine why or how aspirin might reduce breast cancer risk. Hopefully, future research will clarify how aspirin might provide this benefit.
In animal studies of breast cancer, aspirin has demonstrated anti-tumor properties, including inhibiting tumor cell division and impairing growth of precancerous cells. In humans, researchers have observed an anti-estrogen effect of aspirin. That could be important because estrogen encourages the growth of some breast cancers.
It's too soon to suggest that women should take aspirin to prevent breast cancer. Studies like these can show a link between taking a medication (such as low-dose aspirin) and the risk of a particular condition (such as breast cancer), but cannot prove that aspirin actually caused the reduction in breast cancer risk.
Keep in mind that all medications, including aspirin, can cause side effects. While aspirin is generally considered safe, it can cause gastrointestinal ulcers, bleeding and allergic reactions.