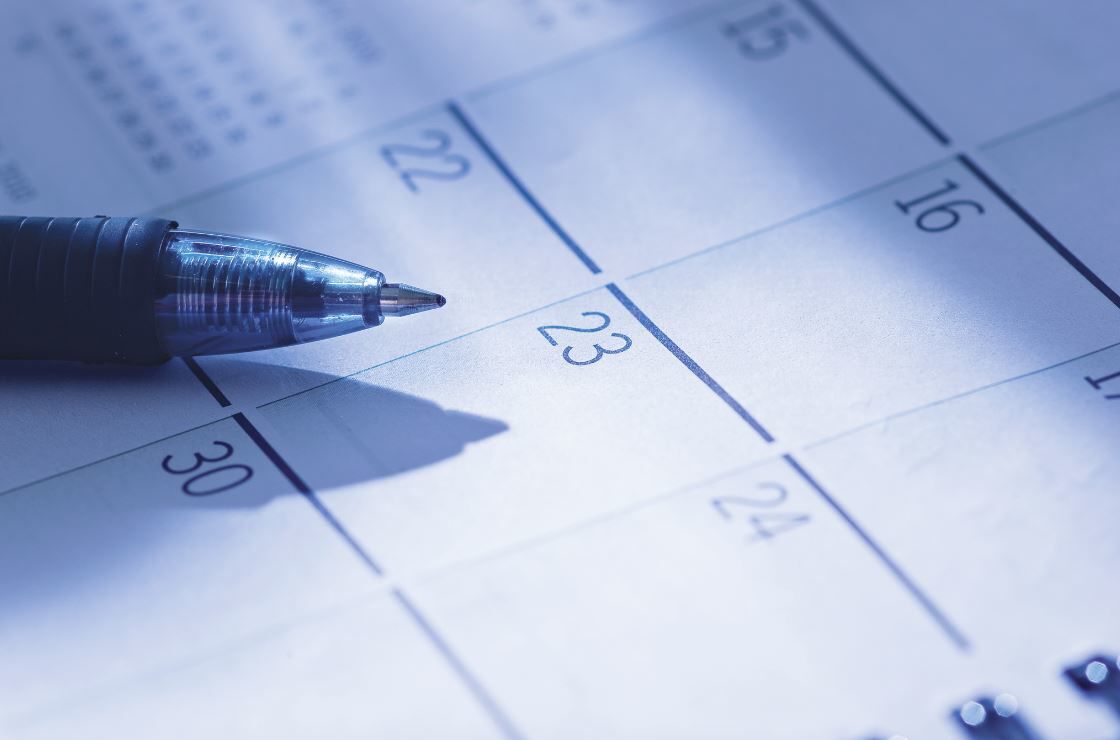 The Tri-State Community Orchestra will present its Concerto Showcase concert on Friday, Feb. 19, at the Cultural Arts Center, 909 S. St. Andrews St., Dothan. Special guests include local students performing solo and ensemble arrangements. Concert time is 7:30 p.m. General admission tickets are $10 and are available online, in advance at the Cultural Arts Center box office or at the door. Seating is limited due to social-distance protocols and all concert-goers are required to wear masks while in attendance. For more information, call 334-699-2787 or visit the Tri-State Community Orchestra on Facebook or online at www.tristatecommunityorchestra.org.
The Ozark-Dale County Library is hosting a community work day on Saturday, Feb. 20, from 7 a.m.-12 p.m. Volunteers are sought to help begin the renovation of the library's new location. Volunteers of all skillsets are needed. Tasks include removing floor tiles, cutting out doorways, digging up dirt for plumbing, and other miscellaneous odd jobs. Lunch will be provided to all volunteers. Former Carroll High School band booster, David Speck, AKA "Band Daddy," is cooking hot dogs and his famous barbecue. Individuals, groups and organizations interested in volunteering need to sign up with Amber Chancey by calling 334-774-5480 or sending an email to chlibrary@troycable.net.
Aglow International Community Lighthouse of Enterprise will meet Saturday, Feb. 20, at 10 a.m. at Po Folks Restaurant. Guest speaker will be Rose Stephens from Dothan. For more information call 334-406-9683.
Grimes Gospel Lighthouse, 1512 County Road 25, Grimes, will host Jason Self of Headland, Feb. 20; and Ken & Ken of Panama City, Florida, Feb. 27. Music starts at 7 p.m. A love offering will be taken. Call 334-983-4654 or 334-714-4658 for more information.
A reception for Stanley and Sharon Walker planned for Feb. 21 in New Brockton has been canceled due to COVID-19 concerns.
"A Healthy Table: Virtual Cooking School" hosted by the University of Florida's Extension Service offers monthly cooking classes via Zoom starting Feb. 23. Tickets are $25. Registration will close Feb. 23. Once registered, you will receive the Zoom class link and the link to the class website. Register at http://bit.ly/ahealthytable. Monthly classes will be held at 6:30 p.m. CST and 7:30 p.m. EST. Lessons begin Tuesday, Feb. 23, with kitchen skills primer followed by lessons on March 23, April 27, May 25 and June 22. In the virtual cooking school, you will learn how to prepare healthy meals for your family through self-paced online lessons and hands-on cooking activities. You will have opportunities to engage in monthly live virtual cooking demonstrations and interactive learning experiences.
The Houston County Republican Women will meet Feb. 25 at 11 a.m. at the Wiregrass Rehab Center, 795 Ross Clark Circle, Dothan. If you plan to attend and not eat, please advise in order to prepare for ample seating. Email hcrwlunch@gmail.com, call 334-392-0705 or text 502-321-2475. The deadline to make a reservation for lunch is Tuesday, Feb. 23, at noon. Guest speaker will be Dothan Mayor Mark Saliba. COVID-19 guidelines will be observed. Masks will be available for those who do not have a mask and seating will be spaced. For more Houston County Republican Women information, visit the group's Facebook page or the website www.hcrw.us.
The sixth annual Adam Deese Boston Butt and Rib Sale will be held in the parking lot of the old southside Kmart property (now Ollie's) on Thursday, Feb. 25, through Saturday, Feb. 27. The sale may end sooner if they sell out. Boston butts are $30 and ribs $25; no pre-orders. Purchases help the Deese Family honor the memory of Adam and support the recovery of child abuse victims in the Wiregrass. All proceeds will go to the Southeast Alabama Child Advocacy Center. For more information, visit www.southeastcac.org or call 334-671-1779.
Landmark Park's annual quilt retreat, led by Sherry Burkhalter, will be held on Feb. 26 from 5-9 p.m. and Feb. 27 from 9:30 a.m.-4:30 p.m. in the Stokes Activity Barn. Cost for the retreat is $75 and includes supper on Friday, lunch on Saturday, drinks and snacks. Bring your sewing machines and supplies. Space is limited and registration is required. Call Sherry at 334-790-9045 or visit her shop, Quilted Creations, on the square in Headland.
A beginning beekeeping course will be held Feb. 27 and March 6, 13, 20 and 27 in the Landmark Park Interpretive Center Auditorium. Taught by members of the Wiregrass Beekeepers, classes start at 10 a.m. and run about two hours. A field class will be held on March 27 in the teaching apiary at Landmark Park. The course is designed to supply a novice beekeeper with information needed to take bee colonies from inception through their first year. Attending the auditorium sessions is free, but for $35, you will get a copy of "First Lessons in Beekeeping," all classroom handouts and a year's membership in Wiregrass Beekeepers Association. For more info, call Bill Miller at 334-794-8362 or email wgmiller@aol.com. Landmark Park is located at 430 Landmark Drive, off U.S. 431, three miles north of Dothan's Ross Clark Circle.
The second annual Polar Plunge will be held at the Ozark Community Pool on Feb. 27, 9-11 a.m. Early registration will be held through Feb. 12 at the Perry Recreation Center, Monday-Friday, from 8 a.m. to 5 p.m. There will be free hot chocolate, water and snacks available. The Polar Plunge is $25 to participate, which includes a Polar Plunge T-shirt. Those not taking the plunge can purchase T-shirts for $15 during early registration. There will also be a free Fun Walk held during the event sponsored by Ozark Leisure Services. Call 334-774-2523 for more information.
The Dothan Area Botanical Gardens will host a Crape Myrtle pruning workshop on Saturday, Feb. 27, 10 a.m. to noon. Regional agents with the Alabama Cooperative Extension System will teach participants about "crape murder" and how to end this popular but improper pruning practice. Co-hosted by the Wiregrass Master Gardeners Association, the workshop will begin at the picnic pavilion for a short classroom-style presentation and will then venture out into the garden for hands-on practice. Participants are asked to bring gloves and lopers/shears and to dress appropriately for the weather. Face masks required. Cost is $20 for the general public and $15 for DABG members. Advance registration and payment required. Call 334-793-3324 or register online by visiting www.dabg.com. A limited number of Crape Myrtles will be for sale. The Dothan Area Botanical Garden is located at 5130 Headland Ave. in Dothan.
An iron pour by Sloss Metal Arts will be held at Landmark Park on Saturday, Feb. 27. Participants will be making scratch block tiles during the iron pour, which is part of a partnership between Landmark and the Wiregrass Museum of Art to bring Sloss Metal Arts of Birmingham to the area for the iron pour and a museum exhibit. Cost for the iron pour is $10 materials fee plus Landmark's gate fee ($4 for adults, $3 for kids, and free for park members). Registration and prepaid materials fee required. To ensure social distancing, space is limited, and participants will register in 30-minute blocks to be held from 1-5 p.m. with 20 people in each block. Visit www.landmarkparkdothan.com to register.
Dothan Leisure Services will hold tai chi, yoga and special needs yoga classes beginning in March. Tai chi classes will be offered Mondays and Wednesdays from 8:15-9:15 a.m. and 4:30-5:30 p.m. starting March 1. Yoga classes will begin March 2 and will be offered on Tuesdays from 9-10 a.m. and 10:30-11:30 a.m.; Wednesdays, 10:30-11:30 a.m.; and Thursdays, 9-10 a.m. Participants must bring their own yoga mat. All tai chi and yoga classes will be held at the Westgate Tennis Center with Whitnye Casey as the instructor. Each course is $10 per class. Participants can register and pay at the time of the class. A special needs yoga series will be held at the Rotary Miracle Field Complex in Westgate Park starting March 1 with classes on Mondays and Wednesdays, 1-2 p.m. To register for the special needs yoga classes, contact Adam Godwin at 334-615-3720 or agodwin2@dothan.org. Registration is $80 per month with fee reduction waivers available through the Jon Lee Foundation. Call 334-615-3720 to receive a waiver form.
The Central Alabama Community Foundation (CACF) is accepting 2021 scholarship applications online. Scholarships are primarily available for graduating high school seniors and range from $500 to $10,000. Students can apply online at https://cacfinfo.org/scholarships/. CACF serves several counties including Autauga, Coffee, Dale, Elmore, Geneva, Henry, Houston, Lowndes, Macon, and Montgomery, providing money to organizations that serve communities in those counties. Each year, the Foundation also distributes over $3 million through hundreds of grants and scholarships. The deadline to apply is March 1, 2021. For more information on the scholarship application process, contact Clare Watson at 334-264-6223 or Clare.Watson@cacfinfo.org.
The Ridgecrest Baptist Church Fitness Center will host a racquetball tournament beginning Monday, March 8. Cost to enter is $10. Format will depend on number of entrants. All levels of experience are welcome. To register, email Recreation Minister Lance Griffin at lgriffin@rbcdothan.org or come by the Ridgecrest Fitness Center at 1231 Fortner St. in Dothan.
"Early One Evening at the Rainbow Bar & Grille" will be performed by the Southeast Alabama Community Theatre March 9-13 at the Cultural Arts Center on South St. Andrews Street in Dothan. Meet some strangely upbeat small-town folk as they unceremoniously come to grips with their impending doom as the world comes to an end. A dark comedy for mature audiences. Tickets are $20. Visit seact.com to purchase starting Feb. 22.
Spring Farm Day at Landmark Park will be held March 20, 10 a.m.-4 p.m. Experience the sights and sounds of an 1890s Wiregrass farm. Watch plowing with draft animals, sewing, blacksmithing, beekeeping, historical demos, candle making, soap making, crosscut sawing, music, woodworking and more. Landmark Park will also hold its annual membership meeting during the event at noon. Admission is $8 for adults, $6 for seniors and military, $4 for kids, and free for park members and children 2 and under. Landmark Park is located at 430 Landmark Drive, off U.S. 431, three miles north of Dothan's Ross Clark Circle.
The German Coffee Club members have decided to not hold meetings until further notice due to the increase in COVID-19 cases. For more info call 334-475-6388 or 334-389-1607.
Dothan Newcomers Club, a social organization, meets the first Thursday of the month in the Cultural Arts Center, 909 S. St. Andrews St., in Dothan. Social time begins at 9:30 a.m., followed by the business meeting at 10 a.m. The group is open to individuals who have moved into the Dothan or Wiregrass within the past five years or who have faced a change in status (retirement, death of a spouse, divorce) within the past five years. For more information, visit www.dothannewcomers.com, or Facebook @DothanNewcomers, or contact Elaine Brackin, president, via email at dncpresident3@gmail.com. Due to Covid-19, masks are required to be worn, and social distancing is observed.
The Gen. William C. Oates Chapter No. 1342 of the United Daughters of the Confederacy meets the second Thursday from September through May. Women ages 18 and older who have ancestors who fought in the Civil War are eligible for membership, and help will be provided to prove your first Confederate ancestor's lineage. For meeting locations and information, call Ceya Minder at 334-794-7480 or email ceya.minder@gmail.com.
A telephone prayer line is hosted Monday-Friday at 12:15 p.m. by Dothan Tabernacle Church of God in Christ in Dothan and Living Waters Church of God in Christ in Hartford. The public is invited to join the prayer line. Call 712-451-0464 and punch in the code 568383#. Participants should mute phones after successfully connecting.