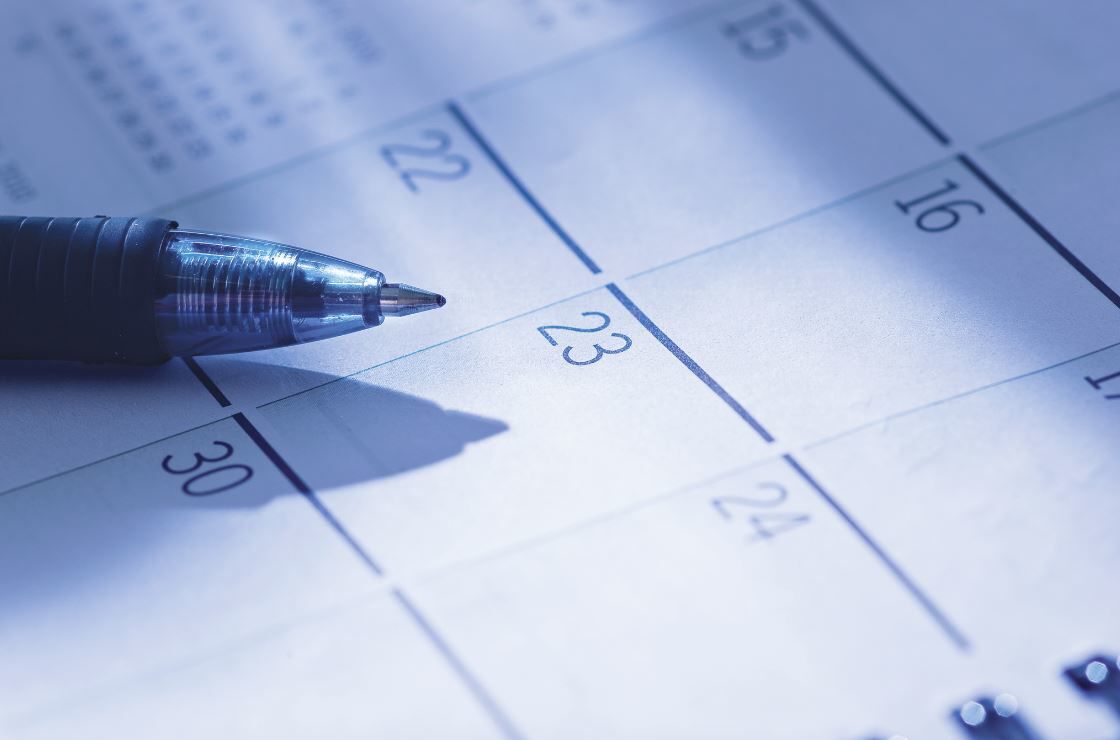 DEC. 14
Dashing through Dothan Scavenger Hunt will begin Dec. 14. The nine-day free family event is sponsored by Chick-fil-A East. Beginning Dec. 14, Dothan Leisure Services and Chick-fil-A East will hide a Chick-fil-A Christmas cow in one of Dothan Leisure Services' parks. Participants can pick up clues at Chick-fil-A East each day at 2 p.m. The clue will include the park where the Christmas cow is located. The first one to locate the Christmas cow and return it to the Eastside Chick-fil-A will receive a prize. The Christmas cow may be exchanged for a Chick-fil-A delight.
DEC. 14-15
Dothan Leisure Services will hold Aquacise registration Dec. 14 & 15 at the Westgate Wellness Pool each day from 6:30 a.m.-8 p.m. Classes begin on Jan. 11, 2021. The complete schedule is available online at www.DothanLeisureServices.org. If you have questions, call 334-615-3757 or 334-615-3755.
DEC. 15
Hartford Aglow International's Meeting will be on Tuesday, Dec. 15, at 6:30 p.m., in Ketchem's Ice Cream Parlor, 115 Main St., Hartford. Speaker will be Lisa Batchelor of Dothan, New Life Church pastor's wife, and she will be sharing on Missions. Everyone is welcome. Visit www.aglow.org for more information.
"Live at the We Piddle Around Theater" will be broadcast on WTBF-FM Radio 94.7 on Tuesday, Dec. 15, at 6 p.m. The 30-minute radio program is presented by the Brundidge Historical Society in lieu of the group's annual Chili Country Christmas. The radio program will feature a Christmas-themed story from storyteller Dolores Hydock and music from Bobby Horton of Three on a String.
DEC. 17
The Disabled American Veterans Wiregrass Chapter 99, located in New Brockton, will meet Thursday, Dec. 17, at 6 p.m. The meeting will take place in the New Brockton Senior Center and everyone is asked to bring a dish. This will be the chapter's annual Christmas gathering. All military, military veterans, and local residents are invited. For more information, contact Charles Lobdell at 334-718-5707 or Mike Doran at 334-406-6700.
DEC. 18
A community Christmas drive-thru groceries give-away will be held Dec. 18 from 10 a.m. to 1 p.m. at Rip Hewes Stadium in Dothan. Participants will receive a free brown bag of groceries, free turkey or ham, free blankets and free heaters. Call 334-305-0300 for more information.
DEC. 18-19
The Dothan Area Botanical Gardens will host its eighth annual Gardens Aglow on Friday & Saturday evenings, Dec. 18 and 19. Due to COVID-19, tickets must be purchased in advance either for a specific arrival time and date on the Botanical Gardens' website, www.dabg.com. Scheduled arrival times are 5 p.m., 5:30 p.m., 6 p.m., 6:30 p.m., 7 p.m. and 7:30 p.m. Regardless of arrival time, visitors may remain until the event closes at 8 p.m. each evening. Tickets for each arrival time are limited to assist in distributing the crowd to help prevent congestion. Visitors will be able to walk a portion of the Gardens' paved trails to enjoy thousands of Christmas lights and lots of lighted holiday displays. While Santa will not be there this year, a food truck and dessert table will be providing food and refreshments for a small fee. Wheelchairs, strollers, pulled wagons and leashed dogs are welcome each night. For safety reasons, bicycles, skateboards, and roller skates are not permitted. Masks not required but recommended. Cost is $8 per person and free for children ages 8 and under. The Dothan Area Botanical Gardens is located at 5130 Headland Ave. in Dothan. For more information, call 334-793-3224 or visit www.dabg.com.
DEC. 19
Aglow International Meeting will be held Saturday, Dec. 19, at 10 a.m. at Po Folks Restaurant in Enterprise. Guest speaker will be Loretta Terry from Hartford. For more information, call 334-406-9683.
Dec. 26
The "Last Gasp" 5K Trail Run, conducted by the Dothan Runners Club, starts on the trail at Westgate Park at 9 a.m. on Dec. 26 with race day registration beginning at 8 a.m. at the Tennis Center. The entry fee is $15 which includes awards in 5-year age groups and refreshments for all entrants. This event is open to all runners, joggers and walkers. Entry forms can be found at www.dothanrunners.com. For more information, call 334-792-6021.
JAN. 28
The Disabled American Veterans Wiregrass Chapter 99, located in New Brockton, will meet Thursday, Jan. 28, at 6 p.m. The meeting will take place in the New Brockton Senior Center. For more information, contact Charles Lobdell at 334-718-5707 or Mike Doran at 334-406-6700.
ONGOING
Dothan Newcomers Club, a social organization, meets the first Thursday of the month in the Cultural Arts Center, 909 S. St. Andrews St., in Dothan. Social time begins at 9:30 a.m., followed by the business meeting at 10 a.m. The group is open to individuals who have moved into the Dothan or Wiregrass within the past five years or who have faced a change in status (retirement, death of a spouse, divorce) within the past five years. For more information, visit www.dothannewcomers.com, or Facebook @DothanNewcomers, or contact Elaine Brackin, president, via email at dncpresident3@gmail.com. Due to Covid-19, masks are required to be worn, and social distancing is observed.
The Central Alabama Community Foundation (CACF) is accepting 2021 scholarship applications online. Scholarships are primarily available for graduating high school seniors and range from $500 to $10,000. Students can apply online at https://cacfinfo.org/scholarships/. CACF serves several counties including Autauga, Coffee, Dale, Elmore, Geneva, Henry, Houston, Lowndes, Macon, and Montgomery, providing money to organizations that serve communities in those counties. Each year, the Foundation also distributes over $3 million through hundreds of grants and scholarships. The deadline to apply is March 1, 2021. For more information on the scholarship application process, contact Clare Watson at 334-264-6223 or Clare.Watson@cacfinfo.org.
The Alabama Municipal Electric Authority (AMEA) is accepting scholarship applications from high school seniors graduating in 2021. To be eligible, a student's parents or legal guardians must receive electric services from an AMEA member utility in 2020, and the student must attend a four-year college or university or a vocational/trade school within the state of Alabama. There will be 44 scholarships of $2,500 each available (four scholarships per member city). Applications are currently available from school counselors in AMEA member cities, or online at the AMEA web site, www.amea.com. Application deadline is Monday, Feb. 8, 2021. For more information, contact your school counselor or Pamela Poole, AMEA Scholarship Coordinator, 334-387-3504, 800-239-2632, Ext. 1110, or pam@amea.com.
The Gen. William C. Oates Chapter No. 1342 of the United Daughters of the Confederacy meets the second Thursday from September through May. Women ages 18 and older who have ancestors who fought in the Civil War are eligible for membership, and help will be provided to prove your first Confederate ancestor's lineage. For meeting locations and information, call Ceya Minder at 334-794-7480 or email ceya.minder@gmail.com.
A telephone prayer line is hosted Monday-Friday at 12:15 p.m. by Dothan Tabernacle Church of God in Christ in Dothan and Living Waters Church of God in Christ in Hartford. The public is invited to join the prayer line. Call 712-451-0464 and punch in the code 568383#. Participants should mute phones after successfully connecting.
The Disabled American Veterans Auxiliary Dothan Unit #87 will meet every third Thursday of the month at 6 p.m. at Harvest Church, located at 2727 Fortner St. in Dothan. The group will meet in the Main Café located in the church's Building A. Call 334-596-9610 for more information.