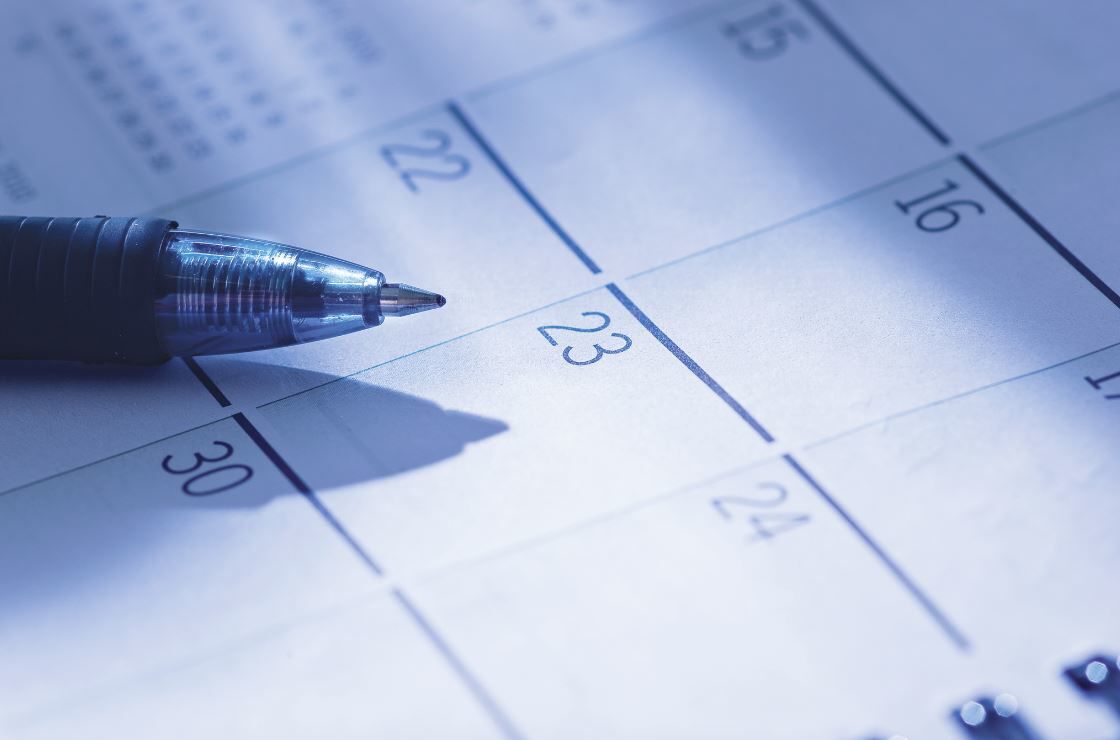 JAN. 28
The Disabled American Veterans Wiregrass Chapter 99, located in New Brockton, will meet Thursday, Jan. 28, at 6 p.m. The meeting will take place in the New Brockton Senior Center. For more information, contact Charles Lobdell at 334-718-5707 or Mike Doran at 334-406-6700.
JAN. 30
A Seed Swap and Garden Expo will be held Jan. 30, 1-4 p.m., in the Stokes Activity Barn at Landmark Park. Hosted by the Wiregrass Master Gardeners Association, attendees are asked to bring seeds they have collected and trade with fellow gardeners. Plus, learn how to start gardening, beekeeping and other backyard activities. The event is free with paid gate admission to Landmark ($4 for adults, $3 for kids, free for park members).
FEB. 12
Landmark Park will host Astronomy Night on Feb. 12, 6-9 p.m. The programs allows visitors to view stars and planets through telescopes and binoculars on the gazebo lawn. Staff members will help point out winter constellations and visitors will get the chance to experience a starry hayride and campfire. Night walks will take place on the boardwalk. Warm up in the Interpretive Center after stargazing and enjoy snacks, space crafts and a presentation on astronomy in the auditorium. This year, the planetarium will not be open due to COVID-19 safety regulations and low space capacity. Scouts are welcome, and Astronomy Night meets several requirements for the Astronomy Badge. Admission is $5 for members, $6 for Scouts and their leaders in uniform and $8 for nonmembers and free for children 5 and under. Registration and prepayment are required and can be made at www.landmarkparkdothan.com.
FEB. 26
Landmark Park's annual quilt retreat, led by Sherry Burkhalter, will be held on Feb. 26 from 5-9 p.m. and Feb. 27 from 9:30 a.m.-4:30 p.m. in the Stokes Activity Barn. Cost for the retreat is $75 and includes supper on Friday, lunch on Saturday, drinks and snacks. Bring your sewing machines and supplies. Space is limited and registration is required. Call Sherry at 334-790-9045 or visit her shop, Quilted Creations, on the square in Headland.
FEB. 27
An iron pour by Sloss Metal Arts will be held at Landmark Park on Saturday, Feb. 27. Participants will be making scratch block tiles during the iron pour, which is part of a partnership between Landmark and the Wiregrass Museum of Art to bring Sloss Metal Arts of Birmingham to the area for the iron pour and a museum exhibit. Cost for the iron pour is $10 materials fee plus Landmark's gate fee ($4 for adults, $3 for kids, and free for park members). Registration and prepaid materials fee required. To ensure social distancing, space is limited, and participants will register in 30-minute blocks to be held from 1-5 p.m. with 20 people in each block. Visit www.landmarkparkdothan.com to register.
ONGOING
Dothan Newcomers Club, a social organization, meets the first Thursday of the month in the Cultural Arts Center, 909 S. St. Andrews St., in Dothan. Social time begins at 9:30 a.m., followed by the business meeting at 10 a.m. The group is open to individuals who have moved into the Dothan or Wiregrass within the past five years or who have faced a change in status (retirement, death of a spouse, divorce) within the past five years. For more information, visit www.dothannewcomers.com, or Facebook @DothanNewcomers, or contact Elaine Brackin, president, via email at dncpresident3@gmail.com. Due to Covid-19, masks are required to be worn, and social distancing is observed.
The Central Alabama Community Foundation (CACF) is accepting 2021 scholarship applications online. Scholarships are primarily available for graduating high school seniors and range from $500 to $10,000. Students can apply online at https://cacfinfo.org/scholarships/. CACF serves several counties including Autauga, Coffee, Dale, Elmore, Geneva, Henry, Houston, Lowndes, Macon, and Montgomery, providing money to organizations that serve communities in those counties. Each year, the Foundation also distributes over $3 million through hundreds of grants and scholarships. The deadline to apply is March 1, 2021. For more information on the scholarship application process, contact Clare Watson at 334-264-6223 or Clare.Watson@cacfinfo.org.
The Alabama Municipal Electric Authority (AMEA) is accepting scholarship applications from high school seniors graduating in 2021. To be eligible, a student's parents or legal guardians must receive electric services from an AMEA member utility in 2020, and the student must attend a four-year college or university or a vocational/trade school within the state of Alabama. There will be 44 scholarships of $2,500 each available (four scholarships per member city). Applications are currently available from school counselors in AMEA member cities, or online at the AMEA web site, www.amea.com. Application deadline is Monday, Feb. 8, 2021. For more information, contact your school counselor or Pamela Poole, AMEA Scholarship Coordinator, 334-387-3504, 800-239-2632, Ext. 1110, or pam@amea.com.
The Gen. William C. Oates Chapter No. 1342 of the United Daughters of the Confederacy meets the second Thursday from September through May. Women ages 18 and older who have ancestors who fought in the Civil War are eligible for membership, and help will be provided to prove your first Confederate ancestor's lineage. For meeting locations and information, call Ceya Minder at 334-794-7480 or email ceya.minder@gmail.com.
A telephone prayer line is hosted Monday-Friday at 12:15 p.m. by Dothan Tabernacle Church of God in Christ in Dothan and Living Waters Church of God in Christ in Hartford. The public is invited to join the prayer line. Call 712-451-0464 and punch in the code 568383#. Participants should mute phones after successfully connecting.
The Disabled American Veterans Auxiliary Dothan Unit #87 will meet every third Thursday of the month at 6 p.m. at Harvest Church, located at 2727 Fortner St. in Dothan. The group will meet in the Main Café located in the church's Building A. Call 334-596-9610 for more information.