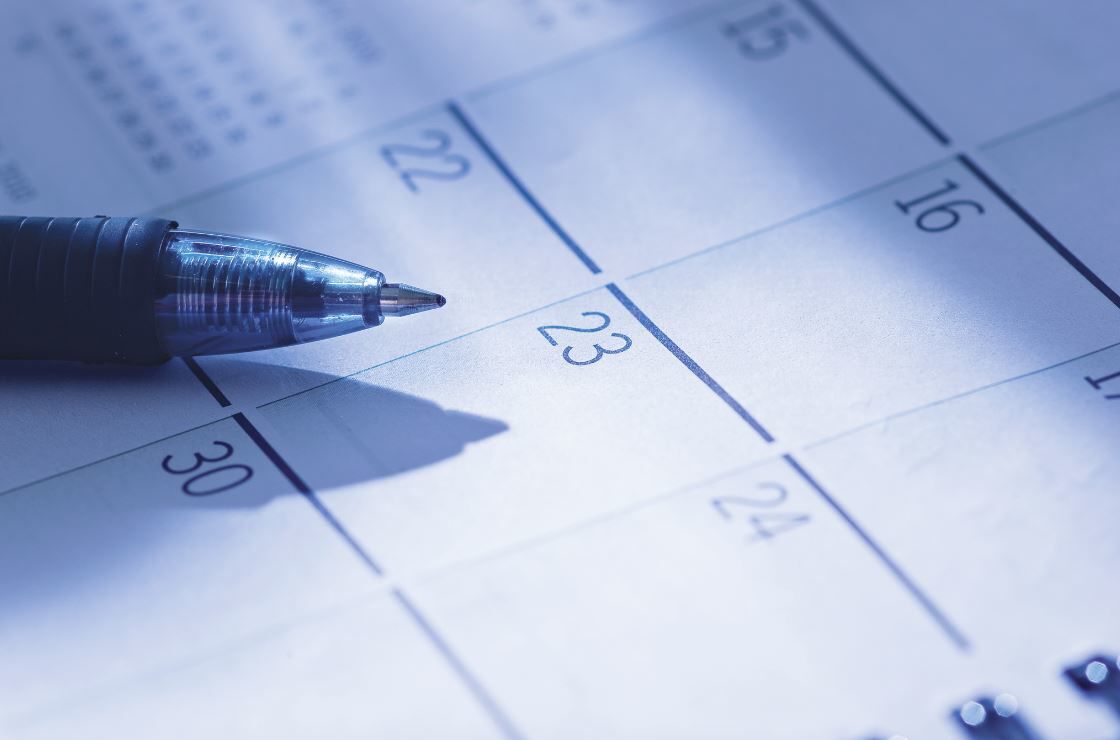 AUG. 8
The Democratic Party of Houston County will host the 2020 campaign kickoff and grand opening of the Dothan office from 3-6 p.m. at the office located in The Poplar Building at 1909 Montgomery Highway. On-site and drive-through voter services will include: voter registration status check, voter registration, restoration of voting rights, help with obtaining an absentee ballot, making photocopies of your ID for absentee ballot applications, and information about voting rights.
The Libertarian Party of Alabama, Wiregrass Region, will lead a group of local community members in a COVID-safe demonstration, driving convoy-style through downtown Dothan and around the Ross Clark Circle, starting at 11:30 a.m. A rally is planned for 10:30 a.m. at the Dothan Civic Center. Participants will be decorating their cars parade-style and will "go live" together on their social media channels. The demonstration is part of a coordinated effort across the nation to allow the Libertarian presidential nominee, Dr. Jo Jorgensen, and all-third party presidential candidates be allowed to participate in presidential debates.
AUG. 14-15
Wish Upon a Star Performing Arts Company presents "Big River" on Aug. 14 at 7 p.m. and Aug. 15 at 2 p.m. and 7 p.m. at Flowers Center for the Performing Arts in Ozark. Tickets are $20. Call Margie Benson at 334-467-1911 for ticket information.
AUG. 26
The Dale County Fall Master Gardener training course will be held each Wednesday Aug. 26-Nov. 18 from 9:30 a.m. to 2 p.m. The course will be split into morning sessions taught in a hybrid format with students watching courses on gardening core subjects in a socially-distanced classroom at the Dale County Extension Office or through home internet via Zoom. Afternoon sessions will be interactive and hands-on under the guidance of a regional extension agent. Registration is $150 and due by Aug. 19. The 13-week Master Gardener course will be taught by specialists from Auburn University, extension agents and veteran master gardeners. To register, contact the Dale County Extension Office at 334-774-2329. The Dale County Extension Office is located at 202 S. Highway 123, Suite D, in Ozark.
SEPT. 17
The 26th Annual Tee Off for Kids Golf Tournament to benefit the Southeast Alabama Child Advocacy Center will be held at the Robert Trent Jones Golf Trail at Highland Oaks Golf Course in Dothan. A players' lunch will be held at 11 a.m. with a shotgun start at noon. The advocacy center's annual Golf Ball Drop will be at 11:30 a.m. on the Highland Oaks putting green. There will also be a putting contest and a silent auction. The Southeast Alabama Child Advocacy Center is a private, nonprofit agency that advocates for child victims of physical and sexual abuse. Located in Dothan, the center works with law enforcement, social workers and district attorney offices in Houston, Henry, Dale and Geneva counties. For more information about the tournament, golf ball drop tickets or sponsorships, call 334-671-1779.
ONGOING
The Disabled American Veterans Auxiliary Dothan Unit #87 will meet every third Thursday. Due to COVID-19, the location has been changed to Harvest Church at 2727 Fortner St. in Dothan. The group will follow guidelines from the Centers for Disease Control and Prevention, adhering to a 6-foot distance between participants and wearing masks. Call or text 334-596-9610 for more information.
Girl Scouts of Southern Alabama (GSSA) has partnered with the Alabama State Parks and Alabama Historical Commission for Every Girl In a Park, going on now through Oct. 31. All 21 Alabama State Parks and 14 Alabama Historic Sites are offering free admission for Girl Scouts and one accompanying adult, as long as they are wearing the Every Girl In a Park T-shirt. Alabama State Parks is also offering a 10% discount for campground rental or room rate at one of the lodges (discount does not apply to Gulf State Park). Discounts will be available now until Oct. 31 excluding Labor Day. For more information, visit www.girlscoutssa.org/everygirlinapark.
The Alfred Saliba Family Service Center's HIPPY Program, a free Kindergarten Readiness Program, is available in Barbour, Coffee, Dale, Geneva, Henry and Houston counties. HIPPY is Home Instruction for Parents of Preschool Youngsters. A 30-week, age-appropriate curriculum designed for 2-, 3-, 4- and 5-year-olds. Parents and children work just 10-15 minutes per day to close the academic gap by improving literacy, language, math, science, and physical and motor skills. Parents may enroll by phone, in-person or via Facebook. The program is funded by the Alabama Department of Early Childhood Education, Children's Trust Fund of Alabama, and Wiregrass Foundation.
The Headland Farmers Market will be held every Friday on the square in Headland from 3-7 p.m. through July 31.
The Houston County Distinguished Young Women program, formerly known as Junior Miss, is accepting participants for the high school senior class of 2021. Upcoming high school senior girls will have a chance to win scholarship money while gaining lifelong skills. Those interested should visit http://houston.al.distinguishedyw.org and click "Apply Now." For more information on the program, visit the national website or the local Houston County website, Facebook and Instagram.
Be the first to know
Get local news delivered to your inbox!