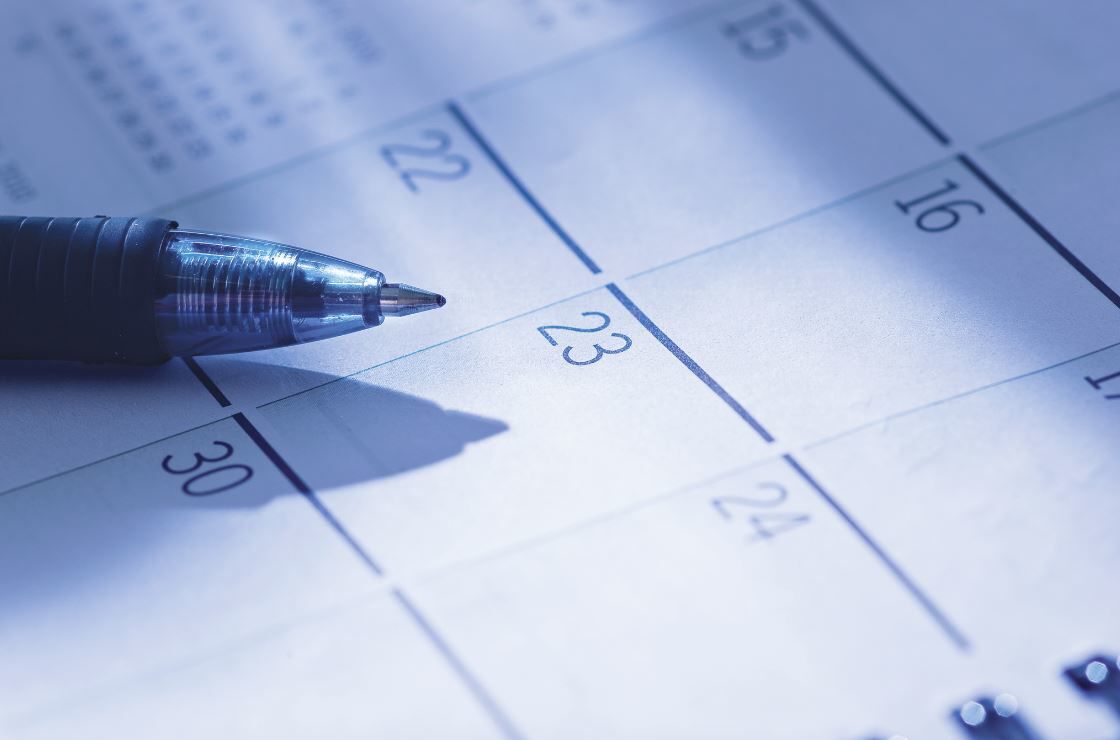 The Dothan/Houston County Education Retirees will meet on Thursday, Sept. 17, at the Wiregrass Rehab Center at 11 a.m. All members are encouraged to attend and bring a canned food donation for a local charity. Masks required. The cost for lunch is $12 and should be mailed to Nellwyn Peters along with $10 membership and form. Erica Thomas, PEEHIP representative, will be the featured speaker.
A free virtual Disaster Preparedness Certification Training will be held on Thursday, Sept. 17, from 10 a.m. to 11:30 a.m. The training will provide practical ways to help communities during disasters and is ideal for local church leaders, non-profit groups, businesses, youth leaders and volunteers. The training will include four cycles within emergency management: preparedness, response, recovery and mitigation. Pre-registration is required for all participants. Go to http://www.hcvoad.org by Sept. 16. For more information, contact: Gary Griffin at gary@hcvoad.org or Rosalind James at rosalindjames07@yahoo.com.
The 26th Annual Tee Off for Kids Golf Tournament to benefit the Southeast Alabama Child Advocacy Center will be held at the Robert Trent Jones Golf Trail at Highland Oaks Golf Course in Dothan. A players' lunch will be held at 11 a.m. with a shotgun start at noon. The advocacy center's annual Golf Ball Drop will be at 11:30 a.m. on the Highland Oaks putting green. There will also be a putting contest and a silent auction. The Southeast Alabama Child Advocacy Center is a private, nonprofit agency that advocates for child victims of physical and sexual abuse. Located in Dothan, the center works with law enforcement, social workers and district attorney offices in Houston, Henry, Dale, and Geneva counties. For more information about the tournament, golf ball drop tickets or sponsorships, call 334-671-1779.
SEPT. 19
Johns Chapel AME Church will hold a Parking Lot Praise Party on Saturday, Sept. 19, at 6 p.m. in the parking lot at 605 Geneva Highway in Enterprise. This event is in appreciation for the support of members of Johns Chapel and for members of the entire community. There will be praise, fun and fellowship, plus popcorn and soft drinks for everyone. All mandates and guidelines from Alabama health agencies and the Centers for Disease Control will be followed. For more information, text Pastor Willie White Jr. at 334-701-5853.
Aglow International Meeting will be held Saturday, Sept. 19, at 10 a.m. at Po Folks Restaurant in Enterprise. Guest speaker will be Terry Tripp from Gallatin, Tennessee. For more information, call 334-406-9683.
Grimes Gospel Lighthouse, 1512 County Road 25, Grimes, will host the Dennis Family of Millbrook, Sept. 19; and Southern Glory of Panama City, Florida, Sept. 26. Music starts at 7 p.m. A love offering will be taken. Call 334-983-4654 or 334-714-4658 for more information.
SEPT. 26
Landmark Park will hold its inaugural Peanut Boil on Sept. 26, 5-9 p.m. Admission is $5 for adults, $4 for children and free for park members and children 2 and under. Smith Brothers will be boiling peanuts and your admission covers boiled peanuts and a souvenir cup. Larger amount of peanuts can be purchased from Smith Brothers to go. Visitors are encouraged to bring their lawn chairs and picnics. There will be a peanut stacking demonstration at the Wiregrass Farmstead, and live bluegrass and country music will be spread around the park. The Alabama Peanut Producers Association will be handing out information and recipes, and the Martin Drugstore debut the peanut butter milkshake.
SEPT. 27
Newbia Baptist Church will host an "Old Timey Day" on Sept. 27 at the Vineyard Christian Retreat, located at 245 County Road 131 in Ariton. A morning service in the retreat's chapel will be held at 11 a.m. A catered lunch and fellowship time will be held at the pavilion following the service. While not required, attendees will be dressing in overalls, jeans, long dresses, hats and bonnets. Activities will include horse shoes, corn hole, fishing, boating, swimming and many others.
OCT. 3
A Halloween Kick Off and Zombie Run will be held at Landmark Park in Dothan on Oct. 3, 4-8 p.m. Activities will include a corn maze, arts and crafts, a costume catwalk, games, Tractor Treat and the Alabama Law Enforcement Alliance for Peer Support Zombie Run. Admission is $4 for adults, $3 for kids and free for park members, children 2 and under and those who pre-register for the Zombie Run.
OCT. 16-18
The Landmark Park Quilt Show will be held Oct. 16-18 at the park off Highway 431 in Dothan. Hours will be 1-4 p.m. on Oct. 16 and 18 and 10 a.m.-4 p.m. on Oct. 17. This year's theme is "A Century of Progress: Celebrating 100 Years of Women's Right to Vote." Held in conjunction with the park's annual Fall Farm Day, the juried quilt show features more than 100 antique and contemporary quilts displayed inside the Stokes Activity Barn.
OCT. 17
Fall Farm Day at Landmark Park in Dothan will be held Oct. 17, 10 a.m.-4 p.m. Come and watch how peanuts were harvested in the Wiregrass nearly 100 years ago. Enjoy the sights, sounds and sweet smells of cane grinding, syrup making, butter churning, soap making and other traditional farm activities. There will also be music, antique tractors, wagon rides and the largest quilt display in the Wiregrass region. Adults, $8; seniors and military, $6; kids, $4; members and children 2 and under, free.
OCT. 24
County Line Baptist Church will hold its sixth annual Community Country Fest on Saturday, Oct. 24, from 4-6 p.m. There will be bluegrass music by Ten Mile Branch. The event will feature antique tractors and farm implements, Tri-Communities Fire Truck, old-time demonstrations, hay rides, petting zoo, carriage rides, popcorn, peanut boil and door prizes. County Line Baptist Church is located at 1000 Highway 92 in Enterprise. Call 334-347-6082 for more information.
OCT. 29
Landmark Park's Low Country Boil will be held Oct. 29 and will be take-out only this year. The meal will be shrimp, sausage, corn and potatoes. Special considerations will be taken this year for maximum safety. For a $30 ticket, guests will receive two servings of Low Country boil and two drinks (choose from beer, wine, soda or water) Advance tickets are required and must be purchased by Oct. 22. For more information or to purchase tickets, call 334-794-3452.
DEC. 12
The Hawk-Houston Youth Enrichment Center will hold its annual year-end fundraiser – "Mask Up" Fourth Annual Alveta Houston Hawk Wine and Food Fest and Live Auction – on Saturday, Dec. 12, 6-10 p.m. at Celebration at Jones Crossing, 5918 Fortner St., Dothan. Individual tickets (in-person and virtual) are $50; reserved table of eight is $500. A gift basket for local virtual guests will be available for pickup. Tickets are available for purchase Oct. 12 through cashapp: $hawkhouston or at 329 Chickasaw St. For more information, call 334-792-4618 and 334-797-9273 or visit www.hawkhoustonyec.org. Guests must be at least 21. All protocols from the Alabama Department of Public Health will be mandated.
ONGOING
The Houston County Distinguished Young Women program, formerly known as Junior Miss, is accepting participants for the high school senior class of 2021. Upcoming high school senior girls will have a chance to win scholarship money while gaining lifelong skills. The Houston County program is set for Sept. 26 at the Dothan Opera House. Those interested should visit http://houston.al.distinguishedyw.org and click "Apply Now." For more information on the program, visit the national website or the local Houston County website, Facebook and Instagram.
The Alabama Municipal Electric Authority (AMEA) is accepting scholarship applications from high school seniors graduating in 2021. To be eligible, a student's parents or legal guardians must receive electric services from an AMEA member utility in 2020, and the student must attend a four-year college or university or a vocational/trade school within the state of Alabama. There will be 44 scholarships of $2,500 each available (four scholarships per member city). Applications are currently available from school counselors in AMEA member cities, or online at the AMEA web site, www.amea.com. Application deadline is Monday, Feb. 8, 2021. For more information, contact your school counselor or Pamela Poole, AMEA Scholarship Coordinator, 334-387-3504, 800-239-2632, Ext. 1110, or pam@amea.com.
The Gen. William C. Oates Chapter No. 1342 of the United Daughters of the Confederacy meets the second Thursday from September through May. Women ages 18 and older who have ancestors who fought in the Civil War are eligible for membership, and help will be provided to prove your first Confederate ancestor's lineage. For meeting locations and information, call Ceya Minder at 334-794-7480 or email ceya.minder@gmail.com.
A telephone prayer line is hosted Monday-Friday at 12:15 p.m. by Dothan Tabernacle Church of God in Christ in Dothan and Living Waters Church of God in Christ in Hartford. The public is invited to join the prayer line. Call 712-451-0464 and punch in the code 568383#. Participants should mute phones after successfully connecting.
The Disabled American Veterans Auxiliary Dothan Unit #87 will meet every third Thursday of the month at 6 p.m. at Harvest Church, located at 2727 Fortner St. in Dothan. The group will meet in the Main Café located in the church's Building A. Call 334-596-9610 for more information.
Girl Scouts of Southern Alabama (GSSA) has partnered with the Alabama State Parks and Alabama Historical Commission for Every Girl In a Park, going on now through Oct. 31. All 21 Alabama State Parks and 14 Alabama Historic Sites are offering free admission for Girl Scouts and one accompanying adult, as long as they are wearing the Every Girl In a Park T-shirt. Alabama State Parks is also offering a 10% discount for campground rental or room rate at one of the lodges (discount does not apply to Gulf State Park). Discounts will be available now until Oct. 31 excluding Labor Day. For more information, visit www.girlscoutssa.org/everygirlinapark.
Be the first to know
Get local news delivered to your inbox!