Editor's Note: This article was first published in the magazine Discover Wiregrass, a quarterly publication of the Dothan Eagle. It's now being published on our digital site.
As the sliding barn doors are closing on modern farmhouse chic, the leafy-green front door is opening on trends in home décor that give people diverse options and freedom in decorating their living space.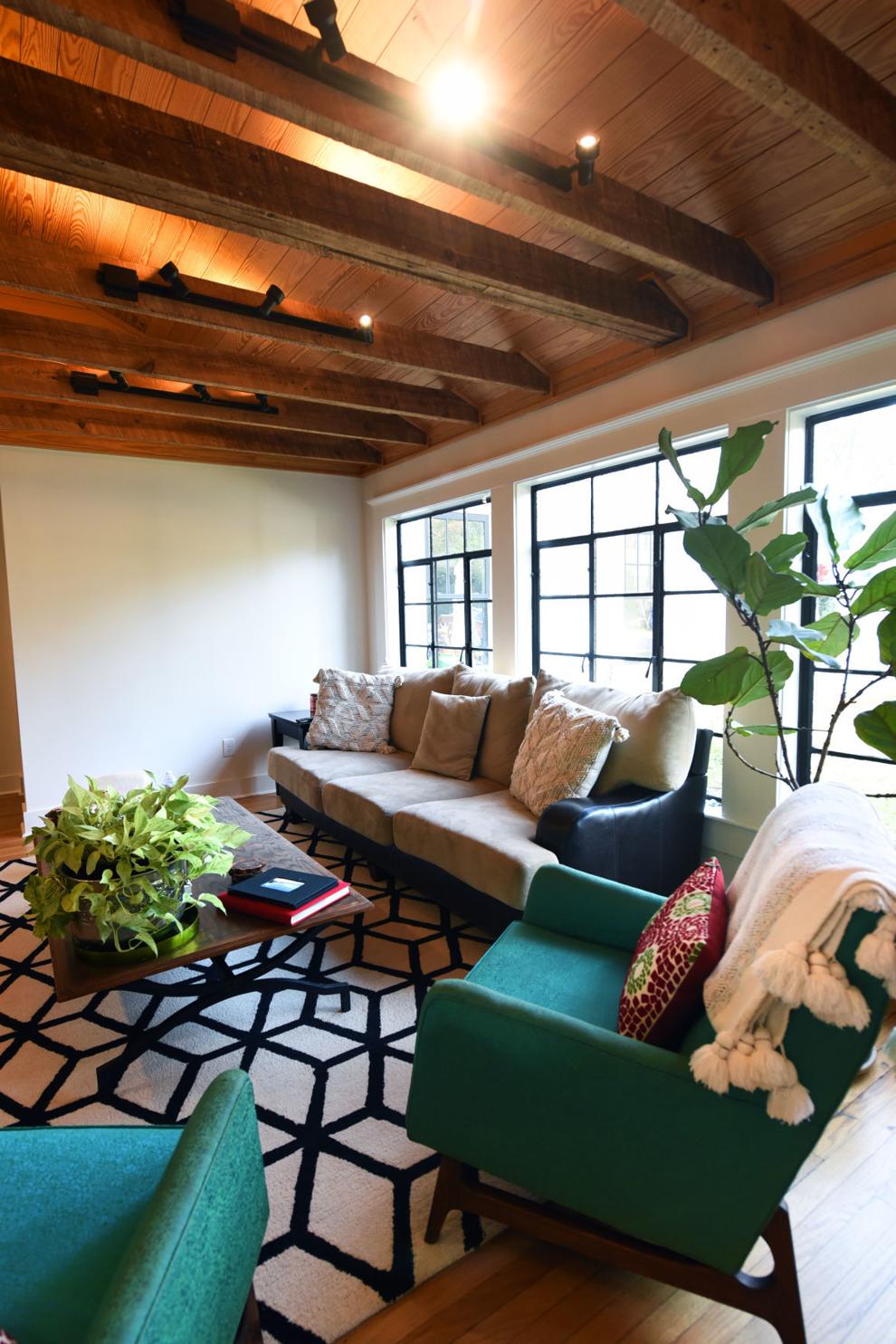 "I'm seeing a lot of mixtures such as mid-century furniture directly beside, like, a traditional armoire," said Seaborn Wood IV, owner of Dothan's Iv Design Co. "So there are things that are from multiple periods in one space that gives a really kind of eclectic, kind of holistic environment that doesn't really assign itself to a style."
Truly, it's an era of getting out of the traditional way of thinking when it comes to design. There's no need to match finishes of wood, metal hardware or color schemes. In fact, local design experts said mixing metals and wood tones on a single piece of furniture is not only OK, but encouraged.
"Everyone wants their home to feel more personalized, which I think is fun," said Rebecca Marsella, Plan and Plant Design owner. "People really aren't going to the store anymore and getting a matching set, but they want to tweak it and make it theirs, and that's really fun and opens up a lot of doors. The rules are getting blurred in décor. Anything goes."
A good way to set a background for personalizing your space is white or light walls paired with wood or neutral-colored floors, but don't feel bound to set the same backdrop in every space in your home.
While open spaces are the trend, Wood and Marsella recommended things you can do to make a room feel like its own space with a distinct ambience.
Wood suggested when renovating old homes exposing existing valuable elements in a home, like raw brick, wood beams or ceilings to use as an architectural touch versus adding something new.
He pointed to the original pine ceiling in his recently renovated home, originally built in 1932, and said, "Let the natural materials do the work and decorate according to your style."
Your style doesn't have to be assigned to similar artistic elements occupying the same space; modern art is all about expressing yourself.
"I think the art in your home needs to tell a story," Marsella said.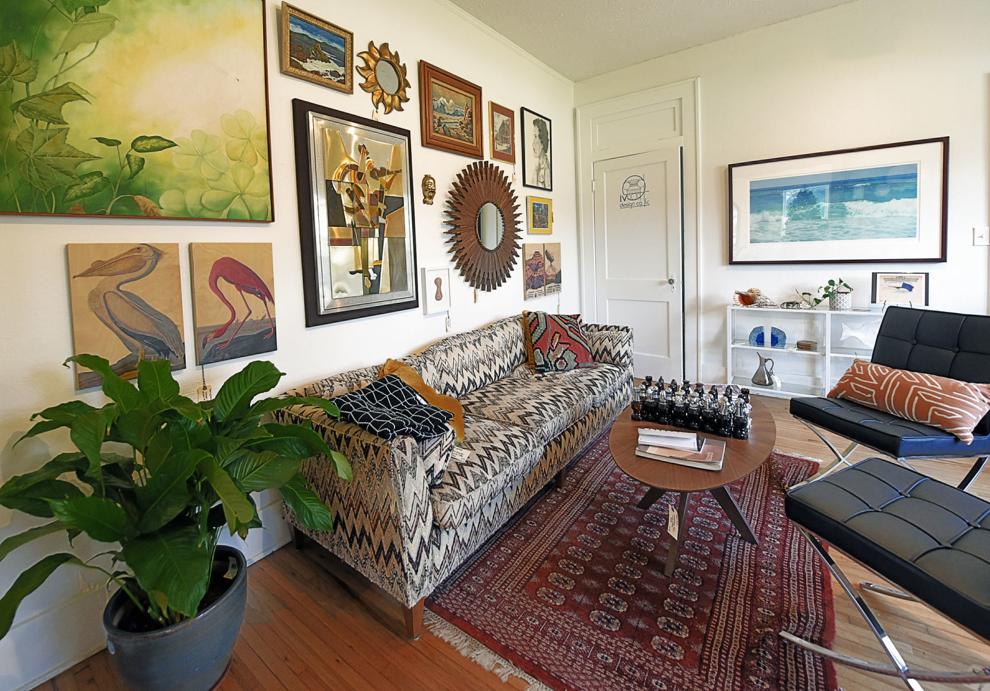 Wood showcased a wall inside his store, Well Rooted, which had handcrafted mirrors, prints, drawings, and artistic brass pieces — all made and provided by locals — masterfully pieced together to form a collage.
The local designers said integrating family photos into displayed art is a good way for people to take ownership of their space.
Modern lifestyles are also making their way into the design of people's homes. Spaces and furniture items are becoming more multifunctional as people try to minimize their lives.
Marsella said it's becoming common for office furniture, like desks, to make its way into common living spaces, or even the bedroom.
"Multifunctional living spaces is a really big deal. A lot of people are working from home, so in your formal living room you might now have a desk, because you sit and work there during the day," Marsella said.
Your work area might not look like a traditional office setting, but should complement other design elements in your home, which may look like a relaxed space with the trend of the Hygge lifestyle creeping into the Wiregrass.
Hygge is a Danish and Norwegian word for a mood of coziness and comfortable conviviality with feelings of wellness and contentment.
"It's more of about the pace of life, so everything's so fast-paced and hectic for everyone these days, people want a cozier home," Marsella said. "They want this big, lush blanket; they want this soft pillow."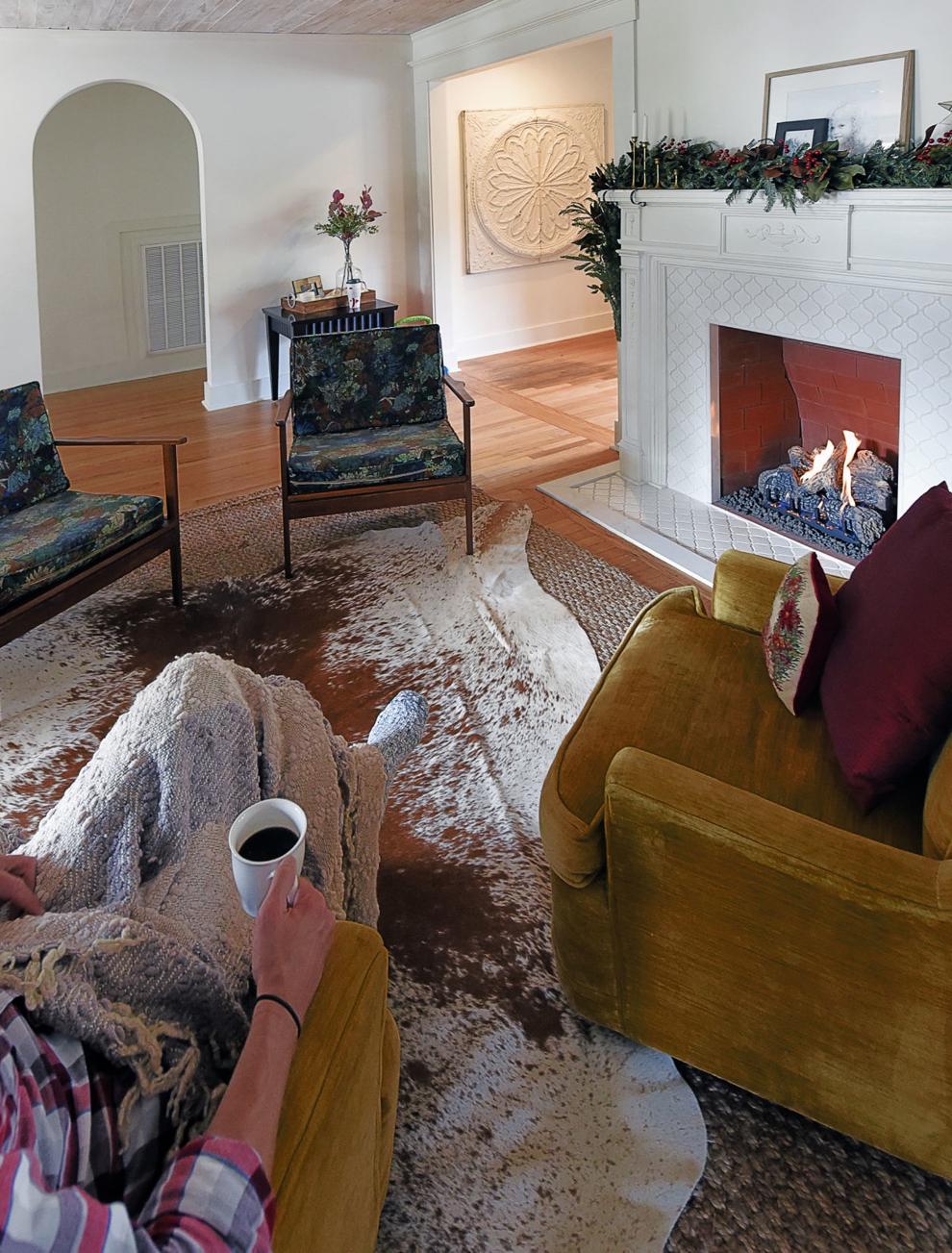 Fireplaces are returning as important structural elements of homes as the term "mindfulness" trends on Pinterest searches.
Marsella suggests electronic fireplaces that are sometimes sold separately or as part of a console as an affordable way to add a warmer feel to a family room that doesn't have a fireplace.
As people seek to separate the place where the family gathers to wind down from the area the family uses to be entertained, Wood said he discourages his clients from placing televisions on the mantel of a fireplace and if possible, suggests separating the two elements into different living spaces.
To make a space feel cozier, Marsella suggested adding layers to feel wintry and warm — knit woven or thick throw blankets and a big, decorative basket to store them; large, single candles or groupings of candles; and using outdoor sticks for easy arrangements to fill vases for your dining room or entry-way table.