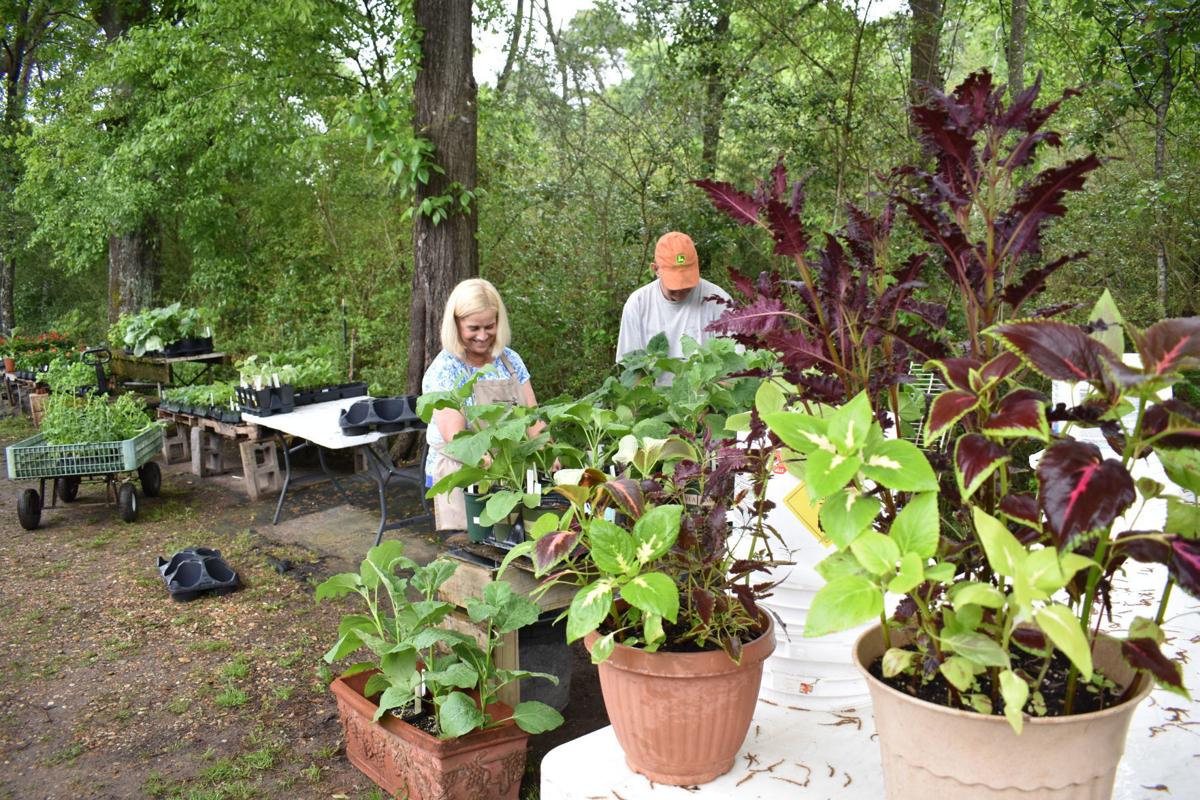 Buying plants at spring plant sales is a yearly routine for many local gardeners, but the ongoing COVID-19 outbreak is forcing groups to cancel organized events and find new ways to get plants to customers.
The Dothan Area Botanical Gardens annual spring sale was to be held this Friday and Saturday, but the sale has been canceled, said William Holman, the executive director for the botanical gardens. And the Wiregrass Master Gardeners Association won't be holding its April sale as scheduled.
Both events are held at the gardens, each over two days, and attract hundreds of people. But due to the spread of the human coronavirus that causes the respiratory disease COVID-19, Gov. Kay Ivey and the Alabama Department of Public Health issued a health order last week prohibiting gatherings of 25 people or more except for work settings.
"We just don't want to take any chances," Holman said. "It's our longest-running fundraiser so it will certainly hurt us. We were able to cancel a lot of orders for plants but many had already been delivered and were already on-site."
Despite the cancellations, you may be able to get your spring plant fix.
Holman said the botanical gardens will be selling plants that already had been delivered for the sale but will do so during the gardens regular hours of 9 a.m. to 6 p.m.
Visitors interested in buying plants — which include native azaleas, flowering trees, shrubs, vines and ground covers — should go to the botanical center and speak with staffers, who will then direct them to the plants. Once visitors pick out the plants they want, they will pay for them inside the botanical center.
"We're going to sell what we have," Holman said. "It's not anything like what we normally or typically have for our annual spring plant sale, but we do need to sell these that we have to recoup our investment."
Jan Shirley, president of the Wiregrass Master Gardeners Association, said the master gardeners chose to cancel the April dates for its sale but the group hopes to be able to hold the sale in May during National Public Gardens Week, which is May 8-17.
"To err on the side of caution, we don't want to have it in mid-April," Shirley said.
Sale dates will be determined after the state makes a decision to lift or extend the health order on large gatherings.
Shirley said the master gardeners' board discussed online sales and other options for the thousands of plants that are grown from seed or cuttings by members of the association. Their big concerns are the vegetables and annuals.
"The vegetables will help feed people, … and the annuals will make life prettier and lift our spirits, too," Shirley said. "Those are two areas of plants that will not keep for long. We know the vegetables and annuals should be OK through that first part of May."