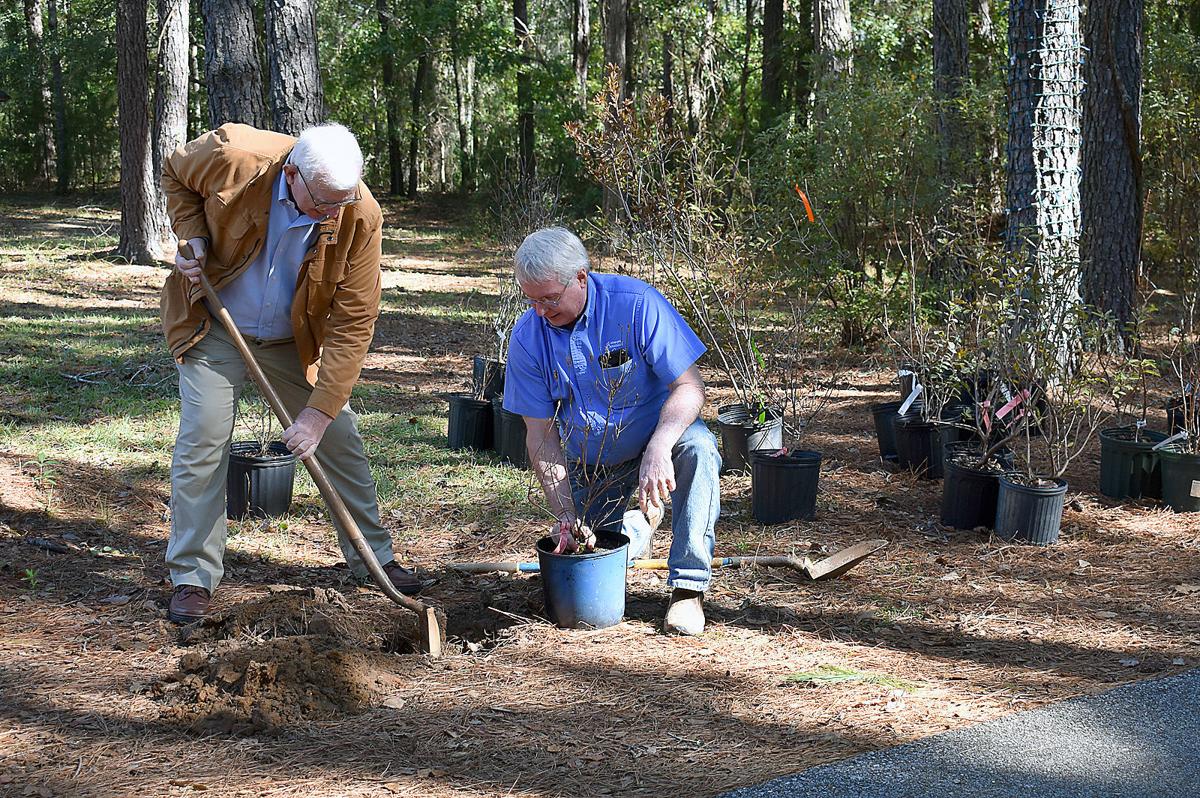 Azaleas are plentiful in the Wiregrass.
But most of the azaleas seen in local landscapes are not native to Alabama, but rather the non-native, evergreen varieties that start blooming in the last weeks of winter or early spring.
Even at the Dothan Area Botanical Gardens, the azalea garden is filled with mostly non-native varieties. But thanks to a Georgia nursery, people won't have to go from one part of Alabama to another to enjoy the varieties native to the state.
Lazy K Nursery Inc. and Garden Delights in Pine Mountain, Georgia, donated nearly 40 native azalea shrubs to the Dothan Area Botanical Gardens. Shrubs of 10 native varieties were delivered this week, and two more varieties will be delivered in February.
"They're beautiful, fragrant, and it also gives the public an experience of visiting with all of these plants without having to go from north to south Alabama at one time," said Ernest Koone, president of Lazy K Nursery Inc. "As a collection, it can be visited and people can enjoy them and really learn about them."
There are some key differences between native and non-native azaleas. For example, native azaleas are deciduous, meaning they lose their leaves annually. There are multiple varieties of azaleas native to Alabama and the Southeast. Native varieties flourish in the coastal plain regions, the Piedmont and in the state's mountain region. Depending on the variety, native azalea shrubs can bloom from early spring through summer and into fall with colors that range from white to pastel pinks to yellow and fiery red and orange. And, they can get big.
"They want to be trees," Koone said. "… People plant them too closely and too close to buildings, whereas they really are nice, big, bushy shrubs or small trees."
Native azaleas, he said, are hardy shrubs once established, and they can thrive in climates beyond their native Southern habitats.
"Their popularity has increased immensely," Koone said. "We have shipped as far as Texas, as far as New York. I have an order pending right now for several hundred going to the St. Louis, Missouri, zoo."
William Holman, director of the Dothan Area Botanical Gardens, said it's great to add to the azalea garden, which includes a variety that Koone developed and named. And many of the existing native azaleas at the gardens were actually donated by Koone around 20 years ago.
"We are lucky that Ernest has taken an interest in the Dothan Area Botanical Gardens," Holman said.
Be the first to know
Get local news delivered to your inbox!