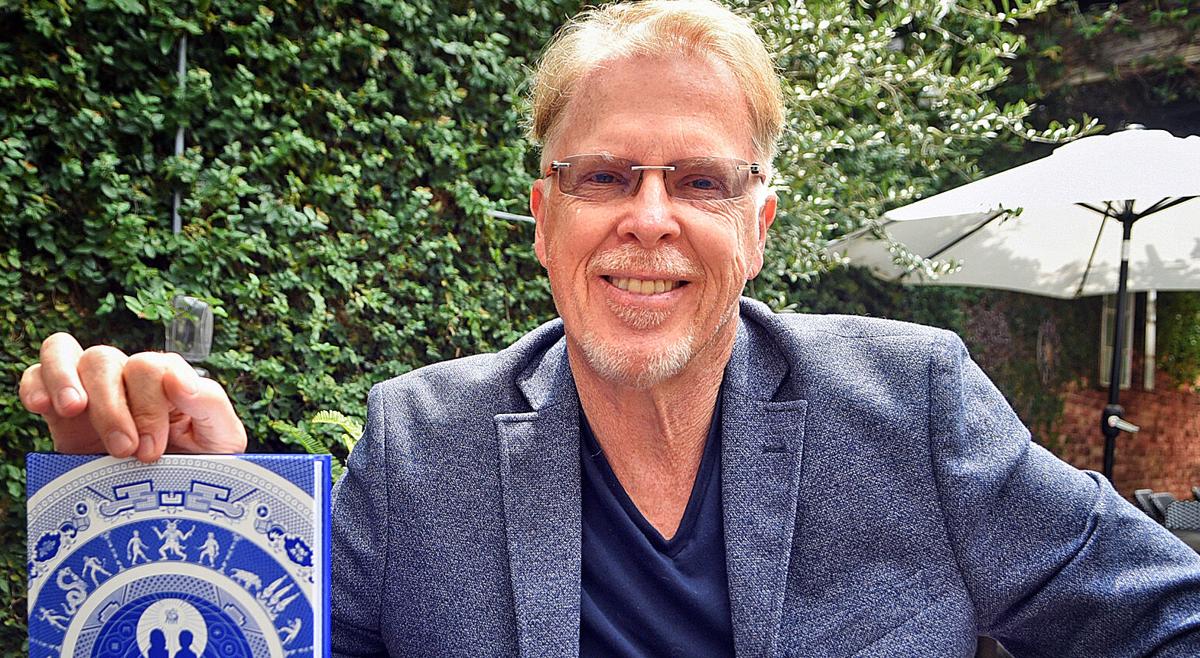 Charles McNair's new book takes no time getting to the evil that awaits readers.
The first chapter of "The Epicureans" introduces the group of ultra-wealthy and shadowy figures who make up the novel's title group.
This is the third novel written by the Dothan native, who has lived in Bogota, Columbia, for the past seven years. And like his first two books – Pulitzer-nominated "Land O'Goshen" and "Pickett's Charge" – the book has its roots in Alabama.
"I have tried to write a book about the most evil villain that has ever been in literature," the 67-year-old McNair said while visiting Dothan this week.
"The Epicureans," as McNair describes the thriller, is about a billionaire dining club whose members come together each year for an annual winter solstice feast – a meal that is as horrific as it is extravagant. They eat children, and it's up to each year's host to provide the main course, so to speak.
One of the members of this group lives in a small Alabama town. As it is his turn to host, the southern billionaire sets his sights on the twin children of Elmore Rogers, a war veteran employed as a construction worker on the billionaire's elaborate new home.
The fictional story follows the billionaire's efforts and the family that unknowingly becomes hunted by such evil. Originally serialized by the Bitter Southerner, the book was published by Tune & Fairweather.
McNair filled the story with Dothan references and even named his war veteran father after two men he idolized growing up – Willie Rogers and Gene Elmore.
"Those were the last names of the two men who crewed my daddy's construction company, McNair Construction Company, and with whom I worked summers from the age of 10 until I was in my mid-20s," McNair said. "I stood with those guys – they were heroic to me. Neither was educated but they were the backbone of my dad's construction business and they taught me about endurance and about sort of this equality of men."
Growing up in Dothan, McNair attended Cloverdale Elementary, Young Junior High, and Dothan High. He was a straight-A student, but working with Elmore and Rogers taught him that life is not all academic.
"It is a great humbling and leveling experience to work with people who have a different genius, and I grew to appreciate work and the working man," McNair said.
While his latest novel is named for its villains, McNair said "The Epicureans" is also about surviving. McNair feels it's his best book.
McNair's writings have appeared in numerous publications. He has been a magazine book editor. He taught English to Saudi Arabians in Mobile. He spent time living in Europe as well as Birmingham and Atlanta. He did life in the corporate world. He spends his days now in Bogota writing and working freelance in corporate communications. McNair's first book, "Land O'Goshen," was published in 1994 and his second book, "Pickett's Charge," came out in 2013.
And no matter where he lives, McNair said his books will always return to Alabama. His characters are universal even when they have grievances rooted in a regional history. But he puts them in settings heavily influenced by his youth.
"The greatest gift in my life was growing up on a dirt street off the Cottonwood Road with 100 acres of woods behind my house," McNair said. "So my depictions of Alabama are almost always in the natural world – the fields, the streams, the rivers. I feel like I write very well about those things because I know them, I inhaled them all my early years."
Peggy Ussery is a Dothan Eagle staff writer and can be reached at aussery@dothaneagle.com or 334-712-7963. Support her work and that of other Eagle journalists by purchasing a digital subscription today at dothaneagle.com.