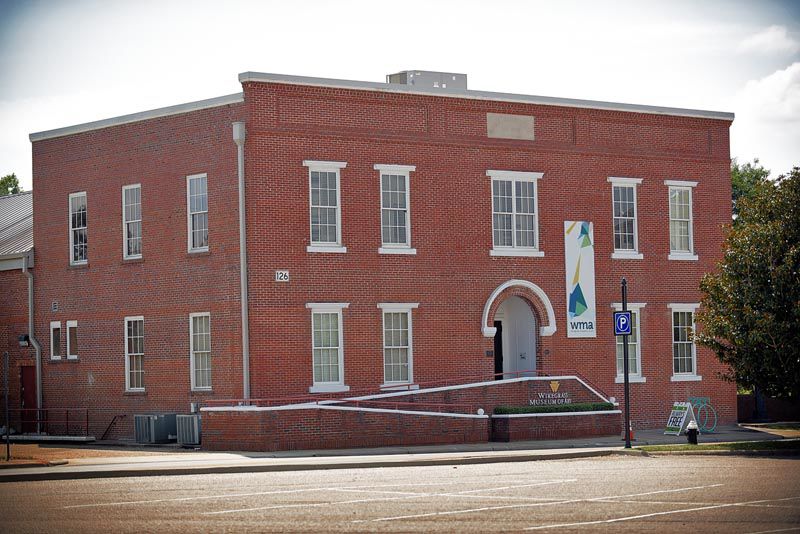 The Wiregrass Museum of Art has received nearly $10,000 to help safeguard art work housed in the museum located in downtown Dothan.
The National Endowment for the Humanities awarded the museum a grant totaling $9,987 through its Preservation Assistance Grants for Smaller Institutions program. Wiregrass Museum of Art (WMA) is one of five institutions in Alabama, and the only museum, to receive NEH funding from its latest round of grants and fellowships, according to a press release from the museum.
The museum will use the money to buy preservation supplies and environmental monitoring equipment, including storage supplies and equipment for collecting data and monitoring light levels, temperature and humidity. The new supplies and equipment will help maintain the more than 1,100 objects in the museum's collections, as well as works under the museum's care during the run of temporary exhibitions.
The museum's permanent collection consists primarily of works on paper, including pieces by Robert Indiana, Josef Albers, Victor Vasarely, and the largest public collection of Frank Stella prints in Alabama. WMA's collection also includes works by acclaimed Alabama artists, including Dale Kennington, John Kelly Fitzpatrick, Beverly Erdreich, Gary Chapman, Carolyn Sherer and Scott Stephens, among others.
"WMA's permanent collection inspires so much of our work throughout the year including themes for exhibitions, educational programming, and more," said Dana-Marie Lemmer, the museum's executive director and curator. "It's critical to be able to provide an environment that is safe for the collection, and that allows WMA to preserve these important works for future generations."
The museum has been taking steps to ensure its commitment to collections care since 2013 when the Alabama State Council on the Arts awarded funding to the museum for assistance to inventory all objects in the collection and to digitize records. Through a grant from the Conservation Center for Art & Historic Artifacts in 2015, WMA underwent a collections-based risk assessment that helped establish emergency policies and disaster preparedness procedures.