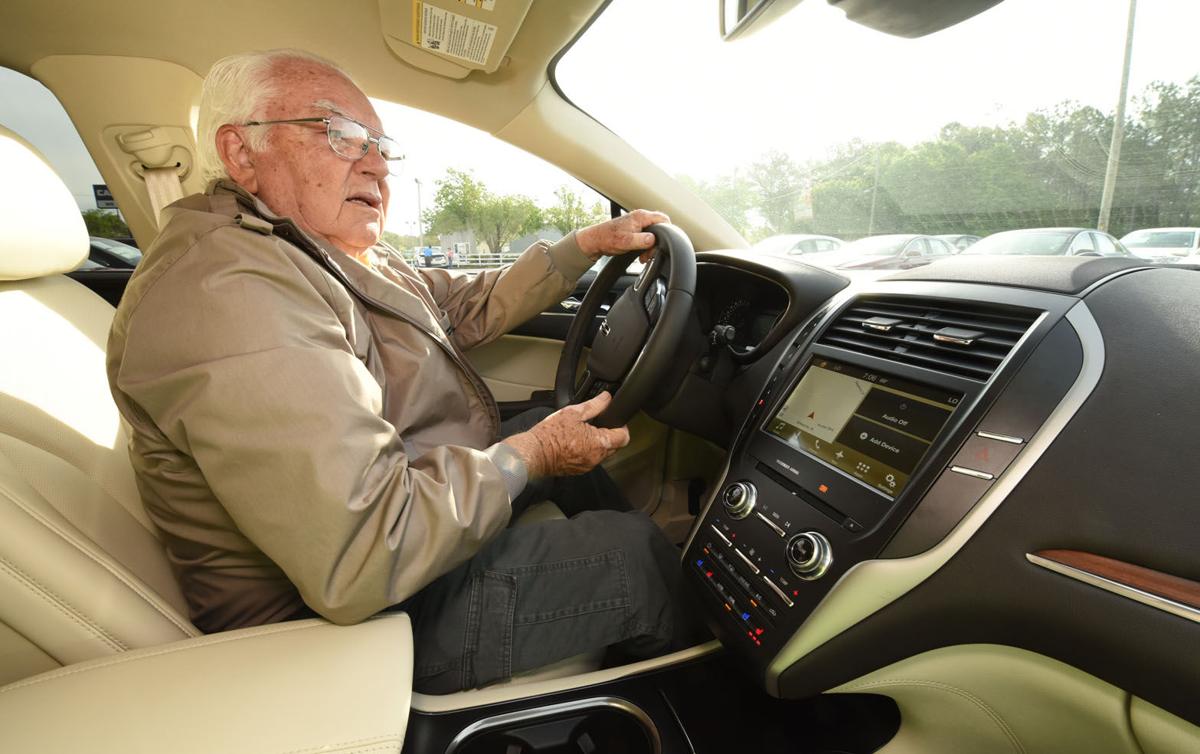 Six months after retiring, Jim Black needed to get out of the house.
"Sitting around watching the grass grow isn't a lot of fun," he said.
Black, a former grocery manager, found out about a job transporting vehicles for a local dealership. The new job allowed Black to work when he wanted to and provided a nice supplement to his retirement income.
"It gives me the opportunity to do some things we might not be able to do otherwise," he said.
Twelve years on, Black is still working for the dealership, and he's not the only local retiree to find a new lease on working life in the auto industry. Car dealerships often hire retirees for car transport duty.
Beverly Mitchell, co-owner of Mitchell Nissan, said car dealerships like employing retirees for car transport duty because they're reliable, have flexible schedules and are eager to have something to do. Mitchell's dealership employs about 12 to 15 retirees to transport vehicles on a regular basis, and occasionally brings in more as needed. The retirees shuttle vehicles between dealerships, out to shows or to customers.
"They're looking for something to do and they enjoy the camaraderie," she said.
According to the American Association of Retired Persons, workers ages 65 and older are more than twice as likely as younger workers to be employed part time. In 2014, 39 percent of workers ages 65 and older worked part time, compared with 14 percent of workers ages 50 to 64 and 13 percent of workers ages 25 to 49. Older Americans work part time for a variety of reasons - for some it's an economic necessity, while for others it's just a way to stay active.
Louie Reynolds is a retired director of religious education for chaplains at Fort Rucker. About 15 years ago he began driving for the Mitchells. On Thursday, he and other retirees were moving cars from Mitchell dealerships in Enterprise to Daleville for the Army Aviation Federal Credit Union's annual sale.
Reynolds said he enjoys the opportunity to stay busy.
"I needed something to do," he said. "I just didn't want to sit around the house."
Billy Holloway is another retiree who drives for the Mitchell dealership. Holloway owned a tire shop for years, so transitioning to working for a car dealership was a natural fit for him.
Holloway said he's enjoyed the opportunity his work provides for him to see America.
"I've been to Maryland, Arkansas, all of Florida," he said.
Holloway said the flexible schedule provided by car transport work is ideal for retirees seeking occasional work.
"They're loose and free so we can go any time," he said. "If one of us has a doctor's appointment, there's another of us that doesn't."