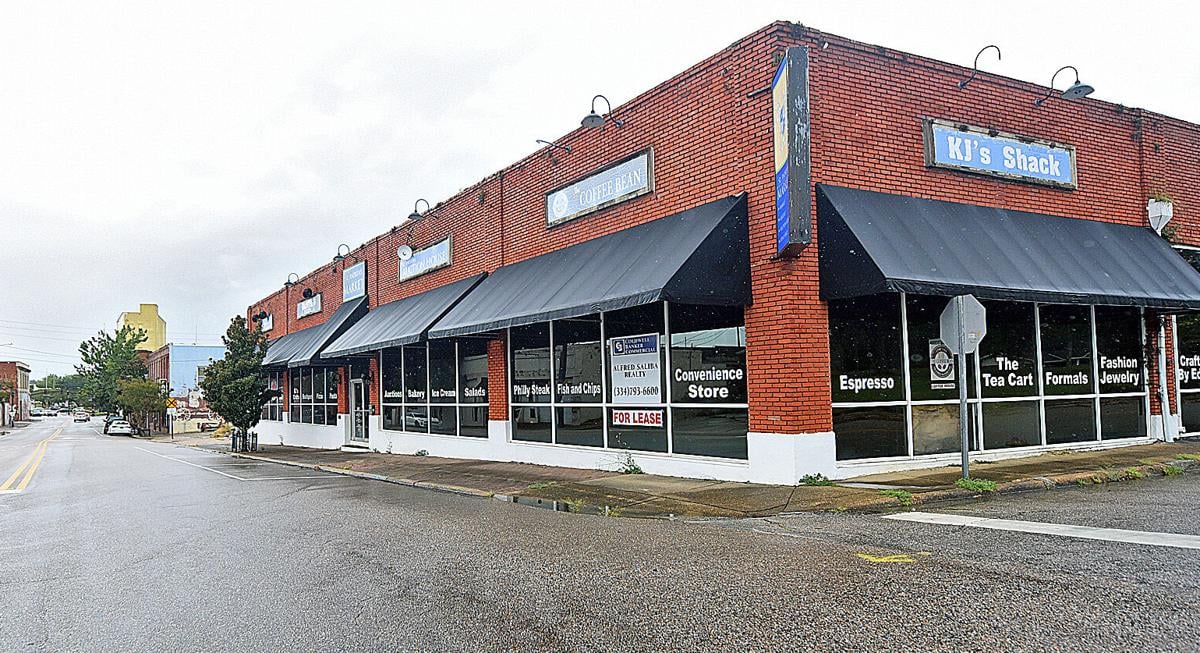 Developers will break ground on a $4 million project that will give downtown Dothan its first market-rate apartments next week.
Jamie Bienvenu, executive director of the Dothan Downtown Redevelopment Authority, said the owners closed on the property on South Saint Andrews Street, formerly the Saint Andrews Market building, last week.
The deal, still being finalized, comes nearly two years after talks with lenders, the downtown agency, and the city of Dothan began to turn the old industrial building into affordable living quarters.
In January 2020, the Dothan City Commission approved a $405,000 appropriation to the DDRA in part to help the developers with a 10% financing gap.
Originally, the project was going to include commercial space on the first floor, but issues with the bank, due to the COVID-19 pandemic, made the developers withdraw from that option during negotiations. Bienvenu said the apartment complex will have 18 to 22 residential units when completed. An exact timeframe for completion was not provided.
Bringing residential living to downtown has been a longtime goal of the DDRA as shops and restaurants have made the area more lively in the past few years. Several projects have been delayed due to COVID-19 and the popular annual event Foster Fest, hosted by the DDRA, was cancelled in 2020 and in 2021.
"We're still just kind of watching and waiting the whole world COVID situation, which is why we haven't, to the community's disappointment, we haven't had one, but I think that it was the right call," Bienvenu said during the monthly DDRA meeting on Wednesday.
She said instead, the DDRA has helped organize smaller sidewalk stroll events that bring people to downtown. On Saturday, Sept. 25, the DDRA will host a Southern Fall on Foster event with costume contests for pets and children, craft areas and vendors.
Bienvenu also announced to board members that the annual Christmas Festival will go on as planned this year with an exciting new feature: an ice skating rink at Wadlington Park. More details on that event will be released closer to Christmas.
Sable Riley is a Dothan Eagle staff writer and can be reached at sriley@dothaneagle.com or 334.712.7915. Support her work and that of other Eagle journalists by purchasing a digital subscription today at dothaneagle.com.