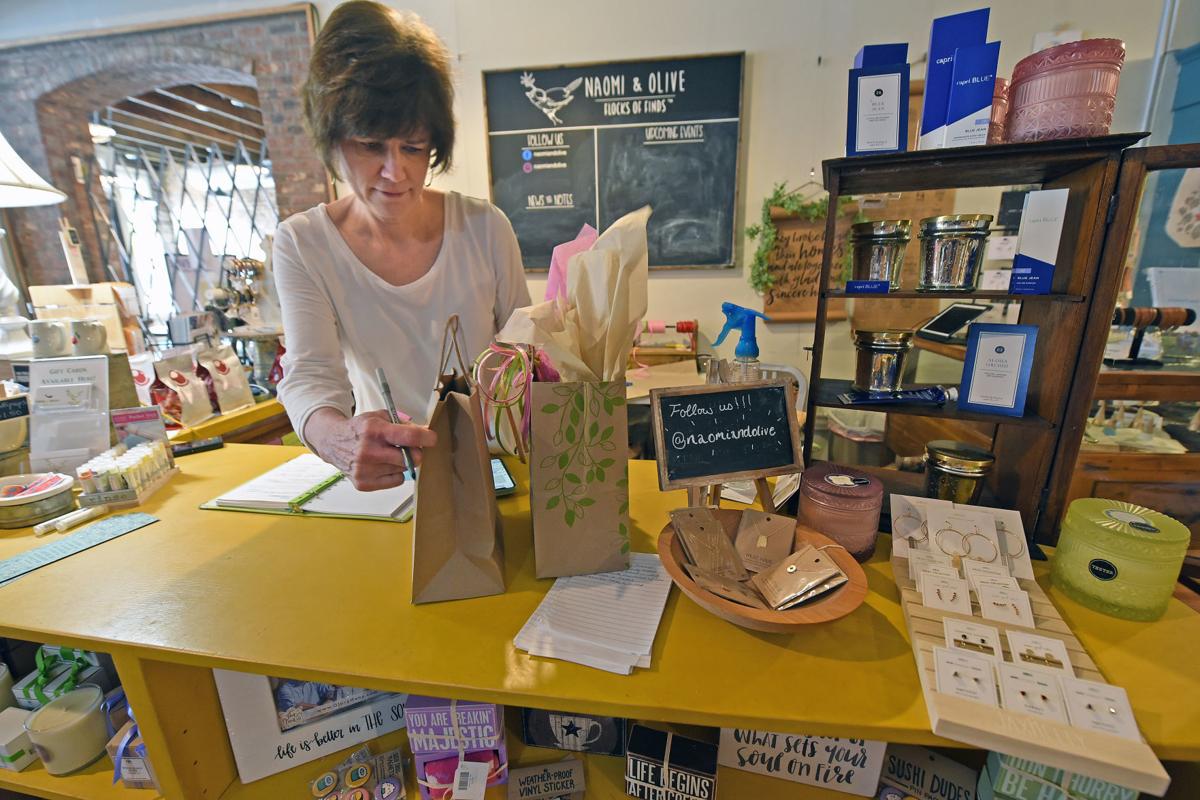 Christmas season is often a time when you think about ways to give to your friends, families, and colleagues, but local leaders also want you to remember how you can support your community.
"This year has been a challenging year for all of us as we traverse the terrain of COVID-19, especially as we transition into the holiday season," Dothan Area Chamber of Commerce Chairman Delvick McKay said during a press conference on Friday. "So, shopping local and supporting local businesses and entrepreneurs is a priority."
McKay, Dothan Mayor Mark Saliba, and Houston County Commission Chairman Mark Culver kicked off the "Keep the Cheer Here" campaign in front of M.Y. Cakes and Pastries, a recently-opened Dothan bakery on Ross Clark Circle.
Speaking cheerfully to the audience, each shared different aspects of the importance of shopping local.
"Anytime that we keep our local dollars local, it makes a difference. Out of every $100 that we spend, 73 of those dollars stay in our local community," McKay noted. "And so what you do and the decisions that you make, and your economic decisions particularly, make a difference in our community."
Small businesses make up the vast majority of all Houston County businesses, where 83% employ 20 people or less. Government-mandated shutdowns and fear surrounding the potentially fatal COVID-19 virus dried up the resources of many businesses, forcing many to close permanently. While many came out on the other side, some are still struggling to keep their doors open.
"It has been an extremely difficult year. We've seen businesses close and it tugs at your heart," Culver said. "So we need to have a big, happy holiday season and the way to do that is to support our local merchants and make their season."
Saliba pointed out that many small business owners and employees that depend on continuous local support are friends, family, and neighbors, like Margaret Young, the owner of the bakery behind him.
"It's local people like Margaret and others that live here, eat here, sleep here, and are a part of our community that you see every day and they're so, so important to us," Saliba said. "If you would this year, please keep in mind that we have been coming through a really tough time in this pandemic and everybody needs you that lives in the city."
The business news you need
With a weekly newsletter looking back at local history.