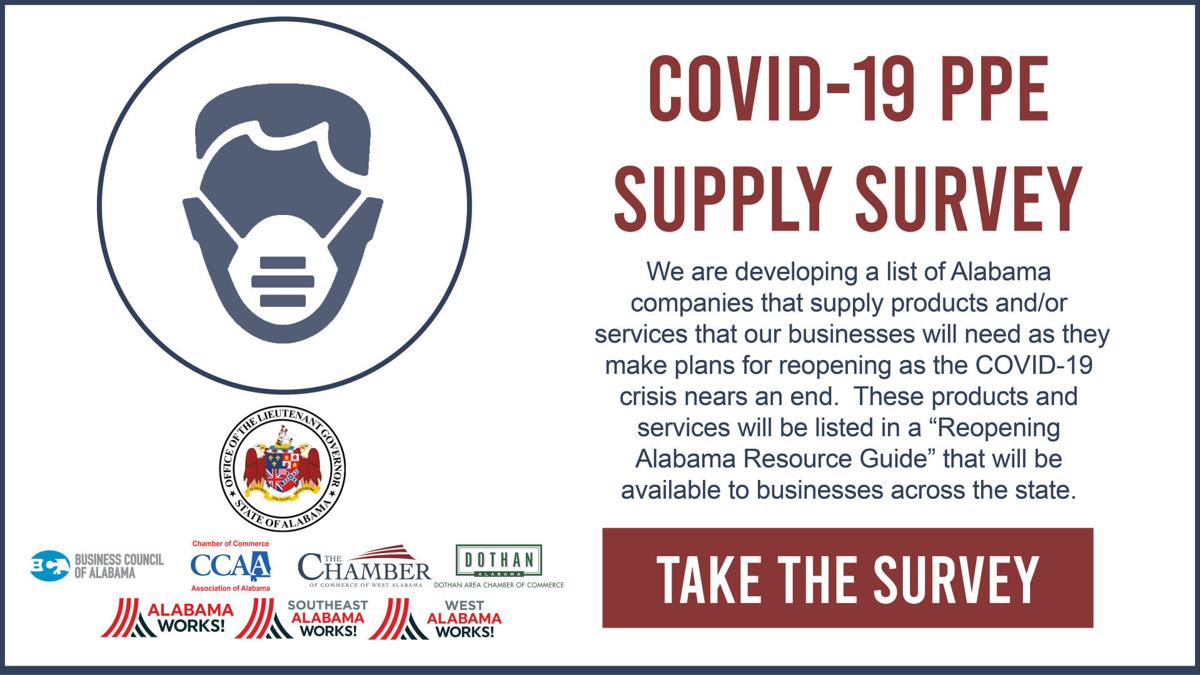 Lt. Gov. Will Ainsworth's office has teamed up with the Dothan Area Chamber of Commerce and other business-minded organizations statewide to develop a personal protection equipment database for businesses to connect them to PPE suppliers.
The database helps businesses find supplies they need to resume operations safely.
The team includes the Business Council of Alabama, Chamber of Commerce Association of Alabama, Chamber of Commerce of West Alabama, Dothan Area Chamber of Commerce, Alabama Works, Southeast Alabama Works and West Alabama Works.
"We are anxious for businesses to reopen, but we need to make sure they're prepared to open safely," Ainsworth said. "Through united efforts, we've developed a guide to help businesses find the materials they need, and many supply options are right here in Alabama. Our businesses have faced unprecedented challenges, and we want to help them as they navigate the challenge of securing PPE, cleaning supplies, and other items."
To ensure the database is as complete as possible, the group developed a survey to poll manufacturers, wholesalers and related businesses on COVID-19-related supplies for sale. This applies to typical needs, such as gloves and face masks, but also includes video conferencing software, translation software, and more. Take the survey at https://docs.google.com/forms /d/e/1FAIpQLSfdZu5-Gtm74WVNOAhLfycdy 6Q8nIeIIb0qno7Uqad bSHKOOw/viewform
"Aligning our resources with other experts in the state makes this guide as comprehensive as possible. We will continue to develop this database as resources become available to give our businesses the most avenues possible for success," said DACC Executive Director Dean Mitchell.
The group will release its data as it is made final.