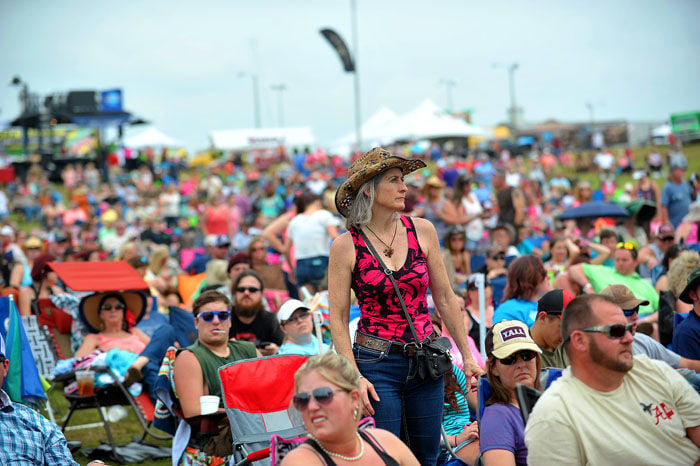 Travelers to Alabama spent more than $238 million in Houston County alone in tourism expenses over the last year, according to the Alabama Tourism Department.
The department reported an estimated 24.3 million visitors spent more than $11.7 billion in the state in 2014 for tourism expenses like lodging, restaurants, entertainment, transportation and retail. That number represents a 7.3-percent increase in visitor spending from 2013.
In the Wiregrass, Houston County saw a 4.5-percent increase in the amount of funds travelers spent in the area, while Dale County saw a 14.4-percent increase in spending to $39,748,111, according to the tourism department.
Data used to determine the travel statistics included detailed monthly lodging information and previous economic impact studies. Without the lodging taxes, the department estimated that each Alabama household would have had to pay $408 in additional taxes to maintain current service levels.
Dothan officials said multiple state and local sporting tournaments, local historical attractions, and the Toadlick Music Festival were primary reasons why more people visited the Wiregrass in 2014.
Bob Hendrix, executive director of the Dothan Area Convention & Visitors Bureau, said lodging throughout the weeks in Dothan has to do with the general business traveler, as Dothan is a large shopping and medical hub.
On the weekends, Hendrix said lodging increases are usually related to sporting events and festivals. He said local places like Landmark Park and the G.W. Carver Interpretive Museum also bring guests into the city.
"We have the Alabama State Games, the Future Masters and other events at our great recreational facilities for players and their families," Hendrix said.
"With the advent of travel ball, you see a lot of people now who take their traditional family vacation through their children's sports."
Hendrix said he expects a boost in even more tournaments after the completion of James Oates Park, which is expected to be built near the intersection of Campbellton Highway and Taylor Road.
Kenna Spicer, general manager for Fairfield Inn Dothan-Marriott, said local events give Fairfield Inn a huge boost in business.
"Each year it seems to increase, maybe because of the people that are coming in groups to both participate in the events and to watch them," she said.
"We even had a tour group out of England travelling through the state to stop here in Dothan."
In addition to an increase in travel, Dale County was among the top five counties in the state to have an increase in the number of travel-related jobs. Directly-related travel jobs, such as those at hotels, restaurants and retail, went from 534 in 2013 to 581 in 2014 in Dale County. The numbers reflected an 8.8-percent increase.
Dale County saw a decline from 2012 to 2013, however, when direct travel jobs dropped from 670, according to the tourism department.
The department data showed Geneva and Henry counties saw a drop in travel in 2014. Rhonda Harrison, executive directive of the Headland Area Chamber of Commerce, said that while she believes the tourism numbers for her area did not appear low, that higher gas prices last year may have contributed to the decline.
Harrison said multiple destinations in Henry County tend to draw people from other areas. Those places include the Todd Syrup Farm, which she said is currently adding a three-story attraction to its facilities.
She said local events like this Saturday's Daylily Art & Garden Festival from 10 a.m. to 3 p.m. in the downtown square also draw residents from outside the area. Attractions at the event include student mosaic art and garden art vendors.
"The southern part of Lake Eufaula is also in Henry County, so we like to claim that as an attraction," Harrison said.
"We also have unique places like SkyCruise Balloon Flights at the Headland Municipal Airport, Huggin' Molly's in Abbeville and Ravenwood Sporting Clays (in Newville)."