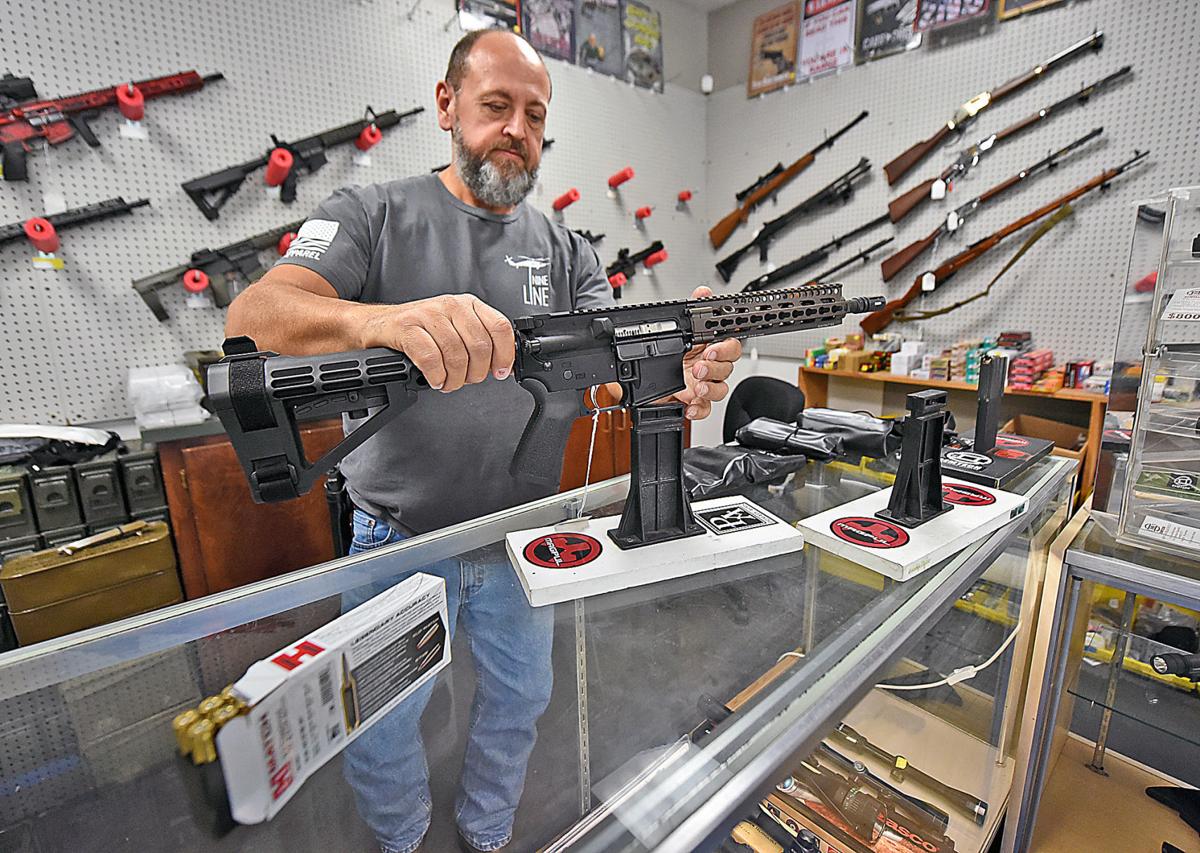 Area firearm dealers are profiting from the growing schism of political ideologies as conservatives continue flocking to gun stores after Congress confirmed election results last week.
Gun stores reported an increase in demand starting in March at the beginning of the coronavirus pandemic and numbers have remained steady since that time. Since then, near-constant civil unrest has steadied the trend.
"It's been pretty crazy," Southern Outdoors gun department sales associate Rob Draper said on Monday. "Ever since COVID, gun sales have skyrocketed and then the election…"
David Bryant, manager of operations at Pawn City, said 2020 was the best year the store has had in 21 years and noted its growing customer base consists of more first-time gun owners than in past years.
"Protection seems to be the idea, especially with people who have never had guns before," he said. Everybody has their own idea. Everybody has their own narrative to why they think they need a gun."
Citing personal protection or home defense, buyers are shopping for a variety of different guns -- handguns, shotguns, and AR-15s.
Area 51 Tactical Sales Manager Jason Fraze said business at the Dothan store is "unprecedented" with sales doubling in the past year.
"… Some are concerned for their safety," Fraze said. "Because of the rioting in the northwest… they don't know what's going to happen. They look at the news every night and see things going haywire. They see 'defund the police'; it gets them upset I guess."
Many are worried the path to gun ownership might soon be more difficult because of the new administration.
"It's obviously politically driven. The whole gun market is political," Bryant said. "Now we have a Democratic president who's not necessarily pro-gun; people are worried they will not be able to buy a gun in a few years."
Ben McNealy, sales associate at Lock N' Load in Enterprise, simply said "times are rough" when asked about the sentiment of first-time gun buyers.
"Mostly it's been because everyone thinks it's going to be harder to get them if laws change, so everyone's getting them while they can," Draper said.
Stores have been busier over the past week, but gun salesmen said the activity has more to do with the fact that stores are getting in new inventory after a busy Christmas shopping season and less to do with the riots at the capitol last week. Ammunition has also been reportedly hard to find.
Trends have been similar nationwide as gun stocks climb and manufacturers struggle to keep up with demand.