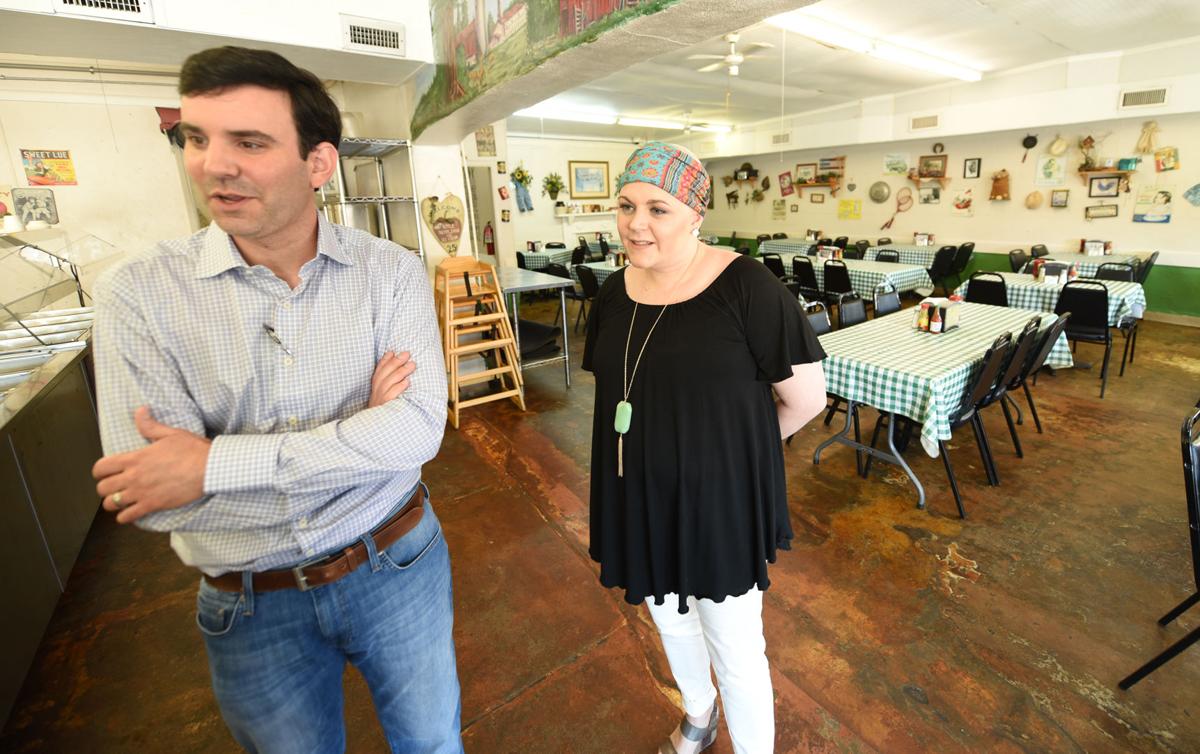 SLOCOMB—After work with three different factories seemed not to be the right career path for Zack Whaley, he said he returned to the work he knew – and enjoyed – in the restaurant industry.
That move led to his opening the first Zack's Family Restaurant in Cottonwood 20 years ago. After having expanded the "real deal" home-style cooking brand to as many as three other cities in the region in that time frame, Whaley said he and his wife Dianne have decided they plan to retire in the next five years.
Part of that plan involved the recent sale of the Zack's restaurant in Slocomb to new owners Curt and Brooke Ausley. Curt Ausley, who said he has a background in restaurant and hospitality management, said he is excited to continue on the traditions of such a well-known family restaurant.
The only change he said he has made so far was switching the Slocomb location's cafeteria-style serving back to the buffet style it was in previous years.
"Zack's was always one of my favorite restaurants," Ausley said.
"I believe that if something's not broke then you don't fix it, so everything – from the food to the name to the employees – won't change, and we'll still partner with the Dothan location for things like catering."
Ausley believed the time he spent as a teenager working inside Northview High School's cafeteria might have been the first of several experiences he had to prepare him for his newest venture. He said he graduated from the University of Alabama with a degree in restaurant and hospitality management before working in coffee, tea and food service sales with Alabama-based Red Diamond.
He entered into a business partnership with Zack's earlier this year.
Ausley said he presented the opportunity to buy the Slocomb Zack's location and was met with a favorable offer.
Whaley said Ausley's proposal was in good timing with what the Whaleys wanted to do in order to work toward retirement.
"The Wiregrass area has been good to us. We have amazing customers and employees," Whaley said.
"We've given a lot, too. We think a lot of Curt, and I think he'll do well in Slocomb. Over a period of five years he'd be able to do something to grow the brand."
Mrs. Whaley said Curt Ausley has a unique personality that could continue to draw customers in.
"God just put us in little situations and grew us from our humbling start. The personality Curt has is what it takes to make a business," she said.
"He's nice and he's caring. He knows like we do that in the South we've been raised from farm to table food, and 99 percent of what we make here is made from scratch with family recipes. We support our area farmers and we work here with very little time off."
Ausley said he has gained valuable guidance from the Whaleys. Ausley said he has also been successful so far by listening to customers, which is what he said prompted him to bring back the buffet-style form that Zack's initially had.
"From one Tuesday to the next our sales went up 146 percent when we went back to buffet style," Ausley said.
"It's been great, especially here in Slocomb because the people here are so welcoming and laid back. I'm thankful Zack has really been mentoring me and showing me how it's run."
Ausley said he intends to continue to keep a close ear to what Zack's longtime and incoming customers want the restaurant to offer, but he said he's certain the southern-style, comfort food such as country fried steak, fried green tomatoes and fried chicken will remain on the menu.
He said he believes the restaurant's workers, like general manager Delores Henderson, are a huge asset to the restaurant's success.
"They're the best," she said.
"I was diagnosed with breast cancer in March, so I don't have the energy that a lot of them have when I'm working here, but I have taken orders and interacted with people and it's been good, because it makes me forget the fact I'm in a fight for my life."
Ausley said the Zack's in Slocomb employs about 15 people, a couple of whom have been added since he took ownership.
The business news you need
With a weekly newsletter looking back at local history.