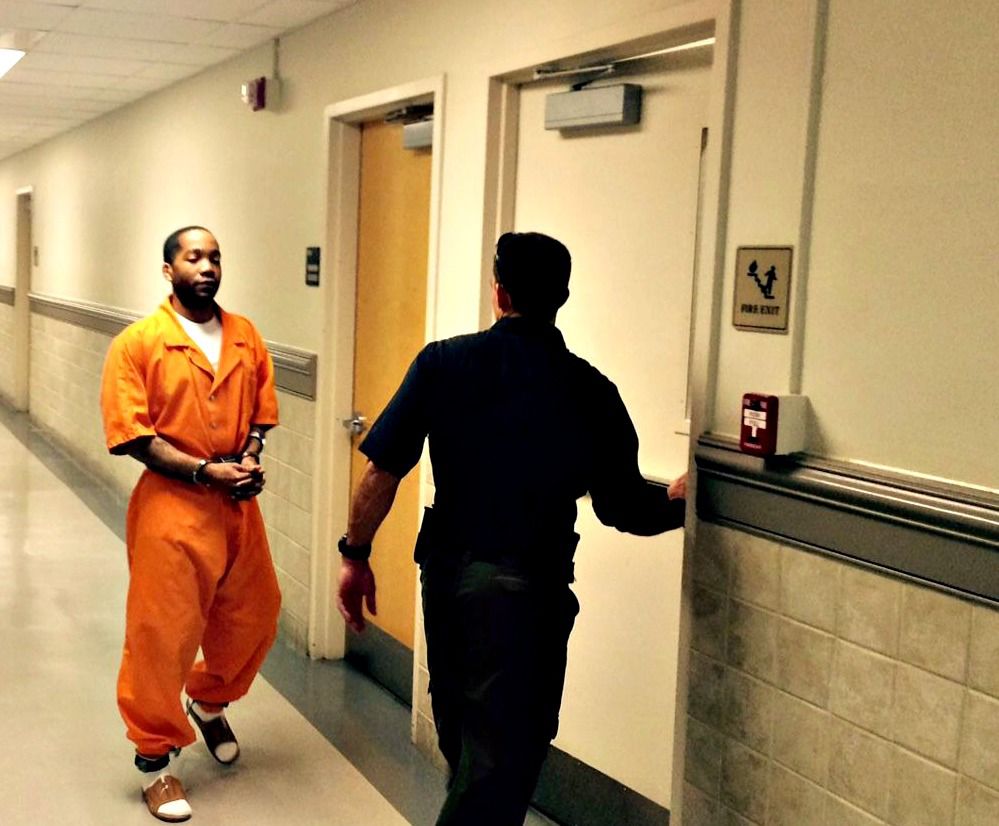 A man charged with murder in 2007 has waited 10 years to go to trial. He may have to wait at least another day.
Testimony in the trial of Kharon Davis was held up Tuesday after allegations some jurors may have had inappropriate conversations with people connected to the case. The allegations prompted Circuit Judge Kevin Moulton to call parties together to review courthouse camera footage to determine whether the conversations occurred. The review lasted into the evening.
If the conversations were deemed to have occurred, Moulton could declare a mistrial, admonish the jury with a further instruction to have no contact with anyone connected to the case, or take other action.
Defense attorneys requested a copy of the footage to review.
"We will watch the security footage today," Moulton said. "I am not going to give you a copy of this footage and you take it home to watch tonight and something comes up. We are not starting this process over. You are not going to let me get a jury in the box, and then want to start this over. If there are any concerns today after watching this tape, we will address them. Now, after the footage has been reviewed you will receive a copy for your files."
The footage could not be seen in the courtroom; it was shown in the security area of the courthouse for the attorneys to view.
Earlier in the day, attorneys for Davis questioned the makeup of the jury, which included one black juror out of 12 jurors and two alternates.
"Your honor, I ask you to quash the jury pool and let's start over," defense attorney Dustin Fowler said. "This is not fair to my client. This case should be heard in Montgomery. If held in Montgomery the potential jurors will not know any of the family members."
Moulton denied the motion, stating the jurors struck by the state meet all rules by the court.
"No one knows how things would go if this case was held in Montgomery," Moulton said. "You can speculate, but no one knows how it would go."
Fowler stated again that his client could not receive a fair trial with the current African-American percentage on the jury.
"Welcome to Dothan in the 1950s," Fowler said. "This is just not fair to my client."
Davis, who is black, is accused of killing Pete Reaves at Rolling Hills Apartments in 2007. Reaves was also black.
Two others were charged along with Davis. Kevin Bernard McCloud pleaded guilty to felony murder. He received a 99-year prison sentence. A jury found 45-year-old Lorenzo Stacey not guilty in 2009 of the capital murder robbery charge filed against him in the Reaves murder.