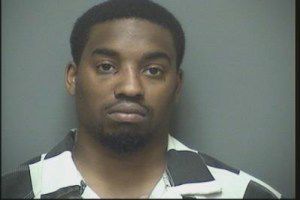 A Dothan man facing capital murder charges in the March 25, 2018, shooting death of 23-year-old Breunia Jennings entered a plea of not guilty during his arraignment hearing Tuesday morning.
Jamie Townes was indicted on March 15 by a Houston County grand jury in death of Jennings. Police believe Townes fired the fatal shots. Another man, community activist Kenneth Glasgow, awaits a decision on indictment by the Houston County grand jury.
"Of course of my client entered a not guilty plea," said defense attorney Jim Parkman. "There is a lot of evidence we have not seen yet in the way of discovery through the state, and we look forward to seeing that evidence."
Police say Glasgow drove the vehicle carrying Townes, who they believe subsequently shot and killed Jennings after he asked Glasgow to help him look for his car, which he believed had been stolen.
However, Parkman believes Jennings had an agenda.
Parkman stated during Townes preliminary hearing that 24 to 30 hours before Jennings was killed, a social media post stated Jennings was "going to kill somebody."
Townes remains in the Houston County Jail, held without bond since his March 26, 2018, arrest.
A person convicted of a capital crime is eligible for life in prison without parole or death.