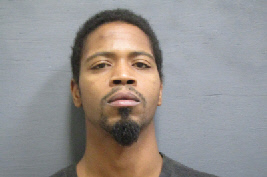 Dothan police have arrested a suspect in a November double stabbing on North Lena Street.
Katarius Keon Hardwick, 29, was charged Tuesday with aggravated assault-knife.
According to police, an argument got out of hand, which led to two victims receiving minor stab wounds.
"On Nov. 21, in the 700 block of North Lena Street Mr. Hardwick and the male victim were having an argument about the victim's new girlfriend," said Dothan police Lt. Doug Magill. "During the argument, Mr. Hardwick allegedly walked to his vehicle to retrieve a knife and stabbed the male victim. An unknown female victim stepped in attempted to stop the fight, and she was also stabbed."
Both victims received medical treatment at a local hospital and were released.
The suspect fled the scene, and a warrant was issued for his arrest, Magill said.