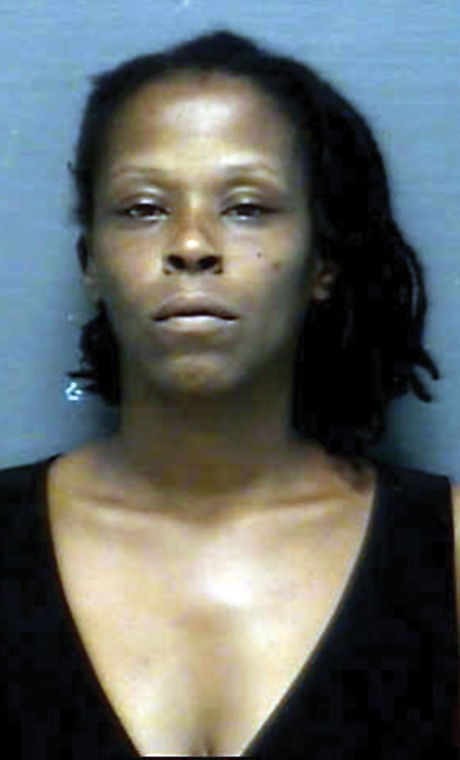 A Houston County jury convicted a Dothan woman of manslaughter late Thursday afternoon for the fatal stabbing death of her boyfriend in 2013.
Jurors deliberated for about two and a half hours before deciding to convict 37-year-old Tareka Green Stoddart of manslaughter. She had been on trial for murder, but jurors decided to convict her of the lesser charge.
Following her conviction, Circuit Court Judge Larry Anderson sentenced Stoddart to serve 16 years in prison.
Stoddart said she fatally stabbed 41-year-old Chad Thomas Clayton in the chest with a screwdriver in self-defense in the 800 block of North Cherry Street on July 19, 2013. He died from his injuries about two weeks later.
"We were tussling back and forth," Stoddart testified on Thursday. "It was a fight."
Stoddart said the stabbing happened because she was scared and defending herself during an argument.
Houston County District Attorney Doug Valeska asked Stoddart to demonstrate to the jury how she stabbed Clayton by using a pen.
"I was protecting my space," she said. "I told him not to come any closer to me."
Valeska questioned Stoddart about how she happened to be carrying a screwdriver at the time of the argument.
"I always (carry) something because I am afraid of dogs," she said.
At the conclusion of Stoddart's testimony, lawyers made their closing arguments before the jury started their deliberations. The jury had four options as they deliberated - guilty of murder, manslaughter or felony first-degree assault, or not guilty.
Dothan police investigators arrested Stoddart on Aug. 2, 2013, and charged her with felony murder. Stoddard has been held at the Houston County Jail on $500,000 bail since her arrest.
Valeska argued Stoddart murdered her former boyfriend, and her past history of violence with him showed she had the intent. Valeska reminded jurors of evidence, which showed Stoddart had stabbed and cut Clayton on three prior occasions before the fatal screwdriver stabbing. No charges were ever filed in the other stabbings.
Valeska also told jurors they never once saw Stoddart show any remorse during any of her testimony in court. Valeska called Stoddart cold and calculated because she fled the scene of the argument and didn't stay to offer her former boyfriend help.
"She took his life and killed him, and then she ran off in the dead of night and left him," Valeska said. "The family will get justice today when you convict her of murder."
Attorney Arthur Medley, who represented Stoddart, told jurors his client's former boyfriend died from an unintentional killing. He also said his client and her former boyfriend had been drinking that night.
"This wasn't an intentional murder. It's one singular puncture wound as the two of them were fighting," Medley said. "We're not disputing she stabbed him. She defended herself."
Valeska questioned why, if Stoddart acted in self-defense, she didn't stay and actually tell that story to police instead of leaving the scene.
"He paid the ultimate price because he was too good," Valeska said. "This is murder. She did it, and the past history shows it."