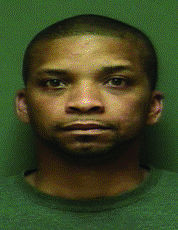 A Houston County judge cut the bail in half Thursday for a Dothan man charged with burglarizing a local pharmacy four times.
District Court Judge Benjamin Lewis granted a request made by attorney T.J. Haywood to reduce his 37-year-old client's bail. Lewis reduced the total bail for Ezell Tevette Clark from $60,000 to $30,000.
Dothan police arrested Clark on June 9 and charged him with four felony counts of third-degree burglary.
Dothan Police Investigator Charles Faulkner said he charged Clark with burglarizing the Circle Pharmacy on Alexander Drive four times over a three-month period between March and May.