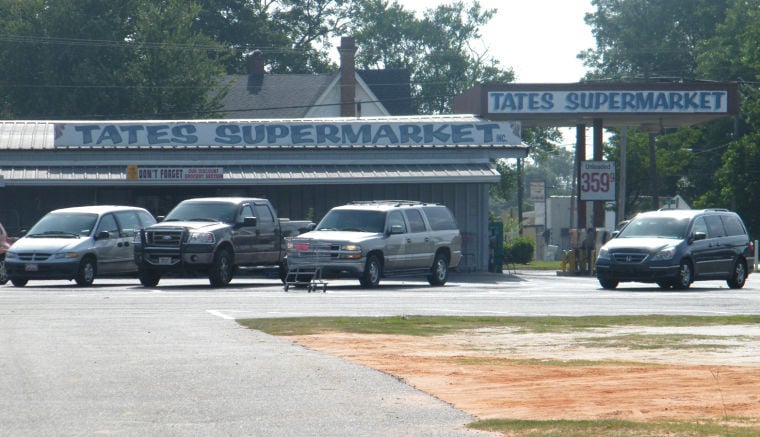 Campbell's Soup Co. claims Hartford's Tates Supermarket has been selling products to the public meant for destruction or as feed for farm animals, and has asked a federal judge to immediately stop what it claims to be the "unauthorized distribution of Campbell's products."
The company filed a lawsuit in federal court recently against the grocer and distributor, Midwest Processing.
The suit alleges that Campbell designated some of its products "unsalable" due to the products' expiration date or damage to the products' containers. Campbell then sent those items to Midwest Processing for destruction and/or recycling for the purpose of using the items as feed for farm animals.
However, Campbell claims the items were not destroyed, but purposefully sold to Tates Supermarket, who ultimately sold some of the products to consumers.
The suit further claims that Midwest Processing, "with the complicity of all defendants," falsified records sent to Campbell that stated the products had been destroyed or recycled.
Richard Tate, owner and proprietor of Tates Supermarket, declined comment when reached by the Dothan Eagle Monday, other than to say he was in the process of hiring an attorney. He said it could be after the July 4 holiday before he has legal representation.
The suit claims products deemed unsalable by Campbell but sold to consumers at Tates Supermarket include Campbell's Soup as well as products branded under the names V8, Prego's, Swanson and Spaghetti-Os.
"Defendants' diversion scheme effects and egregious, unauthorized distribution and/or sale of consumer food products, dilutes Campbell's valuable trademark rights, may lead others to conclude that they may engage in similar conduct with impunity, constitutes unfair competition, and confuses purchasers into concluding that the items were authorized for distribution and/or sale by Campbell and/or sold under Campbell's direction," the lawsuit states.
The suit seeks an injunction prohibiting the continued sale of the products, and seeks monetary damages as well.
The lawsuit includes exhibits purported to be photographs of Campbell's Beef Gravy sold from Tate Grocery on April 28, 2014. The suit claims the gravy came from a lot declared unsalable in August of 2012 and shipped to Midwest Processing for disposal in August of 2013, but purchased at Tates Supermarket April 28, 2014, the same month Campbell said it discovered the issue.
The Campbell's suit refers to a suit filed in U.S. District Court for the Western District of New York in 2009 in which a similar process is alleged. The 2009 suit, filed by Energy Brands against Jorgensen Farms and Tates Supermarket, claims unsalable "Vitamin Water" was designated to be destroyed or recycled but instead diverted to Tates Supermarket for resale. Tates filed a counterclaim against Jorgensen Farms and the case eventually settled. Terms of the settlement were not disclosed.
The 23-page Campbell suit alleges trademark infringement, false advertising, fraud, federal trademark dilution, Alabama trademark dilution and civil conspiracy. It does not mention any health issues that may be associated with the sale of purportedly unsalable products.
According to the Food and Drug Administration website, surplus grocery stores often sell items past the "sell by" date. The website offers the following tips for consumers who purchase items from a surplus grocery store:
Never buy any can of food that looks swollen or has a bulge in it. This may mean that dangerous bacteria are growing inside.
Don't buy any can that's dented along the seams that run along the top or side. The damage may have allowed bacteria to get inside.
For the same reason, don't buy any sealed package that's torn, has a hole in it, or is coming apart at the seams.
Don't buy any can or package that's leaking. If liquid can drip out, bacteria can get in.
If a can has rust along the seams, don't buy it.
The case is currently assigned to U.S. Magistrate Judge Terry Moorer. No ruling has been made.